Eight teams of monsters are ready to battle in the MAUL Arena, all for a chance at glory! The
Monster Arena Ultimate League
is set to begin its first tournament
this Saturday, LIVE on twitch
! The Killer Kobolds will be taking on the goblin Firestormers in a single elimination bout! The winner will go on to the seminfinals... and the losers are otyugh food.
The Monster Arena Ultimate League is about to begin!
Tune in this Saturday at 4pm (PST)
over at
twitch.tv/JasonBulmahn
to watch the game live, or catch in on Monday over on
YouTube
!
Monster Arena Ultimate League (MAUL) is played using the Pathfinder 2E rules on Roll20. Teams are made using the encounter building rules (as shown below) with each team consisting of 160xp worth of monsters balanced against a 1st level band of heroes. Games are played live on twitch and rebroadcast on YouTube. Join in to cheer for your favorite team, granting them a morale bonus, or even sponsoring a team with a hero point.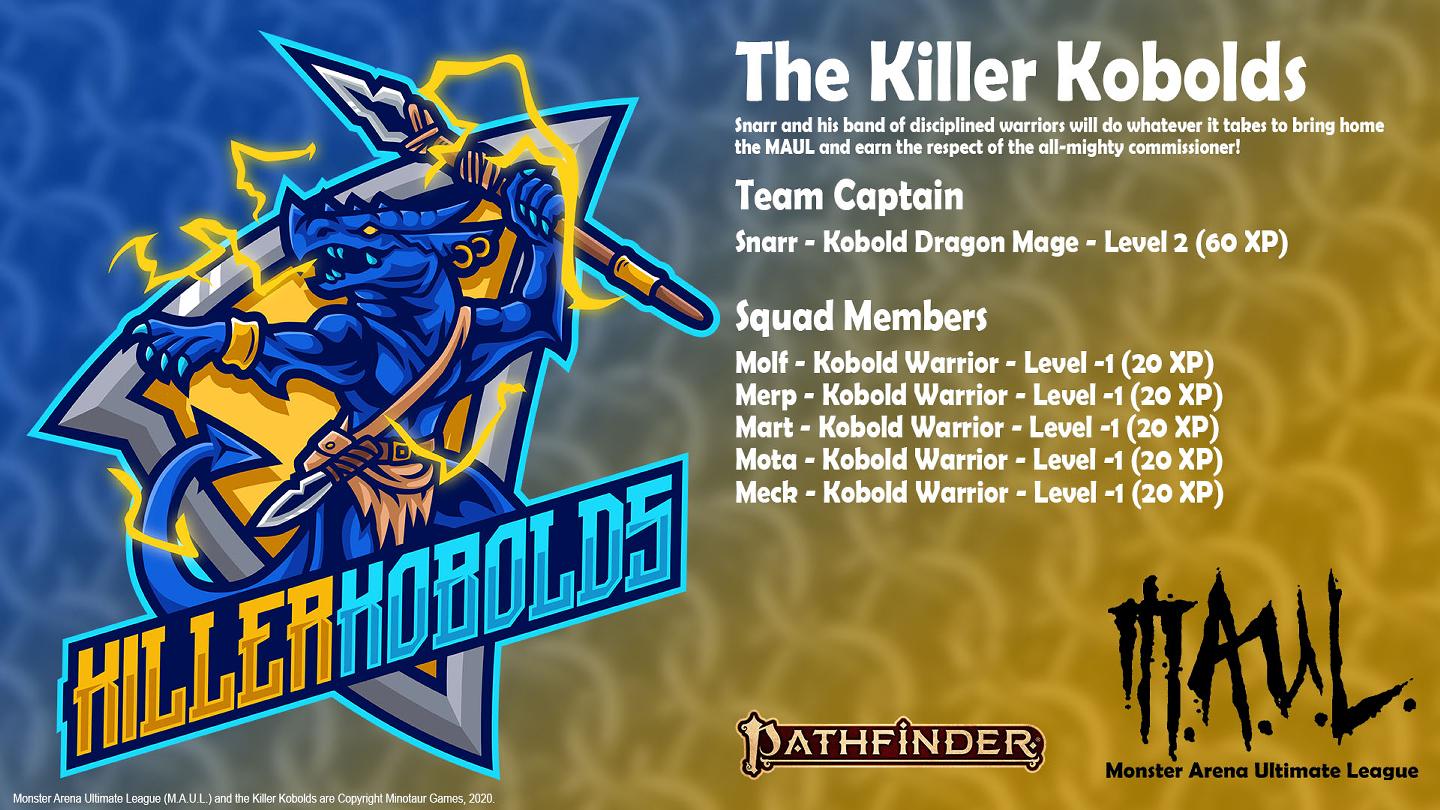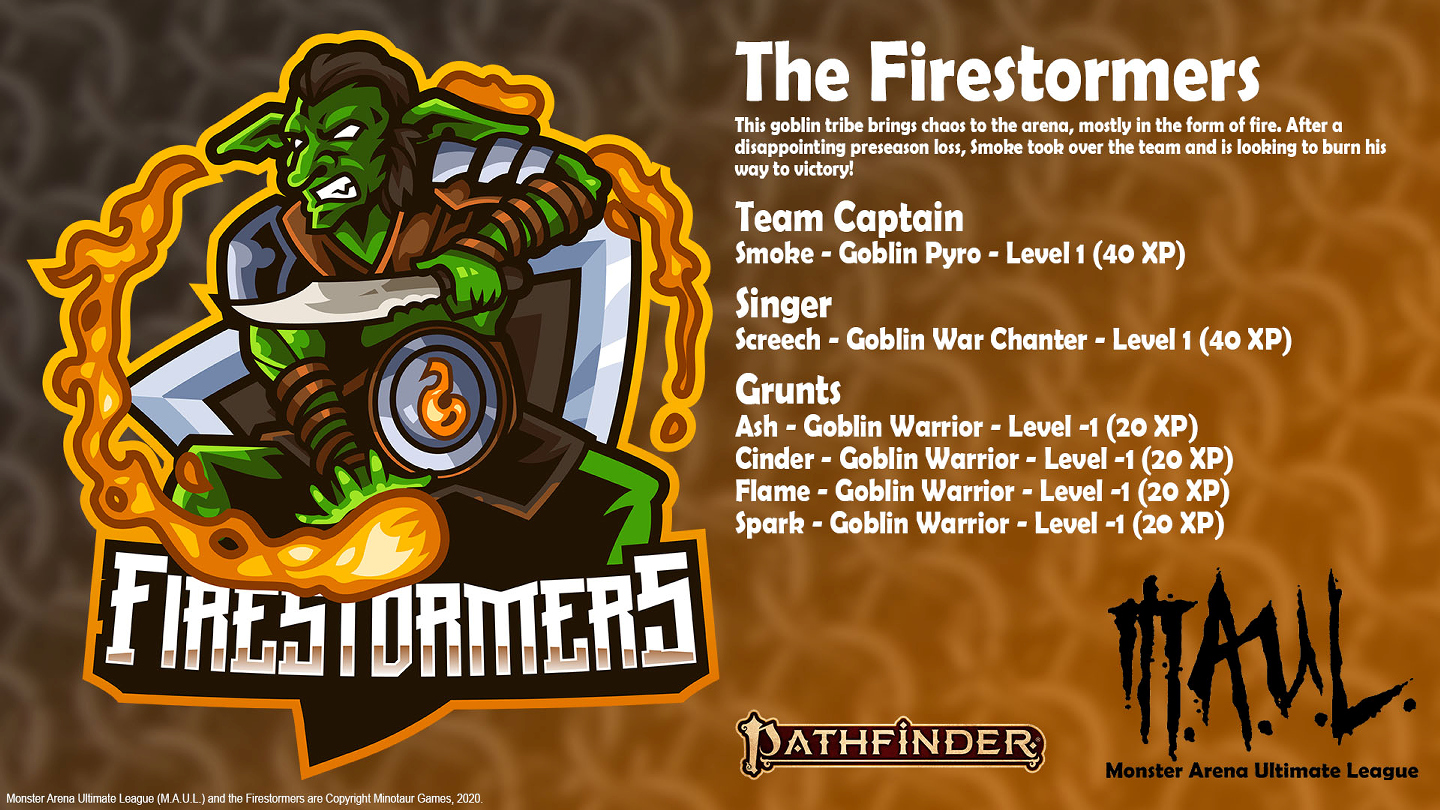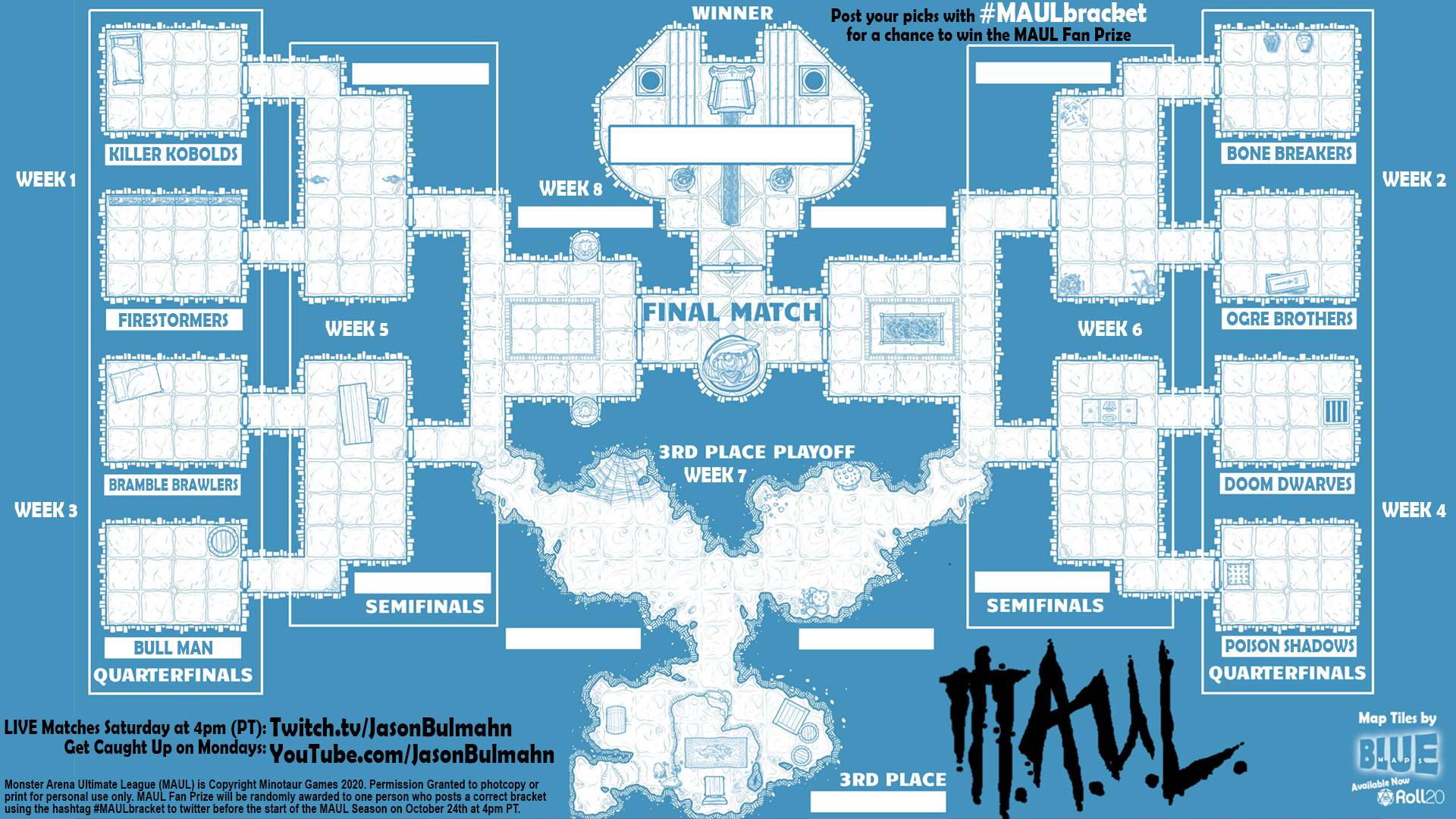 Last edited by a moderator: