Hey all!
We, as a Russian team Studio 101, published our first Mutant Year Zero Zone Compendium in English. language It is already playtested for a year within the Russian community, and hope you like writing and art! Zone Compendium "Marble Marshes" is an 85 pages supplement to "Mutant: Year Zero" that lays bare the secrets of the Ancients' Northern Capital (inspired by Saint-Petersburg). Within this book, you will find four new special Sectors, tied up in a single storyline, a map of the Marble Marshes, new monsters, Ark projects, artefacts, and rules for forklift and battle car fights!
Marble Marshes - Free League Publishing | Free League Work Shop | Мутанты. Точка отсчёта | Studio 101 Games in English | DriveThruRPG.com
Hope for feedback, so we can adjust our upcoming releases!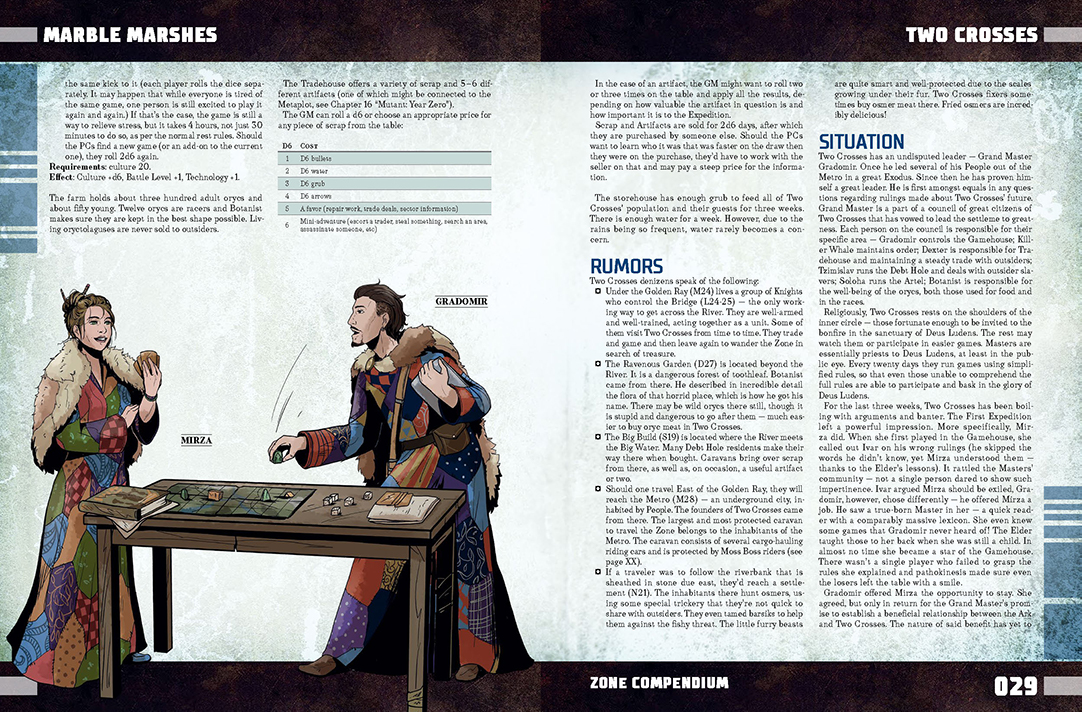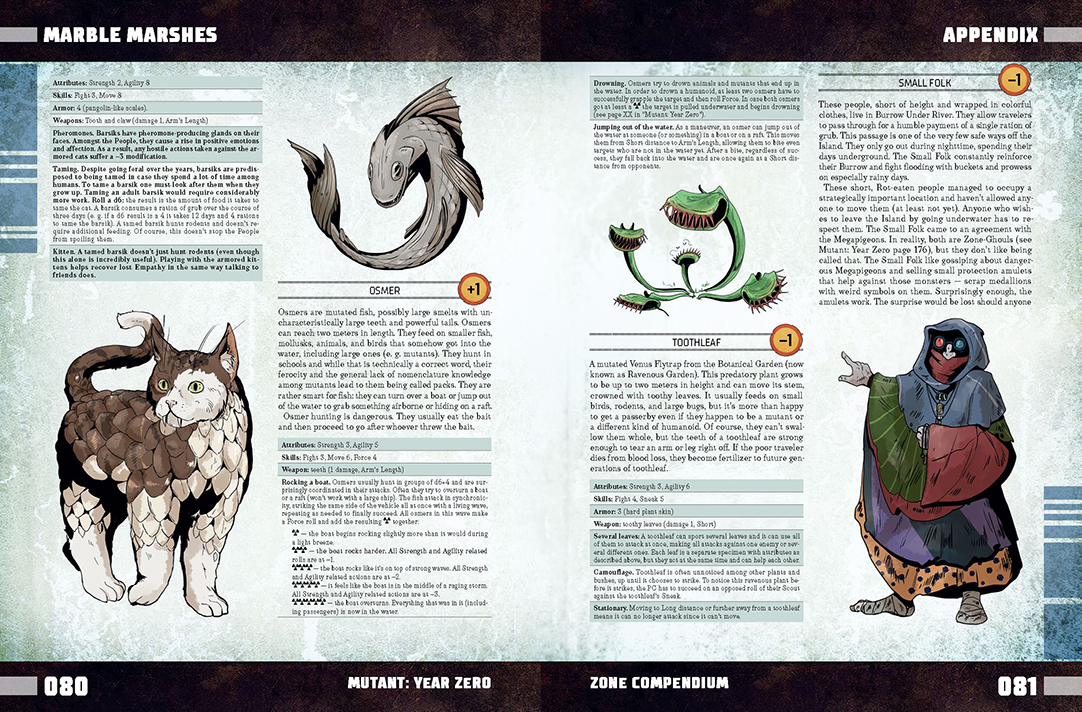 ​
Last edited: