We're a day away from our first week of funding on
Mythological Figures & Maleficent Monsters
, and it's been a spectacular launch! We fully funded in 15 minutes, and we're currently sitting at over 1300 backers and over £70,000 (nearly $90,000) in funding. Thank you all so much.
Mythological Figures & Maleficent Monsters
is our beautiful 5th Edition hardcover tome of legendary figures from Achilles to Robin Hood, Thor to Dracula, King Arthur to Baba Yaga!
We can't wait to get these books into your hands -- and remember, we'll be printing and shipping them as soon as the campaign ends at the end of July! You won't be waiting around (and any PDF rewards will go out straight away).
Want 'proof of life'? I have the hardcover right here in my hands! If this is your first one with us, you'll be shocked by how quick ENP delivers on Kickstarters!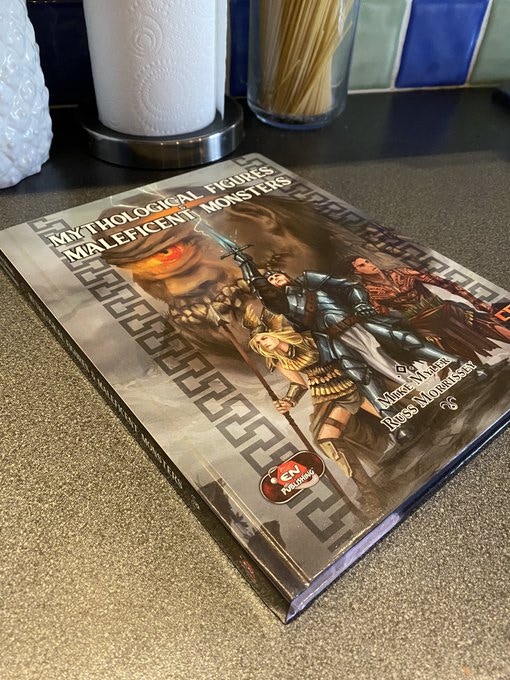 ​
Backers are already receiving content in the form of stretch goal rewards -- we've already sent out the Villain Spotlights, which are 4-5 page PDFs detailing awesome fantasy villains for your campaign. So far, these include:
And I'm just about to send out Granny Buccus, the succubus posing as a sweet old baker!
We've appeared on a few podcasts recently talking about
Mythological Figures & Maleficent Monsters
. Be sure to check them out! They are:
If you haven't backed us yet,
please do
! And if you have, thank you so much. You've helped make this thing real. You're awesome.
- Morrus
PS -- we were talking the other day about who would win a fight between Thor and Hercules?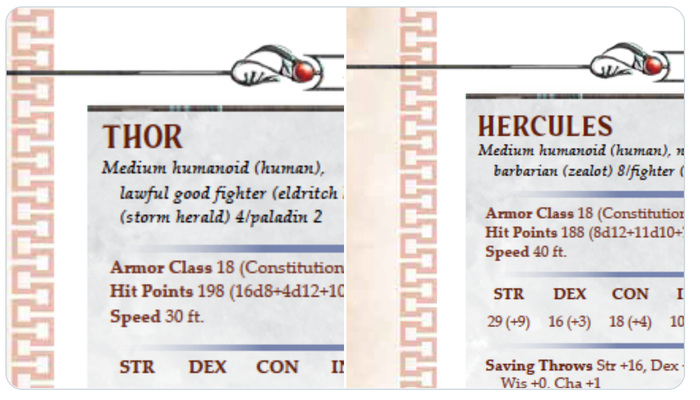 Last edited: