Today, the
Kickstarter for Mythological Figures & Maleficent Monsters
launched - and funded within 15 minutes! A beautiful 5th Edition hardcover tome of legendary figures from Achilles to Robin Hood, Thor to Dracula, King Arthur to Baba Yaga!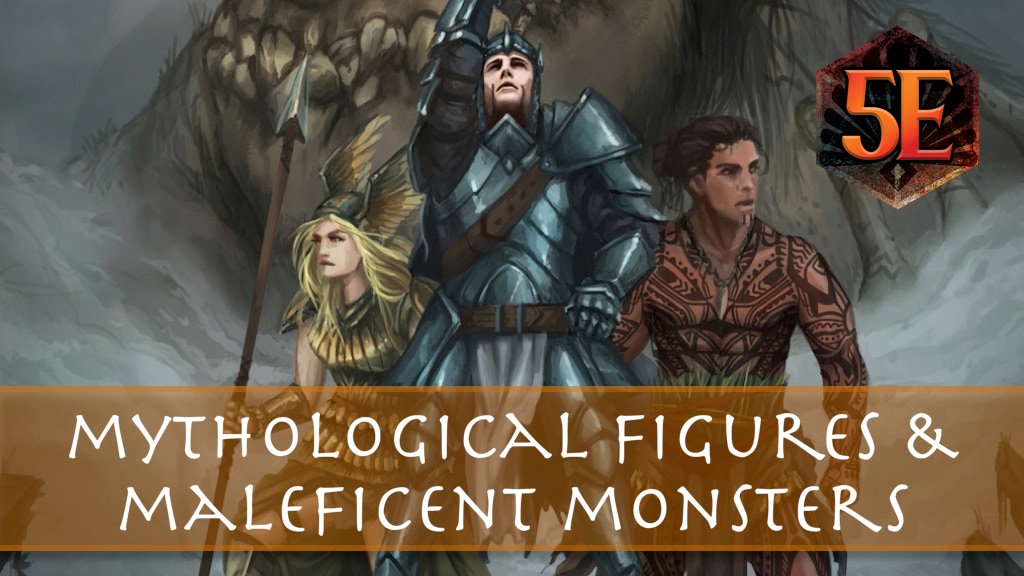 Achilles. Lancelot. Robin Hood. Thor. Heroes, all.
The world is full of myths and legends which inspired those in our modern fiction and games. Iconic warriors and wizards, vampires and things from the deep, epic figures from history, these legends are universally known.
Mythological Figures & Maleficent Monsters
delves into these paragons of literature, fable, and folklore. From Ancient Greece to Victorian England, deepest Transylvania to the High Seas, you'll meet champions and thieves, pirates and knights, demigods and fey queens, ancient evils and urban legends. Archetypal heroes meet exemplars of villainy like Blackbeard, Rasputin, Dracula - even Lucifer, the Lord of Hell!
From Mike Myler's popular by-request column, this 230-page epic compilation of over 100 legendary heroes, villains, and monsters brings these characters to life for the 5th Edition of the world's oldest roleplaying game.
Plus a foreword from James M. Ward, author of the original
Deities & Demigods
!
What You Get!
A gorgeous hardcover tome with 235 beautifully illustrated full-colour pages.
Nearly 100 mythical figures and maleficent monsters ranging from CR 1 all the way up to CR 35. Each is between 2 and 4 pages, and comes with description and design notes.
33 magical items, including Excalibur, Mjölnir, the Nautilus, and many more.
The Masterclass Codex, a 190-page hardcover book containing 16 new classes for 5E, is also optionally included.
Or pledge for the awesome deluxe faux-leatherbound gift set of Mythological Figures & Maleficent Monsters and The Masterclass Codex!
All ready to print and ship as soon as this Kickstarter campaign ends!
Bloggers and news outlets,
here's a big folder of press assets you can use
.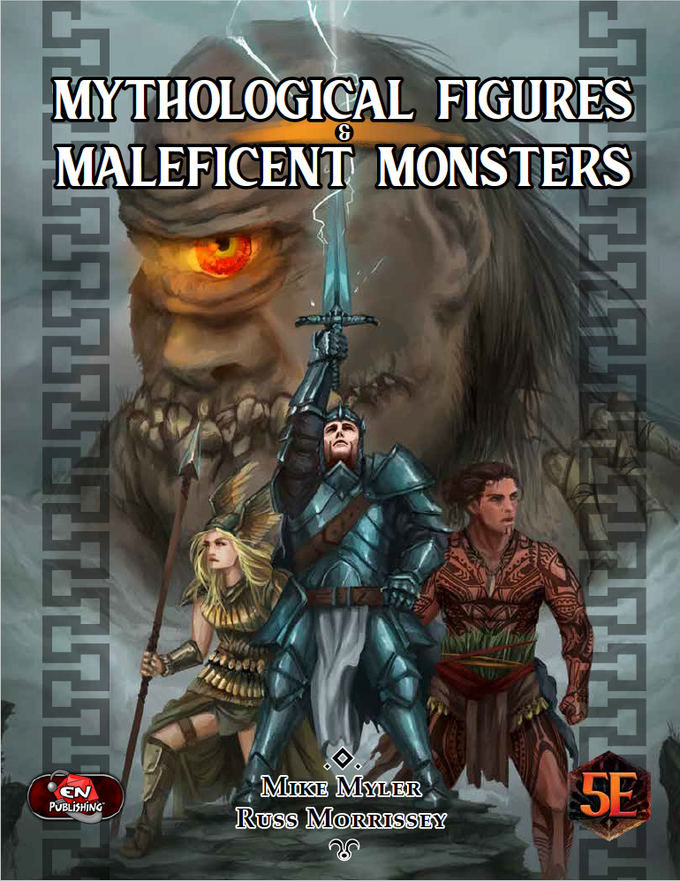 Meet monstrous entitles like Cthulhu, Fenrir, and the Headless Horseman. Confront Cerberus, Dr. Jekyll, and Mr. Hyde. Parlay with Norse gods, Greek legends, Arthurian knights, and critters from American folklore. Meet Robin Hood, Aladdin, and Baba Yaga. We even have the Easter Bunny.
The 100-or so entries included in
Mythological Figures & Maleficent Monsters
were those requested to be featured in the weekly column by Mike Myler. They represent a fun and eclectic sprinkling of different archetypes, encompassing myth, legend, and history. Also found throughout the book are over 30 new magical items, such as
Excalibur
and
Mjölnir
. Mike's column is ongoing, so if there's any mythological figure you'd like to see in the future, be sure to ask him on EN World!
Last edited: