I've redesigned my treasure card template using the magic set editor. The new template makes use of the data fields in magic set editor to better sort and organize treasures and rewards. The new template include fields for rarity, treasure type, value, and weight in addition to title, description, source and image. The new template has a standard design format, but the card background has over 30 choices, 20 of which can be custom colored. Each reward type could have its own color or you can chose a standard background for the entire set. Additionally, the frame and corners of the card fields can be changed also. These could represent rarity of the items, or simply chose the style you prefer for your set. There are a lot of options in the design. The image field is a little larger than the original design, but the description box is a little smaller. The description box is not intended to provided all the rules for a reward or treasure -- just provide enough to inform the player what they reward is. I've provided a hide option for the value and weight fields, so the DM can still manage the treasure set without giving the information away to the players.
These designs are just a sample of the cards that can be created using the template. I'm in the finishing touches of the design but I want to offer them up for review and critique before posting the template to the downloads section. If you have used my templates in the past, or are thinking about using these templates as soon as I publish them, this is the time to provide me your comments to make the template better.
One aspect still not sorted out is how to indicate an attunement requirement. Is it necessary to show on the card? If so, what is the best or preferred way: text or image/graphic? And if a graphic, what type of graphic? I've considered adding a glow around the frame for attunement requirements, and I've also toyed with a graphic in one of the corners. What are your thoughts? Attunement is already part of the card fields in the game file (database), but it is just not on the card yet.
I did not include sentience as a data item as it is so rarely used. However, should I add it and in what way? Should it be shown on the card in some way?
Comments welcomed and encouraged.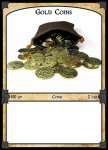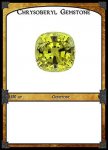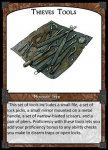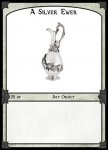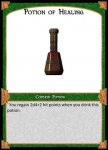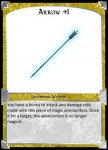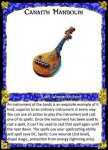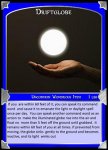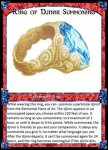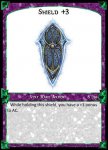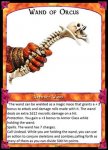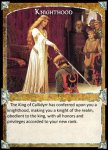 Last edited: