Hello everyone, Darryl here with this week's gaming news!
Dungeons & Dragons: Honor Among Thieves
Super Bowl trailer, Hasbro quarterly earnings call addresses OGL controversy, new releases for
Transformers, Vampire: The Masquerade,
and
Tales from the Loop
, and more!
For a quick summary of the week's news, Jessica Hancock will bring you up to speed with
EN Live's This Week in TTRPG every Friday
.
Don't forget, you can keep up with all the week's gaming news in detail with
Morrus' Unofficial Tabletop RPG Talk
.
This week, Morrus, Peter, and Jessica talk about different ways of learning a new roleplaying game
.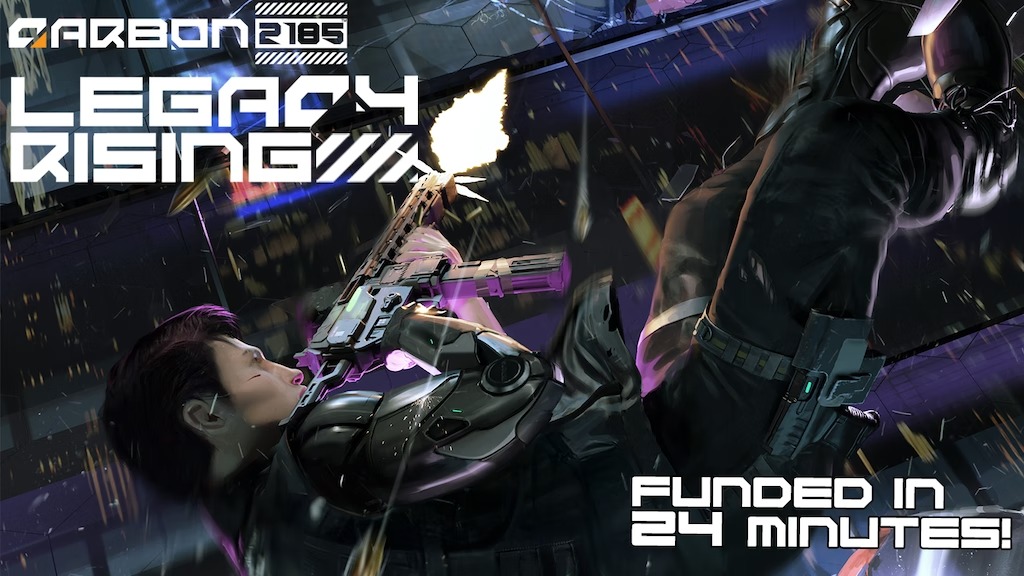 In case you missed it elsewhere on EN World this week:
Did you ever think you'd see Dungeons & Dragons at the Super Bowl
?
Dungeons & Dragons: Honor Among Thieves
aired a thirty-second spot during the sporting event which drew 113 million viewers and was the third largest television event in history (the game itself, not just the trailer). While it's more a rapid-fire highlight reel of the previous trailers with no new plot information, there are at least three shots I noticed that are new: Edgin (Chris Pine) hitting a guard in the face with his lute and Holga (Michelle Rodriguez) using a bowstring to hit two guards in the face with the bowstave during the fight with the guards, one of the living statues bides Doric (Sophia Lillis) in her Bearowl form, and a shot of the entire group fighting a Red Wizard of Thay with Simon (Justice Smith) casting a spell that I would call magic missile due to multiple silvery-white projectiles firing at the wizard except it misses. International audiences also got a new poster, pictured above.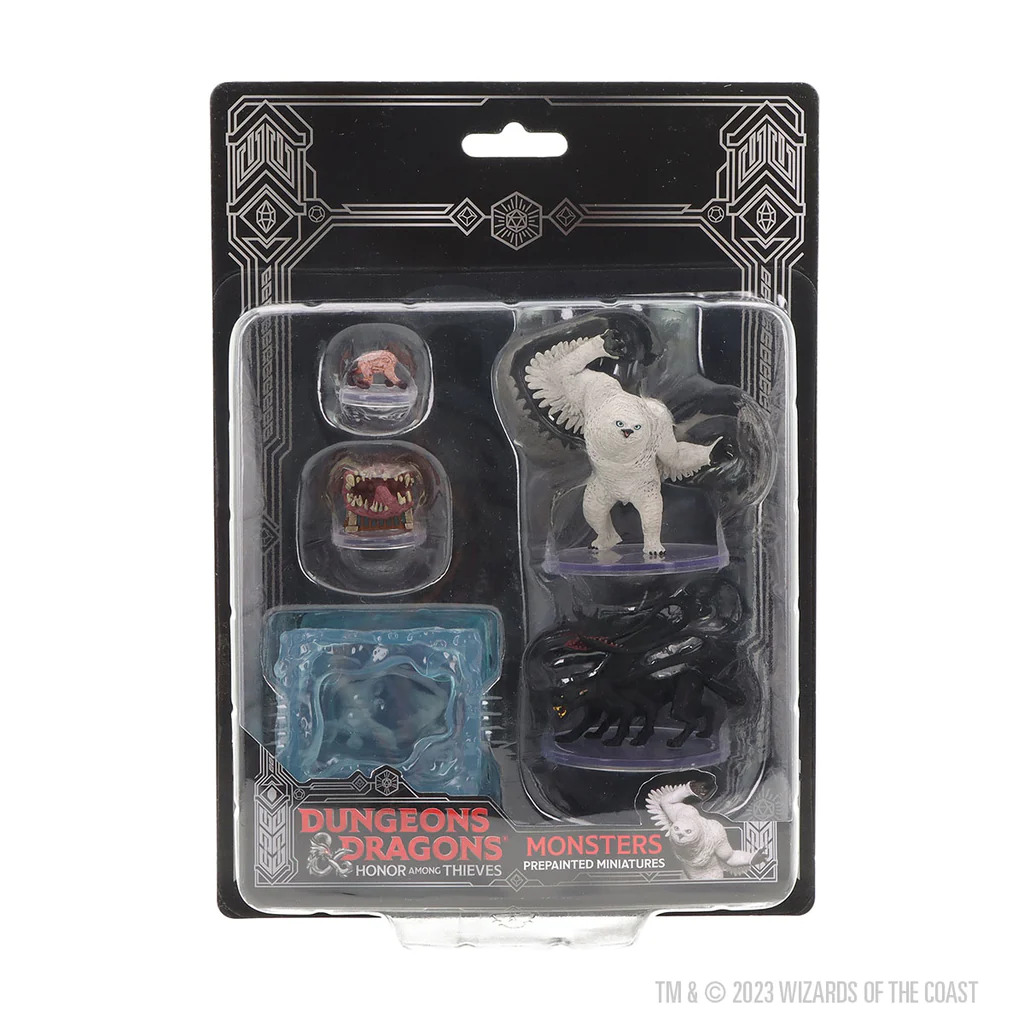 But that's not all as WizKids announced
a new licensed miniature set for their Icons of the Realms line titled Honor Among Thieves Monsters Boxed Set
. The set of pre-painted miniatures will feature five (six?) monsters featured in the film including a displacer beast, an intellect devourer, a (?) mimic, an owlbear, and their amazing gelatinous cube miniature that allows you to place it over a miniature inside it. If it seems like I'm not sure how many mimics there will be, for some reason,
the pre-order page on the WizKids website
lists "mimic" twice although only one is shown even in photos of the blister pack. Maybe the box itself is a mimic? The set will be available on March 15 at a retail price of $39.99.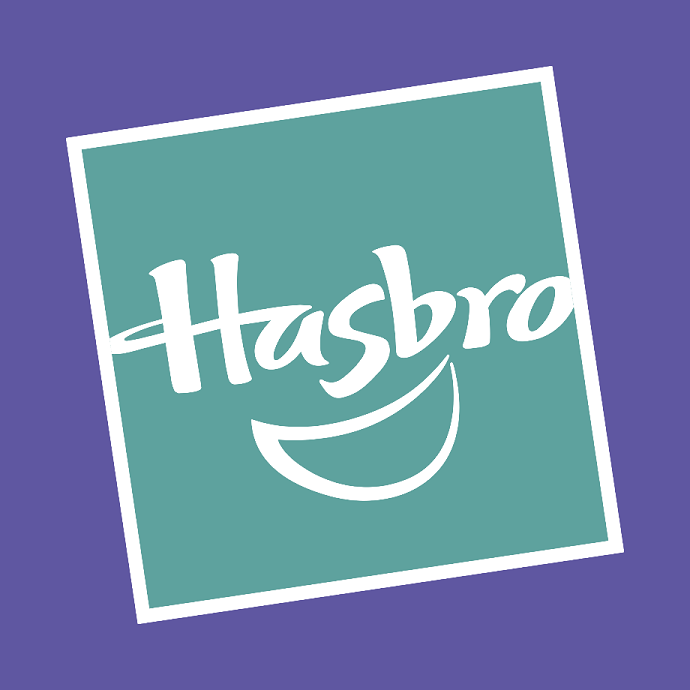 Hasbro held its quarterly earnings call for shareholders for Q4 2022
. CEO Chris Cocks told investors that the OGL controversy had a "comparatively minor" impact on revenue for
Dungeons & Dragons
with the impact of a potential recession a larger cause of concern than D&D Beyond cancelations.
Dungeons & Dragons
featured heavily in the call with even the investor website on Hasbro focusing mostly on D&D.
For 2023, we have a focused plan to grow share in our key categories and further improve our margins. We are capitalizing on a fantastic entertainment slate, including Dungeons & Dragons: Honor Among Thieves in March and exciting new product launches, while facing a challenging consumer discretionary environment and approximately $300 million in revenue headwinds from exited licenses, brands and markets as well as foreign exchange. Our strategy is centered on what makes our brands great - play, supported by compelling storytelling and disciplined brand management.
Later during the Q&A period, Cocks addressed the OGL issue directly:
Jason Haas (Bank of America Merrill Lynch): I think you described it as a misfiring on some of the proposed changes to OGL. Was there any sort of financial impact to that in the first quarter? I think that-I guess the controversy is kind of behind us at this point. But just curious if there's anything to look out for in 1Q.

Chris Cocks: Yeah, I mean, we had some -- we had some subscription cancellations, but they were comparatively minor in the totality of both the D&D P&L and the Wizards P&L. You know, of course, we take anything like that seriously. We're in contact with the people who canceled. And, you know, in general, what we're finding is a lot of them are very open to restarting their subscriptions. D&D Beyond is a great platform. It's a really good value, and it's something that's been a good growth factor for us. You know, we find it -- we feel, you know, about eight months into owning the asset, it's been a really good purchase for us. It was EPS accretive within six months of joining the company, and we had over 20% user growth through the end of 2022. And the revenue growth was roughly commensurate with the user growth as well. So, you know, I think D&D should be on pace for a healthy 2023 with everything we have going on.
According to the report, the
Dungeons & Dragons
brand grew by 20% for the year of 2022 while
Magic: The Gathering
grew 40% in Q4 and 7% for the year. Profits for Wizards of the Coast as a whole grew 22% in Q4 2022 over the same quarter the prior year and grew 3% in 2022 over 2021. For Wizards of the Coast in 2023, Cocks stated that earnings are expected to be up in Q1, down during Q2, a "significant up" in Q3 (due to the "halo effect" of the release of
Dungeons & Dragons: Honor Among Thieves
and the full PC and console release of
Baldur's Gate 3
), and a "fair up" Q4.
Demiplane announced the creation of 5e Nexus, a digital toolset based on the 5e System Reference Document
. The rollout of the new service will come in three phases over the year. Stage One is available now featuring group creation and group-finding tools. Stage 2 expected during the first half of 2023 will add Nexus-enhanced rules from the Creative Commons licensed SRD along with books from multiple independent publishers via the Digital Reader and the Rules Compendium. Stage 3 scheduled for the second half of 2023 features a character builder, character manager, digital character sheet, and "orders-of-magnitude more options for players". Demiplane currently offers a digital storefront and tools licensed for
Pathfinder, World of Darkness, Marvel Multiverse, Avatar Legends,
and various Free League products.
Speaking of Free League,
the company announced pre-orders for a new Tales from the Loop campaign titled They Grow Up So Fast
. Set in the UK Loop of Norfolk Broads, the four included adventures span four consecutive seasons of the year starting with an eventful camping trip and spreading into a grand adventure that will test the kids to their limits and teach them that friends can come in all sizes and forms (even from other worlds). The book will also feature information about the Norfolk Broads Loop with new art, maps, and handouts and there will be guides for converting the adventure to the Swedish and US Loops. The hardcover is available for pre-order now for 318kr (US$30.30, £25.35) with an expected release in August.
Free League released the first drafts of their licenses for the
Year Zero Engine
and for
Dragonbane
.
The Free Tabletop License (FTL) Discussion Draft is only one page long
and grants access similar to the CC-BY license with some clarifications. Creators can use material from the YZE SRD but may not use any artwork, text, or other materials from Free League or use any of Free League's brands or logos (with the exception of a "Year Zero License logo"). A message must also be included that states the product is not sponsored or endorsed by Free League and that the YZE SRD is being used under license, and creators are prohibited from using the license to state or imply Free League is affiliated with the product.
The YZE SRD itself has also been updated to v0.9
with additional rules drawn from Free League's licensed products.
The Dragonbane Third Party Tabletop Module License discussion draft is slightly longer and more restrictive
. Understandable as the stated purpose of this license is not to open up the
Dragonbane/Drakar och Demoner
system entirely but to allow third-party creators to make compatible material. This license only allows the creation of a "module" based on the
Dragonbane
rules that can reference but not directly reproduce those rules. Creators may make new rules for
Dragonbane
so long as they do not replace the core rules in whole or in part and do not add new attributes or core skills (though kin, innate abilities, professions, secondary skills, heroic abilities, magic schools, spells, weapons, armor, equipment, and rules for anything not covered by the core game are all allowed).
Both of these licenses are still in draft form and Free League is requesting feedback on their forums with specific sections
created for the FTL
and
the Dragonbane Third-Party License
.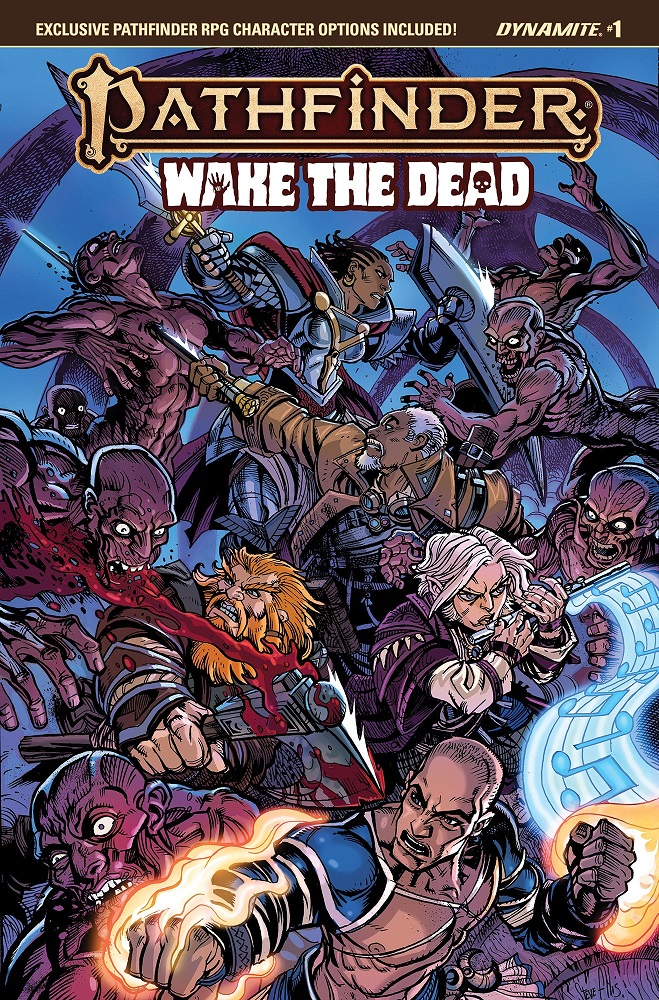 Paizo and Dynamite Entertainment announced a new Pathfinder comic books series Wake the Dead
. The series will follow a new party of Iconics made up of Quinn the Investigator, Sajan the Monk, Lem the Bard, Seelah the Champion, and Harsk the Ranger. Tempted by secret information offered by a defector from the undead nation of Gebbite, the adventurers started in the Nexian metropolis of Ecanus before finding themselves cornered by the Deathsealers and must escape a city full of hostile wizards. Each book will feature cardstock covers to last better at the game table as the issues will include bonus game material officially sanctioned for organized play in the
Pathfinder Society
. The first issue is expected this May.
Renegade Game Studios opened pre-orders on a pair of products.
The first is the Vampire: The Masquerade 5th Edition sourcebook Player's Guide
. The book collects game rules for the seven Clans not included in the core rulebook including the Banu Haqim, Hecata, Lasombra, The Ministry, Ravnos, Salubri, and Tzimisce along with their iconic Disciplines. There will also be new character options and guidance for making characters for both new and experienced players, new systems for coteries, advice for non-traditional Chronicles including play without a Storyteller, and more. This hardcover is expected for June 2023 with a retail price of $50.00.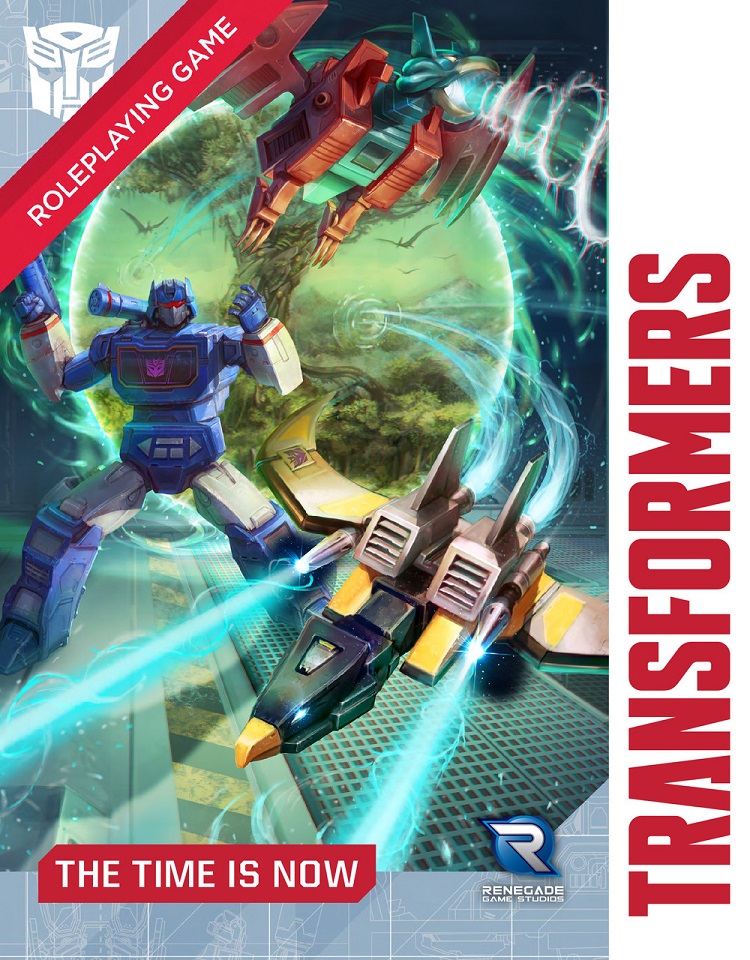 Renegade Game Studios also has a new adventure series for Transformers Roleplay Game titled The Time is Now
. The four-part campaign is designed to run after the introductory adventures "Troubled Waters" and/or "Beacon of Hope" for 2nd level characters as they must stop a nefarious scheme from the Decepticons that could change the face of the galaxy. The Autobot party will run up against iconic enemies like Soundwave and Mindwipe as they face perils from the ancient past to outer space. Also, why does my spellcheck think "Decepticons" is a word but "Autobots" is not? The hardcover is expected for release in May 2023 with a retail price of $45.00.
That's all from me for this week! Don't forget
to support our Patreon
to bring you more gaming news content. If you have any news to submit, email us at
news@enpublishingrpg.com
, and you can get
more discussion of the week's news on Morrus' Unofficial Tabletop RPG Talk
every week. You can
follow me on Twitch to get notifications when I go live,
follow me on Mastodon for RPG chat and general nonsense
,
subscribe to Gamer's Tavern on YouTube for videos on gaming history, RPG reviews, and gaming Let's Plays
, or you can listen to
the archives of the Gamer's Tavern podcast
. Until next time, may all your hits be crits!
Note: Links to Amazon, Humble Store, Humble Bundle, and/or DriveThru may contain affiliate links with the proceeds going to the author of this column.
Last edited: