Hello everyone, Darryl here with this week's gaming news! Cover reveal for new D&D release, new
Dungeons & Dragons: Honor Among Thieves
trailer, new
Cyberpunk RED
sourcebook announced, Hasbro laying off 1000 employees, and more!
For a quick summary of the week's news, Jessica Hancock will bring you up to speed with
EN Live's This Week in TTRPG every Friday
.
Don't forget, you can keep up with all the week's gaming news in detail with
Morrus' Unofficial Tabletop RPG Talk
.
This week, Morrus and Jessica list off the most popular RPG podcasts as voted by EN World readers
.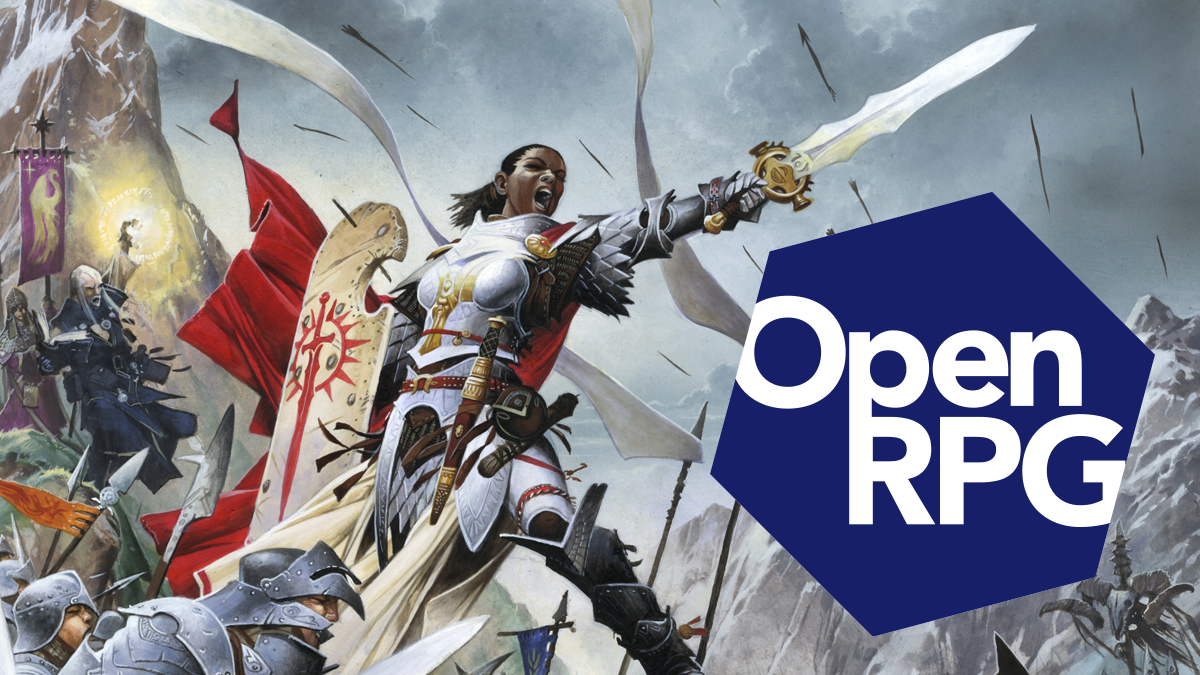 In case you missed it elsewhere on EN World this week: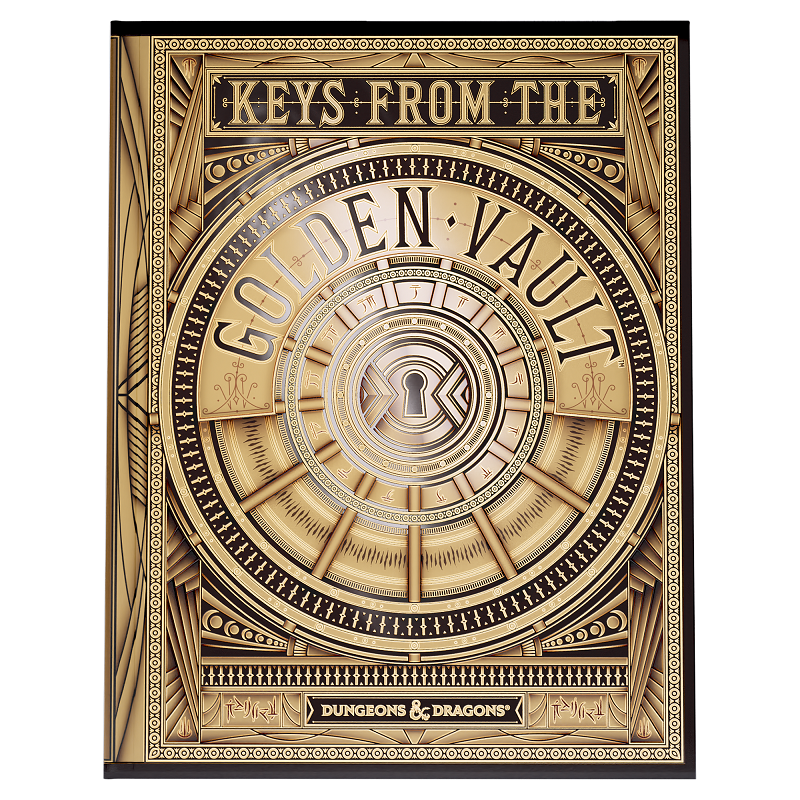 Wizards of the Coast finally revealed the cover of Keys from the Golden Vault, the upcoming heist-based adventure anthology for Dungeons & Dragons
. Well, by "revealed", I mean "quietly updated the Wizard Play Network website for hobby store retailers with no press releases, live streams, videos, or the typical announcement-of-the-announcement style promotional blitz". Even the
Amazon pre-order page still has the placeholder art
. No idea why they decided to downplay the normal pre-release press push. We do have a full description for the hardcover now:
An anthology of 13 heist-themed adventures for the world's greatest roleplaying game.  

Some jobs require more than simply wielding a sword or slinging a spell. Whether it's procuring a well-guarded item or obtaining crucial information from an imprisoned contact, these tasks require careful planning and flawless execution. The secretive organization called the Golden Vault specializes in hiring crews for such jobs, and for the most daunting assignments—pursuing fabulous treasures and stopping dire threats—that crew is your characters.

Keys from the Golden Vault

™ is a collection of 13 short, standalone

Dungeons & Dragons

adventures designed for characters levels 1–11. These adventures can be placed in any setting and you can run them as one-shot games or link them together into a campaign. This book also includes in-world maps to help players plan their heists, plus advice for running nontraditional games with high risks and huge rewards.

Contents:

Book of 13 stand-alone adventures spanning levels 1–11, each focused on a single heist
Adventures can be set in any D&D or homebrew world and can be played individually or as part of a full campaign
Introduces the Golden Vault—a mysterious organization for which the player characters can work as heist operatives
Each adventure includes a map to guide Dungeon Masters and a map to help players plan their heists
Adventures emphasize player choice with each heist having multiple paths toward success
Includes advice and detailed information for Dungeon Masters running nontraditional adventures with high risks and huge rewards
The 208-page book is set for release on February 21, 2023, with a retail price of $49.95
.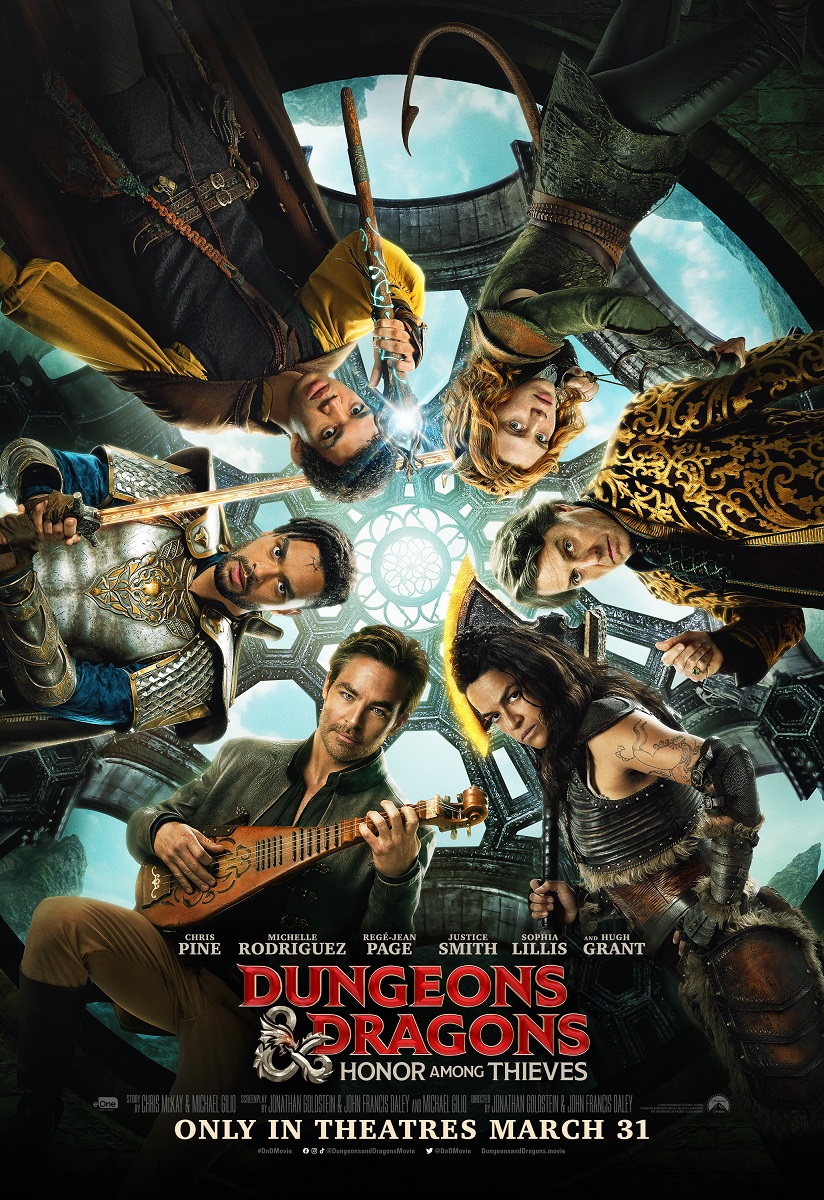 There was plenty of fanfare for the release of the second full trailer for Dungeons & Dragons: Honor Among Thieves
. This trailer goes slightly more into the plot than the previous one with the Red Wizards of Thay more front-and-center as the primary antagonist of the film, with Hugh Grant's character more firmly established as a turncoat minor antagonist that sells the group out at some point. We also got a better look at two of the dragons (well, technically just Themberchaud as the other dragon is revealed to be a statue animated by one of the Red Wizards) and several new spells.
Dungeons & Dragons: Honor Among Thieves
is set for a worldwide theatrical release on March 31, 2023.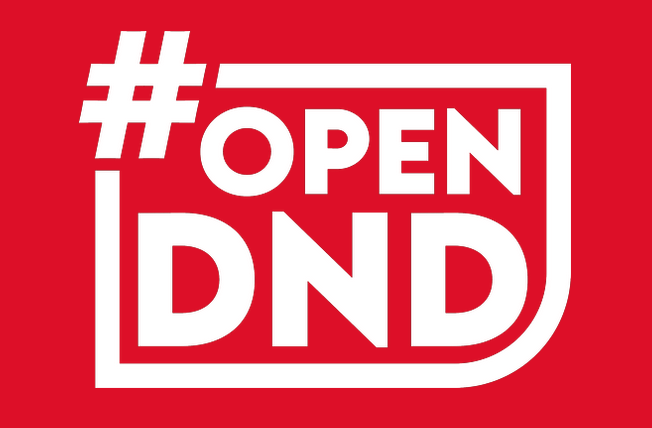 Wizards of the Coast also posted the survey for feedback on the OGL v1.2 document released last week
. The survey features questions about opinions about the Dungeons & Dragons brand and Wizards of the Coast as a company following the new release as well as asking for specific feedback on different aspects of the proposed new license. If you plan on taking this survey, be prepared to write because there are far fewer "rate 1-10" style questions and far more requests for essays than in the typical D&D Beyond survey.
The D&D Beyond Twitter account stated
that they have received over 10,000 responses so far and "So far, survey responses have made it clear that this draft of OGL 1.2 hasn't hit the mark for our community." The survey is open until next Friday, February 3, with Wizards of the Coast still requesting feedback until then, while the results will influence the next post on D&D Beyond regarding changes to the OGL "on or before" February 17.
Modiphius announced the next expansion for Dune: Adventures in the Imperium, the sourcebook The Great Game: Houses of the Landsraad
. This 128-page book provides comprehensive detail on the nature and politics of the Landsraad council and the complex relationships between the Houses along with rules on kanly, the art of assassination by blade or poison, new talents for CHOAM agent player characters, a guide to the Spacing Guild with more new talents for Guild Agent characters, rules for creating any of the "million worlds" that make up the Imperium, a complete system for House management, and more.
The book is set for a March 2023 release with a retail price of £38.00 (US$48.12)
.
R. Talsorian Games announced Black Chrome: A Tech & Style Guide for Cyberpunk RED is on its way
. Fans of the original
Cyberpunk
line will fondly remember the
Chromebook
series of shopping catalogues full of goodies for your character with new weapons, clothing, armor, gear, and of course chrome cybernetic implants.
Black Chrome
is the updated version with 168 pages of new gear, apps, cyberware, fashion and armor, general goods and gear, vehicles, weapons, and linear frames plus information on how the economy of Night City functions, where to find black markets, and the Black Chrome Lists. The book is currently at the printers ready for a release in late February/early March with a retail price of $40.00 for the hardcover and $20.00 for the PDF.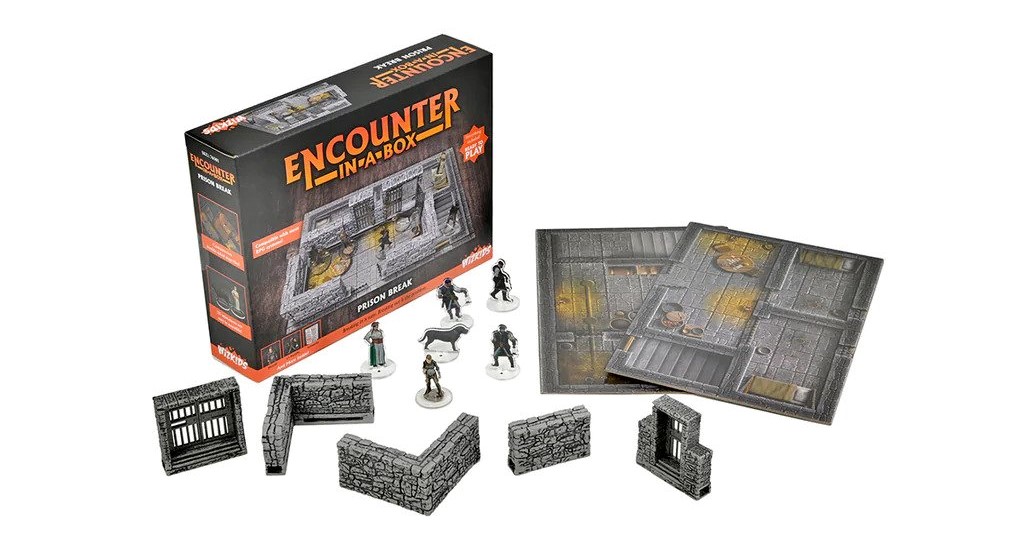 WizKids announced two new
Encounter in a Box
products which includes all the accessories needed to run a specific encounter:
Prison Break
and
Wagon Ambush
. Each boxed set features a double-sided gridded map tile along with a collection of pre-painted terrain and 2D stand-up miniatures to create a common encounter type.
Prison Break
includes 2D acrylic stand-up minis for a sheriff, three bailiffs, a prison, and a guard dog with 3D terrain for iron doors and stone walls to create a dungeon scene.
Wagon Ambush
includes 2D acrylic stand-up minis for a merchant and four bandits with 3D minis for a horse, two pack mules, a two-wheel cart, and two logs to block the road. Both sets are due for release in Q2 2023 with a retail price of $29.99 each.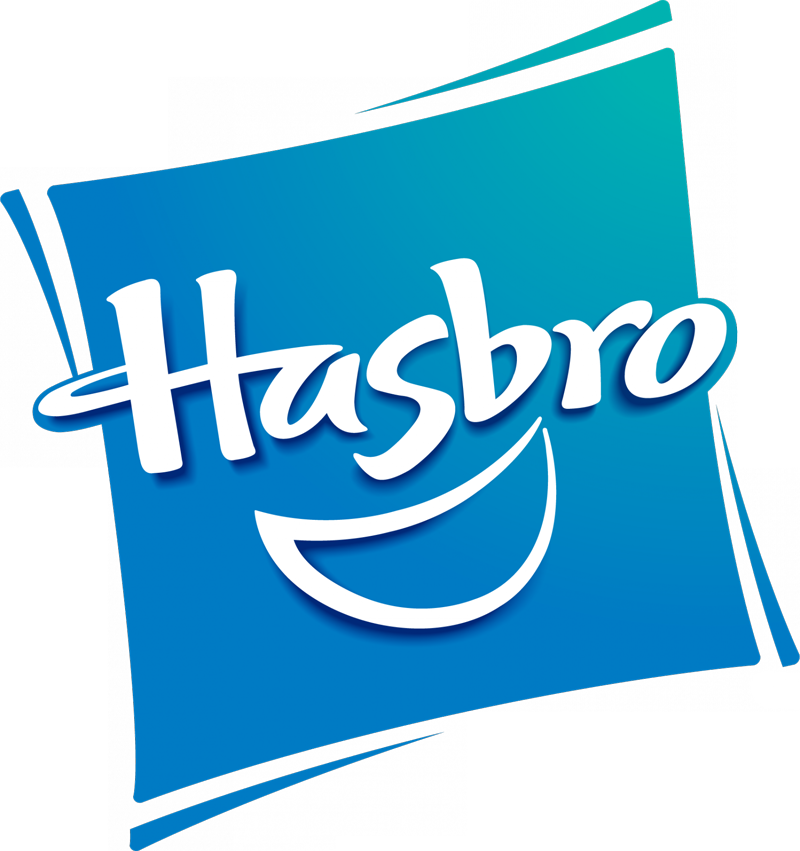 And in industry financial news,
Hasbro announced over 1000 employees will be laid off over the coming weeks
. The layoffs are due to a disappointing fourth quarter in 2022 with sales down 26% in the Consumer Products division (toys and non-Wizards of the Coast games), while the Wizards of the Coast and Digital Gaming division sales were up 22%. Combined with a 12% decline in sales for the Entertainment division, the overall sales for the company fell 17%. The layoffs are part of a "Blueprint 2.0" initiative to focus the company on fewer, bigger brands, a larger focus on gaming and digital, and more direct-to-consumer sales. Hasbro President and Chief Operating Officer Eric Nyman will also be leaving the company after 18 years, leaving the Consumer Products division reporting directly to CEO Chris Cocks. The 1000 employee layoffs represent around 15% of the company's total workforce.
That's all from me for this week! Don't forget
to support our Patreon
to bring you more gaming news content. If you have any news to submit, email us at
news@enpublishingrpg.com
, and you can get
more discussion of the week's news on Morrus' Unofficial Tabletop RPG Talk
every week. You can
follow me on Twitch to get notifications when I go live,
follow me on Mastodon for RPG chat and general nonsense
,
subscribe to Gamer's Tavern on YouTube for videos on gaming history, RPG reviews, and gaming Let's Plays
, or you can listen to
the archives of the Gamer's Tavern podcast
. Until next time, may all your hits be crits!
Note: Links to Amazon, Humble Store, Humble Bundle, and/or DriveThru may contain affiliate links with the proceeds going to the author of this column.