Hello everyone, Darryl here with this week's gaming news! Wizards of the Coast apologizes for
Spelljammer
race, NuTSR customer financial data allegedly leaked, Monty Python RPG announced, Lisa Stevens retires from Paizo, and more!
For a quick summary of the week's news, Jessica Hancock will bring you up to speed with
EN Live's This Week in TTRPG every Friday
.
Don't forget, you can keep up with all the week's gaming news in detail with
Morrus' Unofficial Tabletop RPG Talk
. This week, Peter and Jessica talk about algorithmic "AI" generated art in RPGs.
In case you missed it elsewhere on EN World this week:
Wizards of the Coast responded to criticism of the Spelljammer: Adventures in Space sourcebook this week
. The book came under fire for inclusion of background lore material and artwork for the Hadozee playable race that was condemned as racist. The background material involved the Hadozee being uplifted from their primitive lifestyle by a wizard and enjoying their servile position in the setting compared to other races, while the artwork was compared to that from minstrel art of the 19th and early 20th century. The statement:
We wanted to acknowledge and own the inclusion of offensive material within our recent Spelljammer: Adventures in Space content. We failed you, our players and our fans, and we are truly sorry.

The campaign includes a people called Hadozee which first appeared in 1982. Regrettably, not all portions of the content relating to the Hadozee were properly vetted before appearing in our most recent release. As we continue to learn and grow through every situation, we recognize that to live our values, we have to do better.

Throughout the 50-year history of Dungeons & Dragons, some of the characters in the game have been monstrous and evil, using descriptions that are painfully reminiscent of how real-world groups have been and continue to be denigrated. We understand the urgency of changing how we work to better ensure a more inclusive game.

Effective immediately, we will remove the offensive content about Hadozee in our digital versions – and these will no longer be included in future reprints of the book. Our priority is to make things right when we make mistakes. In addition, we've initiated a thorough internal review of the situation and will take the necessary actions as a result of that review.

We are eternally grateful for the ongoing dialog with the D&D community, and we look forward to introducing new, engaging and inclusive content to D&D for generations to come. D&D teaches that diversity is strength, for only a diverse group of adventurers can overcome the many challenges a D&D story presents. In that spirit, we are committed to making D&D as welcome and inclusive as possible. This part of our work will never end.
This marks the most recent entry in a recent history of Wizards of the Coast apologizing for perceived racism and race-based discrimination including
omitting the credit of cultural consultant Tanya DePass from Strixhaven: Curriculum of Chaos in 2021
and
a 2020 blog post addressing concerns about the Vistani, Drow, Orcs, and other previous "evil races"
.
Over the weekend, accusations were levied at TSR LLC (aka "TSR3" aka "NuTSR") owner Justin LaNasa for improper storage and transmission of private customer financial details
. Former NuTSR publisher Wizard Tower Games CEO Don Semora released a YouTube video featuring screenshots of a spreadsheet that appeared to contain in plain text with no encoding or encryption detailed customer information including full names, email addresses, physical addresses, and credit card numbers for all customers of both TSR LLC and related company Dungeon Hobby Shop Museum. The video was part of a back-and-forth between Semora and LaNasa sparked by Semora stating that received two subpoenas related to discovery in the lawsuit between LaNasa and Wizards of the Coast over the trademark for TSR.
The video was made private early Tuesday morning according to Semora
"to number one preserve them, and number two as I have been asked to do so by those far above my pay grade". Semora also stated in a post on EN World that
he has filed an official report with the FBI over the leak of customer information
.
In other lawsuit news, the discovery phase of the trial has started as Wizards of the Coast's legal team have sent subpoenas to those involved in the case. In addition to the above-mentioned subpoenas for Don Semora and Wizard Tower Games,
former TSR LLC employee Michael K. Hovermale stated that he has also received a subpoena
that he will comply with and
has a Blu-ray he burned with company documents from his time working for the company
. Additionally,
Wizards of the Coast filed to add another lawyer to their legal team working on the case, Rose McCarty of Davis Wright Tremaine LLP
. This brings the current legal team to five lawyers including two of the partners of the firm. The jury trial for the lawsuit is scheduled for October 2023. For those who need a refresher,
Morrus has helpfully put together a timeline of events here on EN World
.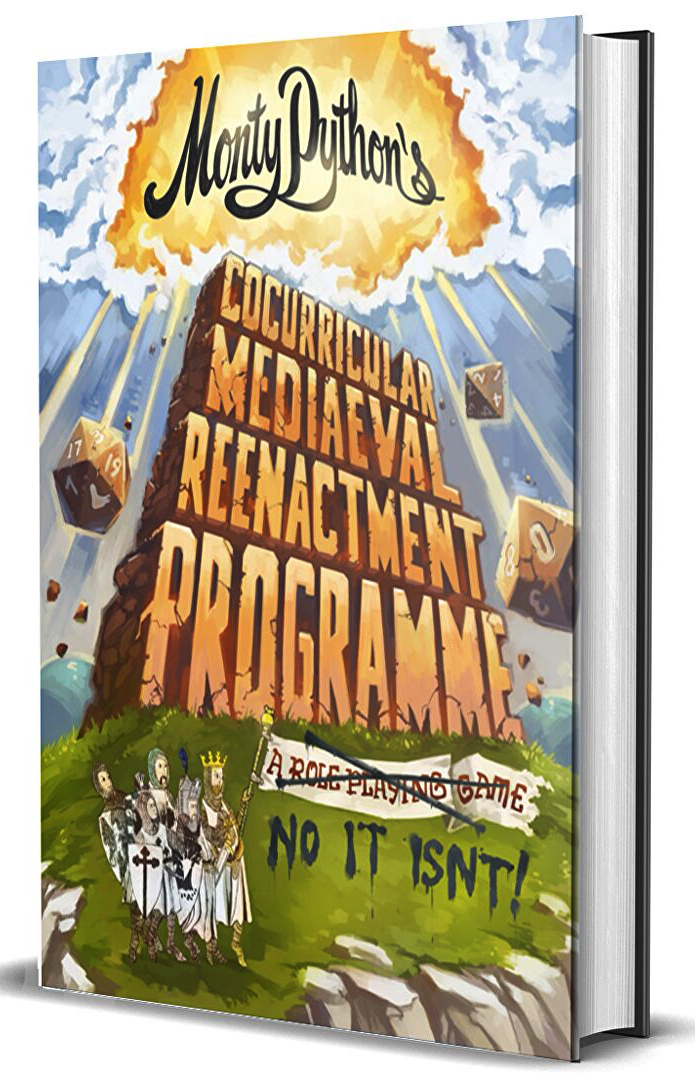 Exalted Funeral announced an officially licensed Monty Python game titled Monty Python's Cocurricular Medieval Reenactment Programme A Roleplaying Game No It Isn't
, a title that will help me hit my word count in the coming weeks. The game will attempt to bring the Monty Python surrealist absurdity to the tabletop sphere drawing not just from
Monty Python and the Holy Grail
but from other works by the comedy troupe with a core mechanic inspired by
Monty Python's Flying Circus
character The Colonel as dice roles are based on how "silly" things are. The game also appears to take aim directly at television production in general as rather than a gamemaster, the officiant for the game is known as the Head of Light Entertainment. The Head of Light Entertainment will also have a character to play as the producer of the "programme" and attempt to influence the path the adventure will take based on their own preference from sports fanatic to stuffy professor to Member of Parliament. And yes, there will be complaint letters.
Monty Python's Cocurricular Medieval Reenactment Programme A Roleplaying Game No It Isn't
will launch on Kickstarter in October.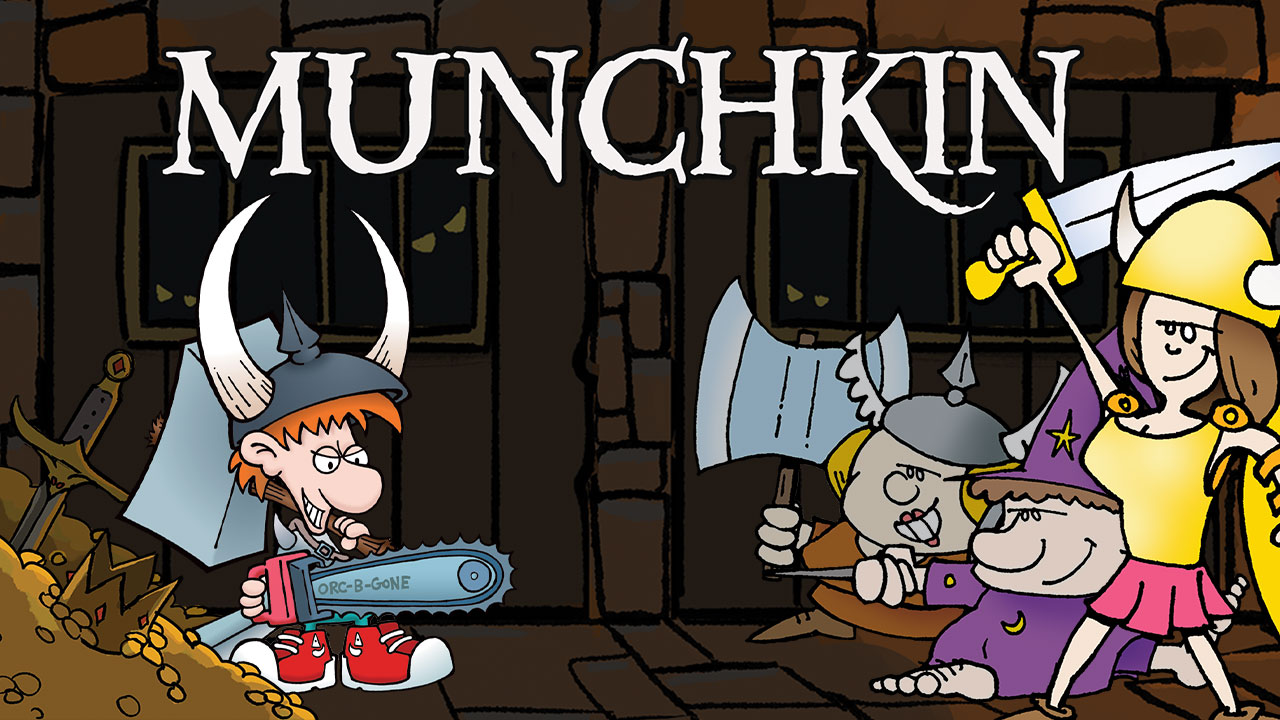 Dire Wolf Digital and Steve Jackson Games announced an official digital adaptation of RPG parody card game Munchkin
. The announcement trailer
shows off gameplay footage that goes beyond the simple tabletop simulation
with animated combat and on-screen effects based on the cards played. The game will feature cross-platform online multiplayer, a dungeon-delve tutorial mode, and a Solo Challenge mode with special rules.
Dire Wolf also made headlines last week with their acquisition of the Cortex roleplaying game system from Fandom
. The game will launch this Autumn on Andoird and iOS via their respective app stores and is currently
available to wishlist for notification on release via Steam for PC
.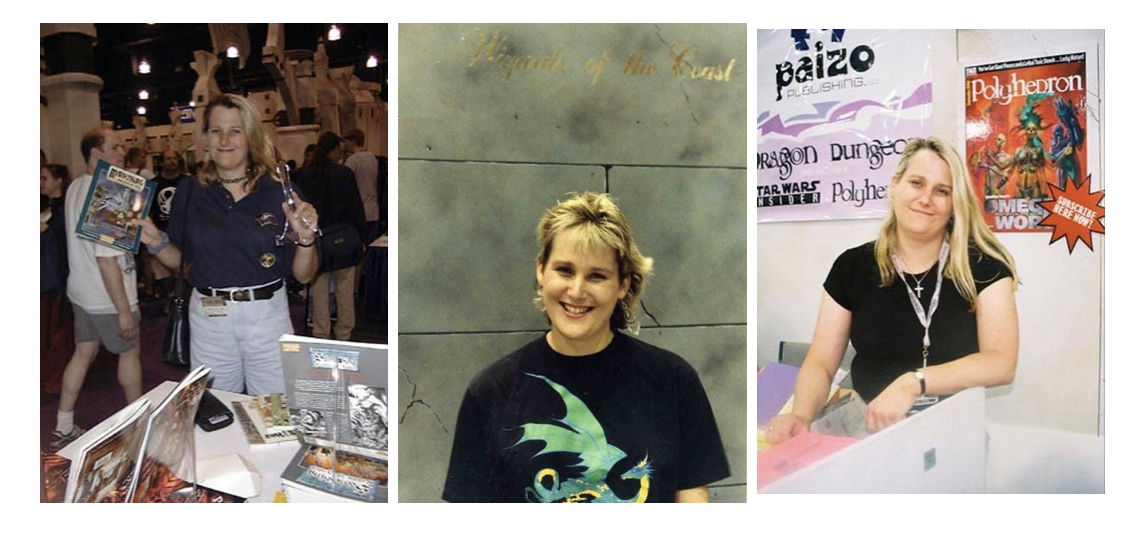 Paizo founder and former CEO Lisa Stevens has officially retired from the adventure game industry
. Stevens began her career in tabletop gaming in 1987 joining
Ars Magica
publisher Lion Rampant before moving on to White Wolf when Mark Rein-Hagan and Steven Wieck merged the two companies together. She left White Wolf in 1991 to become the first full-time employee of Wizards of the Coast. While there, she launched
The Duelist
magazine for
Magic: The Gathering
and, following the acquisition of TSR in 1997, became the Brand Manager for the RPGA, the
Greyhawk
setting, and the
Star Wars Roleplaying Game
. In 2002, Stevens founded Paizo Publishing in order to publish
Dragon
,
Dungeon
, and
Star Wars Insider
under license from Wizards of the Coast. In 2008, Paizo launched
Pathfinder
based on the
Dungeons & Dragons 3.5 Edition
rules and cemented the company's longevity. Lisa Stevens, along with her spouse Vic Weitz, will still retain ownership of the company but have retired from active operations at the company. From the blog post:
I look back on my career with great satisfaction. I was truly blessed to be able to work with some of the pivotal people and games in this industry's storied history. It has been a really good run, and I have all of you to thank for it! Keep making great games—I look forward to seeing what the next generation brings to our industry.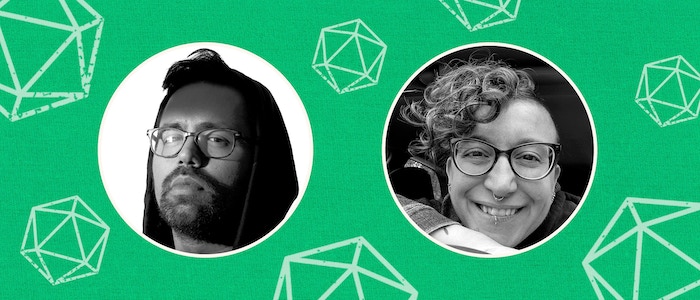 Kickstarter announced the promotion of Jon Ritter-Roderick to Director of Games and the hiring of Nicole Amato as Games Outreach Lead
. Ritter-Roderick formerly held the position of Games Outreach Lead for Tabletop since 2020 and advised on Kickstarter campaigns including
Frosthaven
from Cephalofair,
Trogdor!!
from Homestar Runner,
SHASN
from Zain Memon, and
The Shivers
from Pop Fiction Games. Amato Kickstarter the card game
RESISTOR_
in 2013 as part of Cardboard Fortress Games and co-founded both the Game Makers Guild Philadelphia and the Tabletop Co-Op. Kickstarter has faced controversy following former CEO Aziz Hasan's commitment to blockchain technology for the platform which caused several companies – including
Frosthaven
's Cephalofair – to abandon Kickstarter for other crowdfunding platforms.
In a statement to Polygon concerning the move to blockchain technology, Ritter-Roderick said
:
"I don't think anything is my role to convince the industry. I think I'm here to be an advocate for the industry. So I know that myself and Kickstarter are just dedicated to making the platform better so creators [can] bring their projects to life. Precisely how that's going to happen I don't know, because that's very far out. But I think the communication just needs to be clear and concise from Kickstarter when it happens."
Ritter-Roderick further stated his thoughts on the position of tabletop gaming in the greater entertainment industry:
"I think people write off [tabletop] games a little early," he said. "And I think that one thing that I really hope over the next, like, three or five years people recognize is the game board games are very much in the entertainment industry, just as much as video games, as movies, as TV. And I think [that with] the upcoming release of the D&D movie, people are going to start seeing things transition from board games into movies versus the other way around."
That's all from me for this week! Don't forget
to support our Patreon
to bring you more gaming news content. If you have any news to submit, email us at
news@enpublishingrpg.com
, and you can get
more discussion of the week's news on Morrus' Unofficial Tabletop RPG Talk
every week. You can
follow me on Twitch to get notifications when I go live,
subscribe to Gamer's Tavern on YouTube for videos on gaming history, RPG reviews, and gaming Let's Plays
, or you can listen to
the archives of the Gamer's Tavern podcast
. Until next time, may all your hits be crits!
Note: Links to Amazon, Humble Store, Humble Bundle, and/or DriveThru may contain affiliate links with the proceeds going to the author of this column.
Last edited: