I have a series of PDF terrain buildings planned for the Norse setting. Inspired by Viking and Saxon architecture I want to do a least 3 buildings. Here's a little sketch showing the direction I want to go.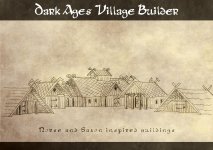 Starting with the "A-frame" house I have released the first one. It comes with different skin options and including the optional decoration bits and color modifiers you can build a little settlement with just this one building on it's own. There's even a porch entrance option!
Get either the
Deluxe Edition
with all the options to customize on one or the Basic editions (
Viking
,
Saxon
) for preconfigured PDFs.
These should work great for both TTRPG and Wargaming settings and they are very easy and fast to build, so you can have your small settlement in no time on your table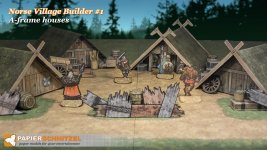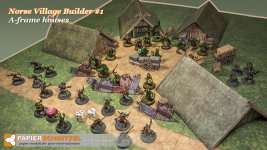 Last edited: