I am very happy to announce the release of the third set in the Norse Village Builder series: The great Long Hall! These papercraft terrain sets allow you to easily build a Norse settlement ranging from a small outpost to a large village.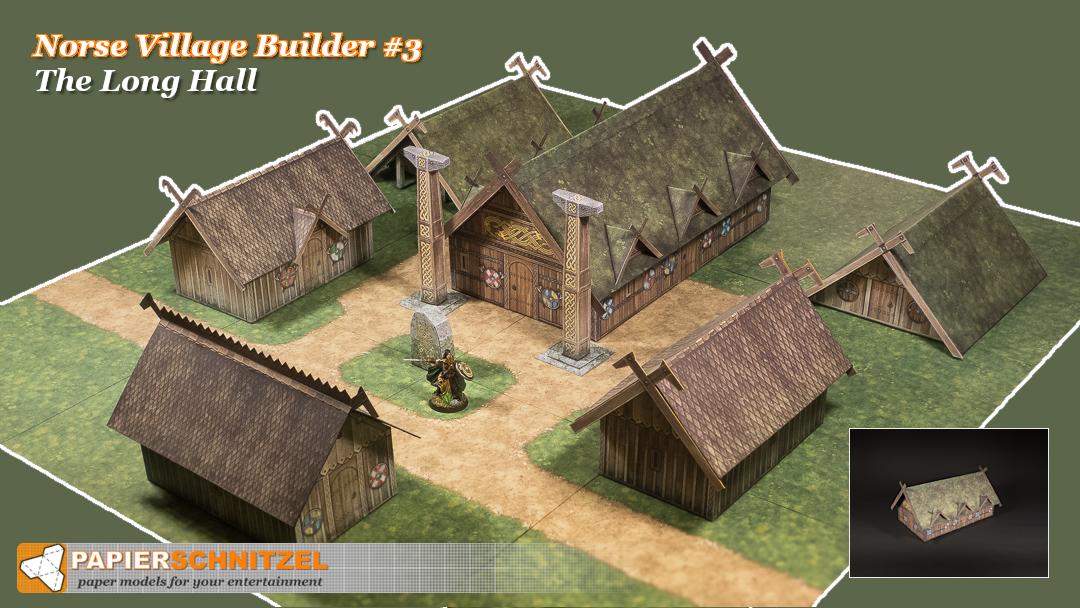 This set gives you the 9x5" Long Hall core building in the "Viking" (wood wall, grass roof) and "Saxon" (wattle&daub wall, thatched roof) variant and the bonus wood shingle roof look.
Additional details like shields, weapons, ornament etc are customizable via layers in the DELUXE editions. Or use the preconfigured BASIC editions if your PDF readers does not support layer cusotmization. Build thehouses either as just exterior builds or if you want to take your action inside, add the interior options.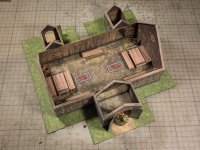 The NVB3E set - the expansion modules - add customization options to the first three sets in the series (NVB1-3) for even more variety.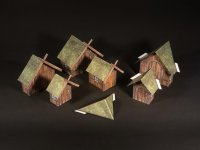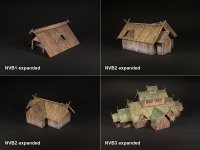 Enjoy!
Chris
P.S. Next up are fortifications and a long ship!