If you wanted miniatures of D&D co-creators Gary Gygax and Dave Arneson, now's your chance! These two miniatures feature on the cover of Jon Peterson's new book,
Game Wizards: The Epic Battle for Dungeons & Dragons
, and now you can have them for $12.99!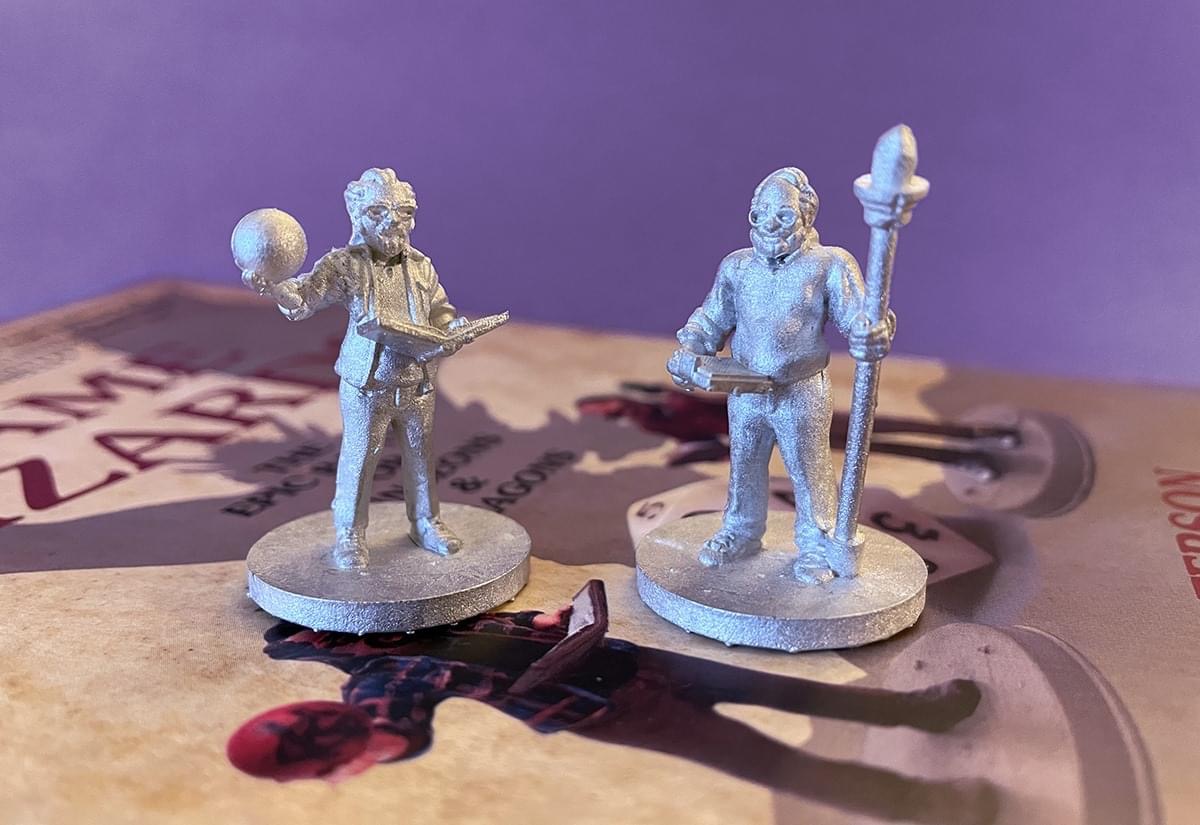 Sculpted by Jim Wampler.
NEW RELEASE: Game Wizards Gary and Dave white metal miniatures are now available through the Mudpuppy Store. Hit the link below and get 'em while they're hot!
Last edited by a moderator: