We hit 150 patrons last night, and so here is the latest
One Page Adventure
! THE HAUNTING OF CALROW RUINS is a straightforward site-based adventure features ghouls, skeletons, wraiths, and more... can the PCs clear CALROW RUINS and end the haunting? Or will they join the ghouls wandering the castle grounds?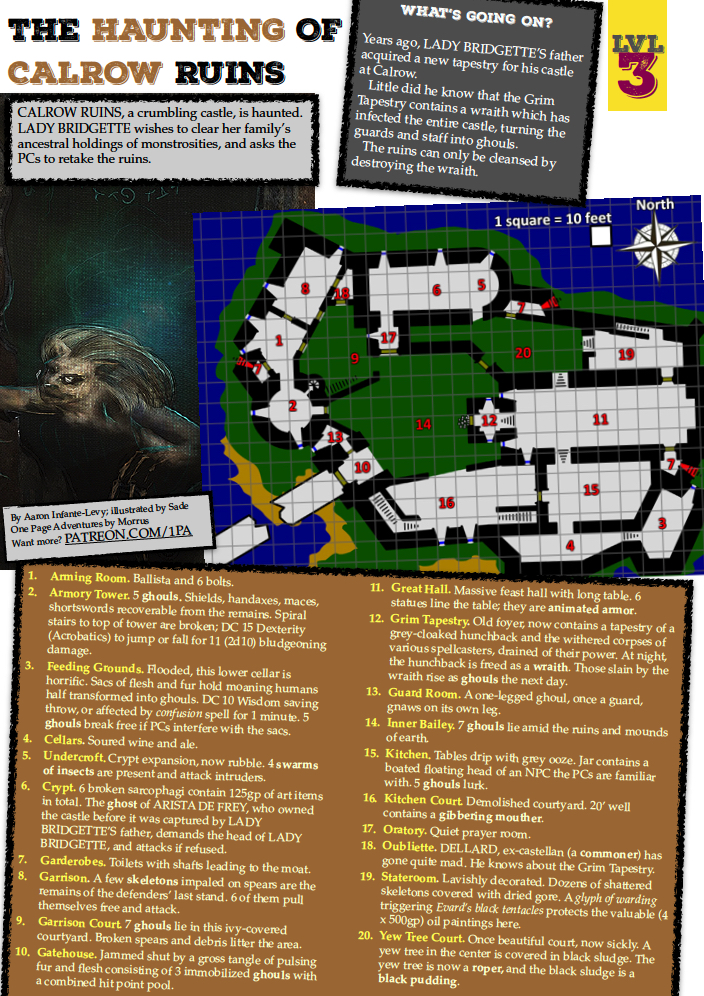 ​
Thank you all for your support! The next One Page Adventure, when we reach 175 patrons, will be THE ILLS OF HENGISTBURY -- a small village with a bunch of sandboxy quests! Please stop by and support the
One Page Adventures patreon
so that I can create more!