As part of the keynote presentation for Gen Con 2023, Paizo announced
Starfinder
2nd Edition.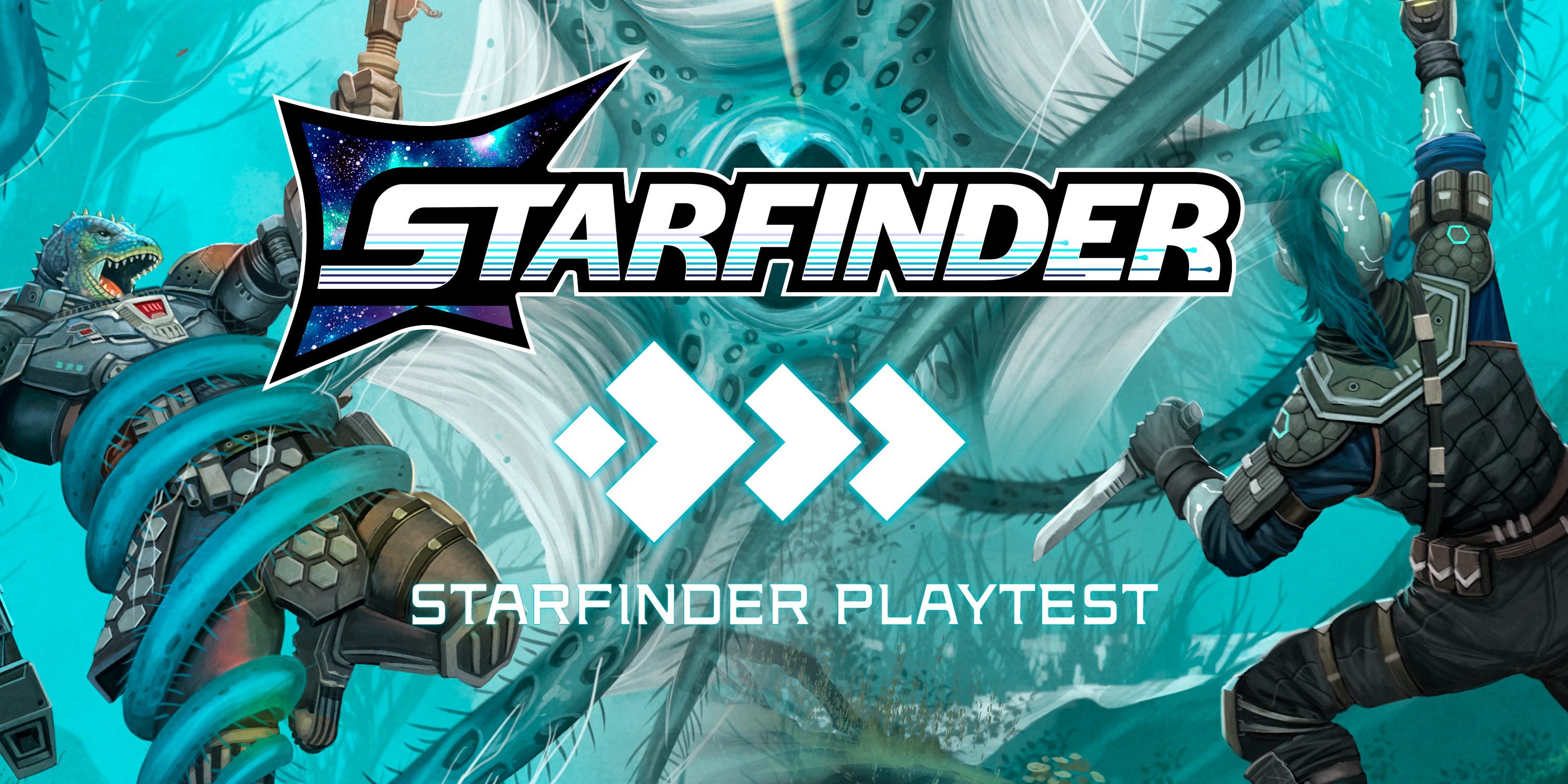 A new edition is coming for
Starfinder
, making it fully compatible with
Pathfinder 2nd Edition
and the Remaster Project. The new edition will be published under the ORC License and implements the three-action economy.
"With the finalization of the ORC License, and considering that Starfinder 1st Edition has been evolving since its release in 2017, we felt now was a perfect time to bring the system into the future," says Starfinder's Managing Creative Director, Thurston Hillman.
Taking the lessons of
Pathfinder's
latest edition and everything they have learned since
Starfinder
began, Paizo is looking forward to making the next version of
Starfinder
better. This will be the most open playtest Paizo has ever launched, with deeper looks into the development process.
The roundtable discussion with the
Starfinder
team highlighted some key elements of the upcoming playtest and new edition:
Pathfinder 2nd Edition and Starfinder 2nd Edition rulesets will be completely cross-compatible provided your GM allows it. That includes classes, creatures, and more.
The first four classes announced for the playtest are:
Mystic, represented by the iconic shirren mystic Chk Chk
Soldier, represented by the returning iconic vesk soldier Obozaya.
Envoy, represented by the returning iconic human envoy Navasi
Solarion, represented by a new iconic pahtra solarian, openining up the feline pahtra as a core ancestry.
As part of the 'open playtest' model, the Starfinder team will be keeping players updated and involved with "Field Tests"- the first of which release today alongside the announcement at stafinderplaytest.com. The first Field Test includes the Soldier Class from levels 1 to 5, new equipment, and new creatures like the Computer Glitch Gremlin and Laser Wolf.
The
Starfinder Playtest Rulebook
will be available in summer 2024 as a softcover rulebook. Base system rules will not be a part of the playtest as
Starfinder
2nd Edition will be using the
Pathfinder 2nd Edition
ruleset. The playtest will focus on the core elements of gameplay, including new classes, a scaling equipment system, new skills, and more.