Welcome back, my Golem devotees! The month of February brings quite a bit from Paizo, including but not limited to: the
Pathfinder Gamemastery Guide
and its
Deluxe Hardcover
, two more installments of the current Adventure Paths, and a Pocket Edition. Let's dive straight in to this edition of the PAIZO NEWS ROUNDUP!
Paizo has always been exceptional at providing optional rules systems for all its games that let a GM really fine-tune their storytelling engine (or at least finally have a response to the player that wants to harvest poisons or trophies). In recent releases, they have also been the source for industry-leading advice on how to learn, play, and run not only their games, but tabletop games in general. With that in mind, I don't think it's possible to overstate how excited I am for the
Pathfinder Gamemastery Guide
.
Do you need help with adventure design? The
Gamemastery Guide
has you covered. Does your executive dysfunction flare up any time you need to flesh out a town?
GG
, bay-bee. This thing has everything, or just about: variant (ability score?)bonus progression, variant feat progressions, magic item progressions, gestalt characters, intelligent items, cursed items, relics, chase sequences, vehicle combat, mysteries and investigations, duels, sandbox "hexploration" – and let us not forget 40 pages covering 60 different NPCs as well as rules for making and customizing your own. Long story short: get this for your GM. And if you've spilled soda on their precious vinyl wet-erase mat, maybe spring for the
Deluxe Hardcover
, with faux leather cover, metallic embossing, and a snazzy ribbon bookmark.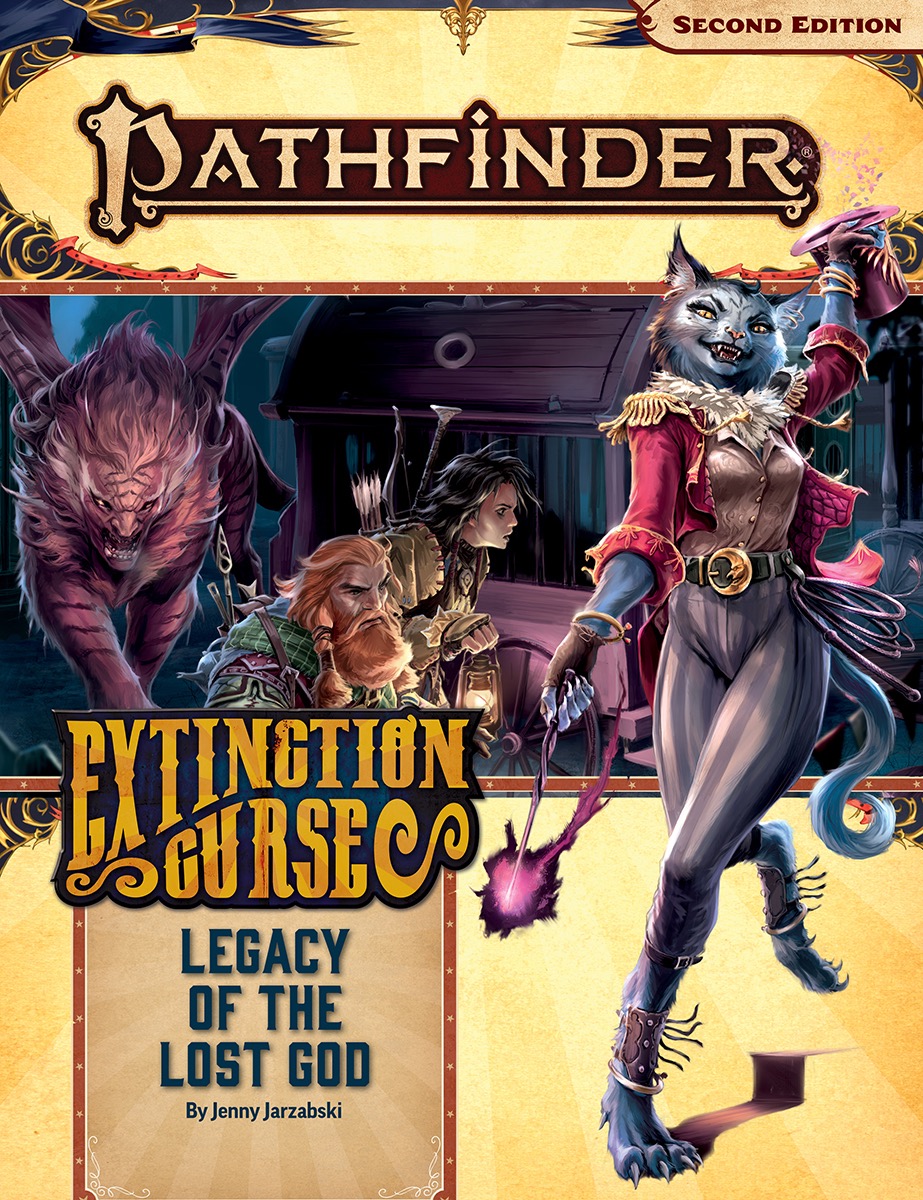 Now, let's move on to Adventure Paths! Last time, on the
Extinction Curse
… a showstopper stymied! Your heroes now move the Circus of Wayward to the city of Escadar, hoping to turn newfound skills into unmatched profits. But big cities bring big problems, in the shape of a cruel, feline rival known as Mistress Dusklight and an encroaching xulgath threat emanating from an abandoned temple of Aroden. What foul fiend aligns all of the villains to a singular purpose? Will you finally show up your hated rival? WHEN WILL PAIZO STOP TEASING US WITH PLAYABLE CAT ANCESTRIES? Find your answers, if you dare, in
Pathfinder Adventure Path #152: LEGACY OF THE LOST GOD
!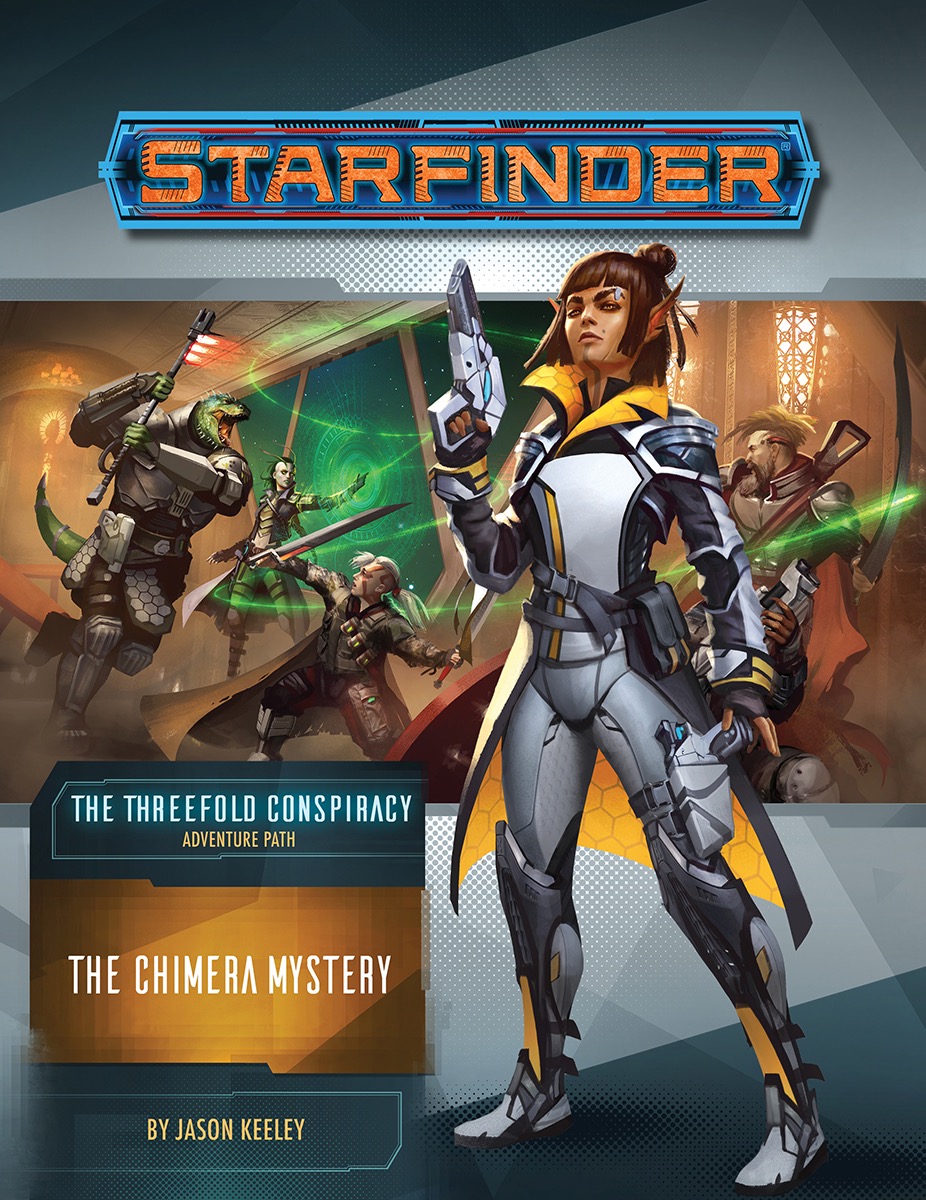 January saw the end of the
Attack of the Swarm!
Adventure Path, so perhaps what your Starfinder characters need is a nice relaxing cruise aboard a luxury space liner. Of course, since you are adventurers (or at least, soon-to-be adventurers), calamity soon ensues. First the security officer vanishes, then the engines of the space liner
Chimera
fail and can't be repaired. Each clue only leads to more mysteries as your heroes try to find the missing cop and get paid doing it. Are there more sinister forces at work? What kind of pay can a scholar offer to really make it worth your while? WILL YOUR CHARACTERS EVER ENJOY A VACATION WITHOUT SOME LIGHT MURDER? Some of these questions might be answered in
Starfinder Adventure Path #25: THE CHIMERA MYSTERY
!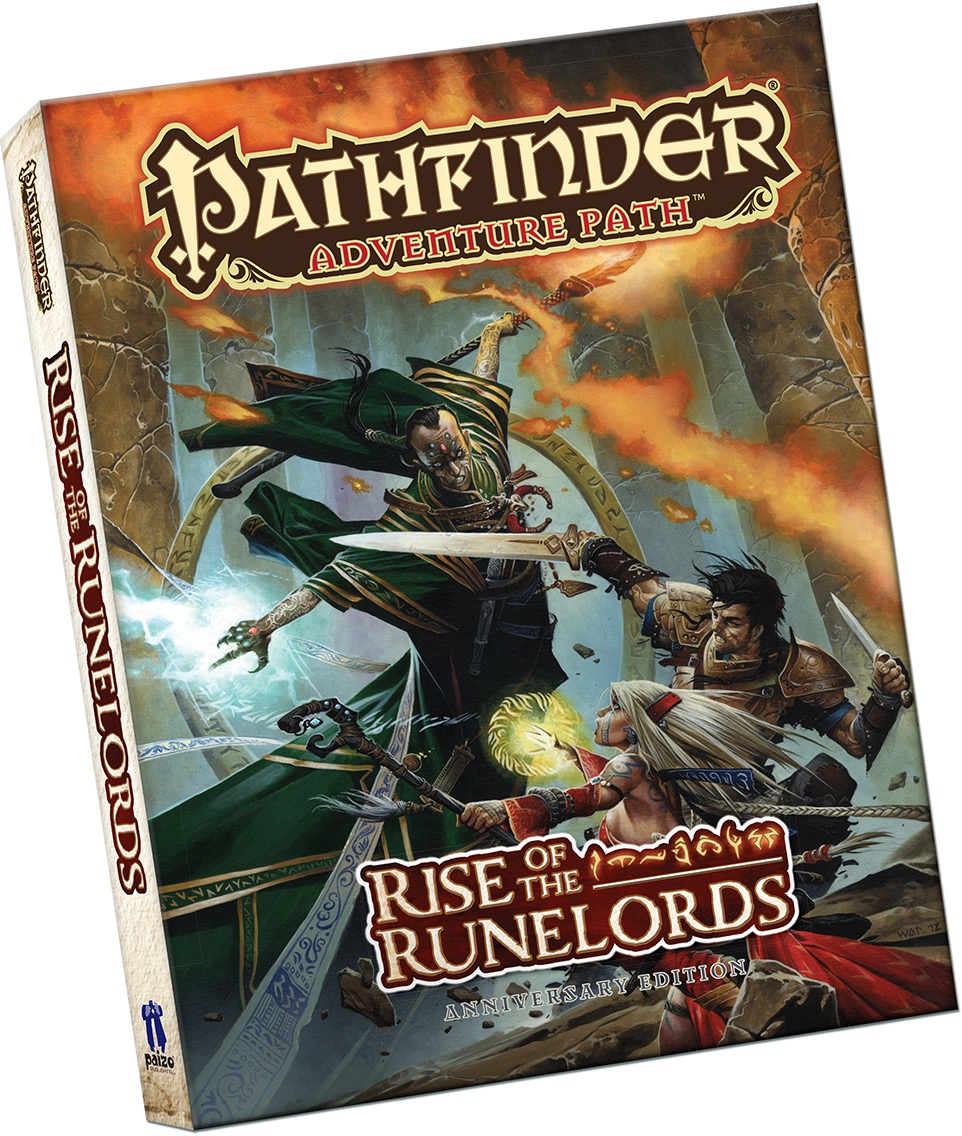 We end this edition of the PAIZO NEWS ROUNDUP with the
Rise of the Runelords Anniversary Edition Pocket Edition
(my goodness, keyword soup even in their titles now). All six chapters of the original AP bundled together, updated and expanded, with new characters, location maps, and even a new monsters! Now in a convenient pocket size.
That's it for this edition folks! Plenty more to come later, and some delightful treats to look forward to in June! Personally, I'm pretty excited for The Chimera Mystery's rules on investigations, and how they compare to the Gamemastery Guide.