Greetings, loyal clones of Alpha Complex!
We are now on the home straight for the Paranoia Perfect Edition Kickstarter, which ends this Sunday. You can dive in on the action right here:
Presenting the newest, most perfectest roleplaying game ever. Violence & dystopias are funny again.
www.kickstarter.com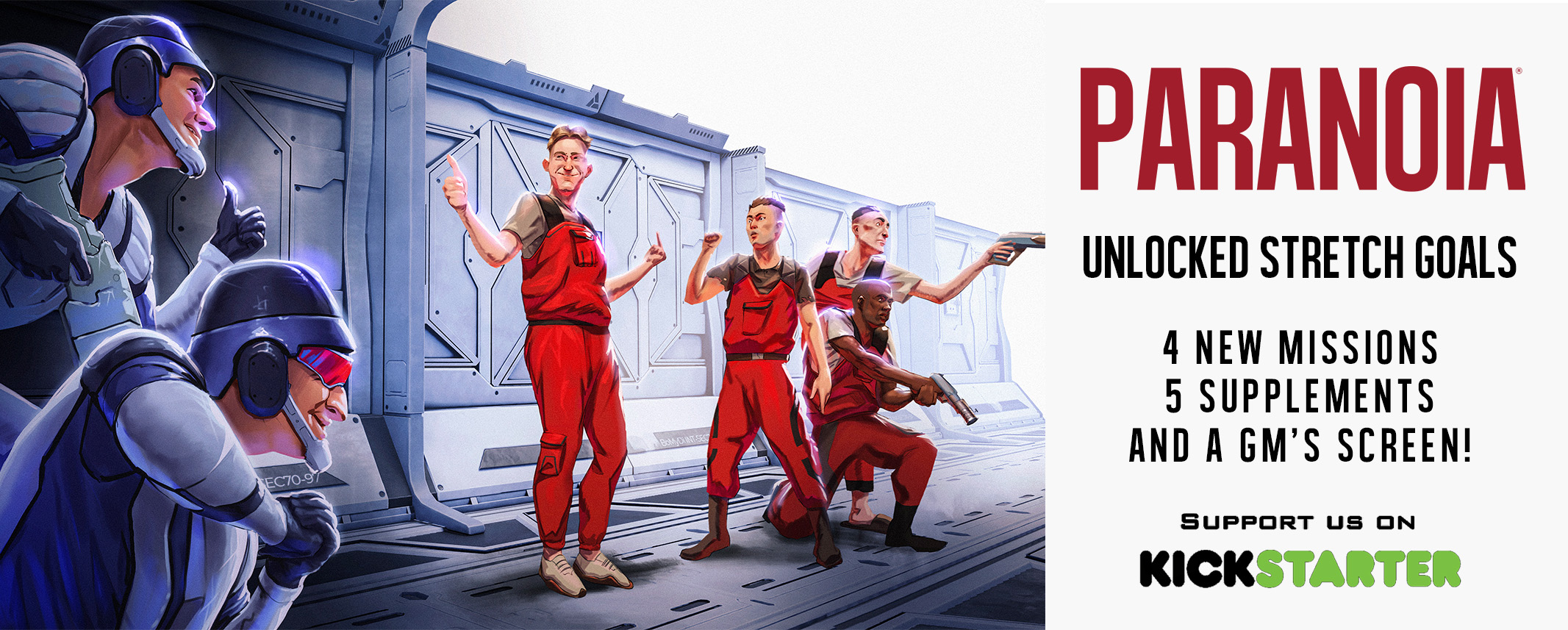 We have already unlocked several supplements and missions, giving you everything you need for a very deep dive into Alpha Complex, as well as a new GM's Screen. On top of that we have created a bonus pool for the freelance creatives working on Paranoia Perfect Edition and, fingers crossed, we will be able to increase that again.
There is a PDF primer to download from the Kickstarter site so you can check the new game out, and rumours of treasonous materials on that same page are entirely false. And should be reported.
We also have an interview with Famous Game Designer WJ MacGuffin for you to view on YouTube, where the lead designer of Paranoia Perfect Edition answers questions and explains just what makes this game so fun to play:
So, swing by and take a look. You know it is what a loyal clone would do.