Today's update about
Pathfinder 2nd Edition!
A ton of small updates covering a whole variety of topics -- critical hits, skills, spell scaling, underlying math, proficiencies and attack bonuses, and more! Dive in! All this has also been integrated into the
Pathfinder 2 Compiled Information Page
(which underwent some major reorganisation yesterday, as the sheer volume of information was starting to mount up!)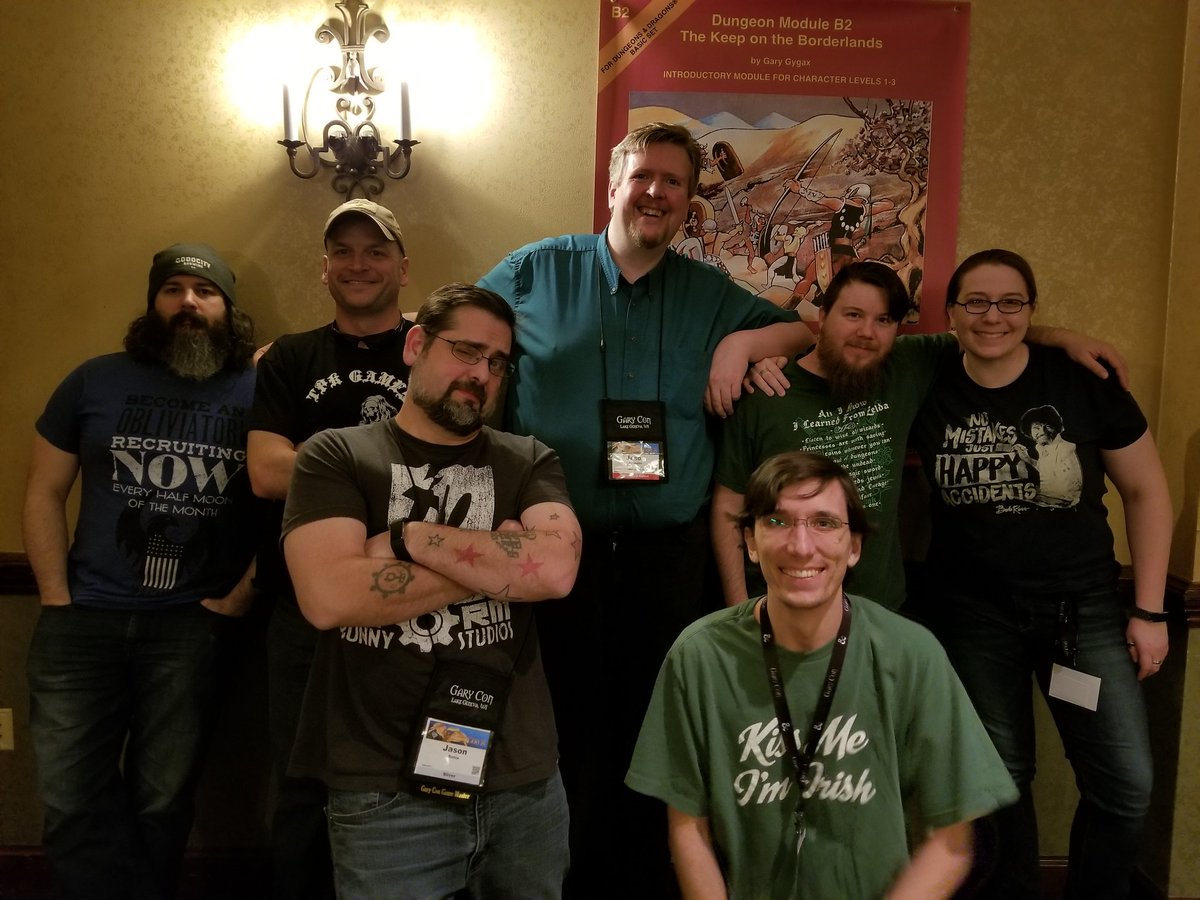 Another lucky group of people playtesting Pathfinder 2 at Gary Con
(Photo by Jason Bulmahn)
​


The playtest games at Gary Con this week, run by Jason Bulmahn, have a charity element. By donating to charity, passers-by can affect what happens at the table. Here's the list of "Charity Boons".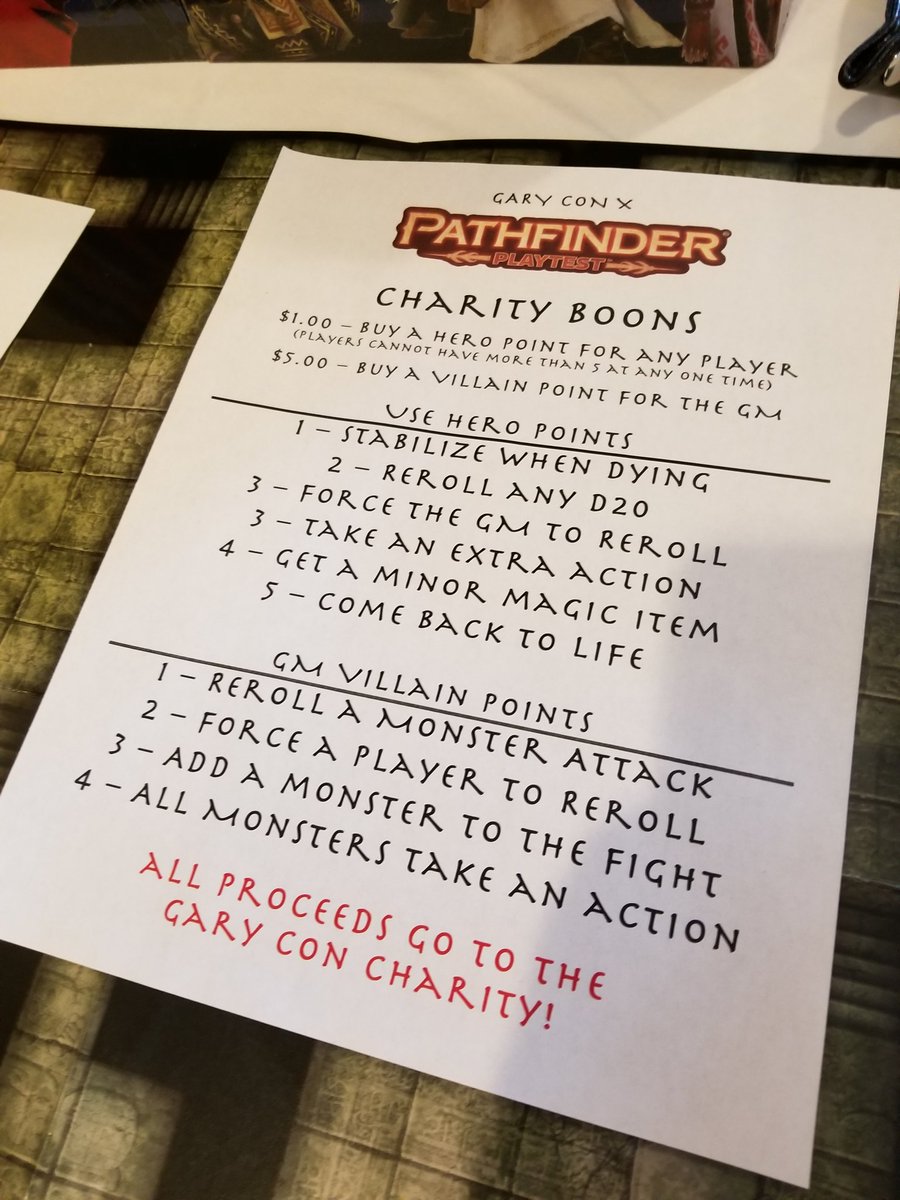 [FONT=&quot]Save[/FONT]
[FONT=&quot]Save[/FONT]
​