My group has been playing through WotBS, the 4e version, and we're having a blast!
I don't have time to post reports of each session, but something my players take pictures of our set ups. So I thought I'd share them here.
You might be able to guess where we are in the campaign!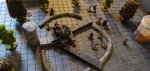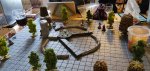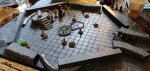 Cheers!
EDIT: Does anyone know how to limit the size of the image when uploading? These are a little too large I think.