Figment Playtest - Figment is a simple story-game mainly intended for play with or by children. As an "ultra-lite" game it reli
www.drivethrurpg.com
Figment
is a simple story-game mainly intended for play with or by children. As an "ultra-lite" game it relies only upon rock-paper-scissors to settle matters of fate and requires almost nothing in the way of preparation. The story can be your own or drawn from your favorite fairy tales, myths, bed-time stories, movies, animation, etc. You only need a Storyteller, some Players, and boundless imagination!
Just want to find out what it is all about? Download the preview and see the whole thing with some ugly red text on top.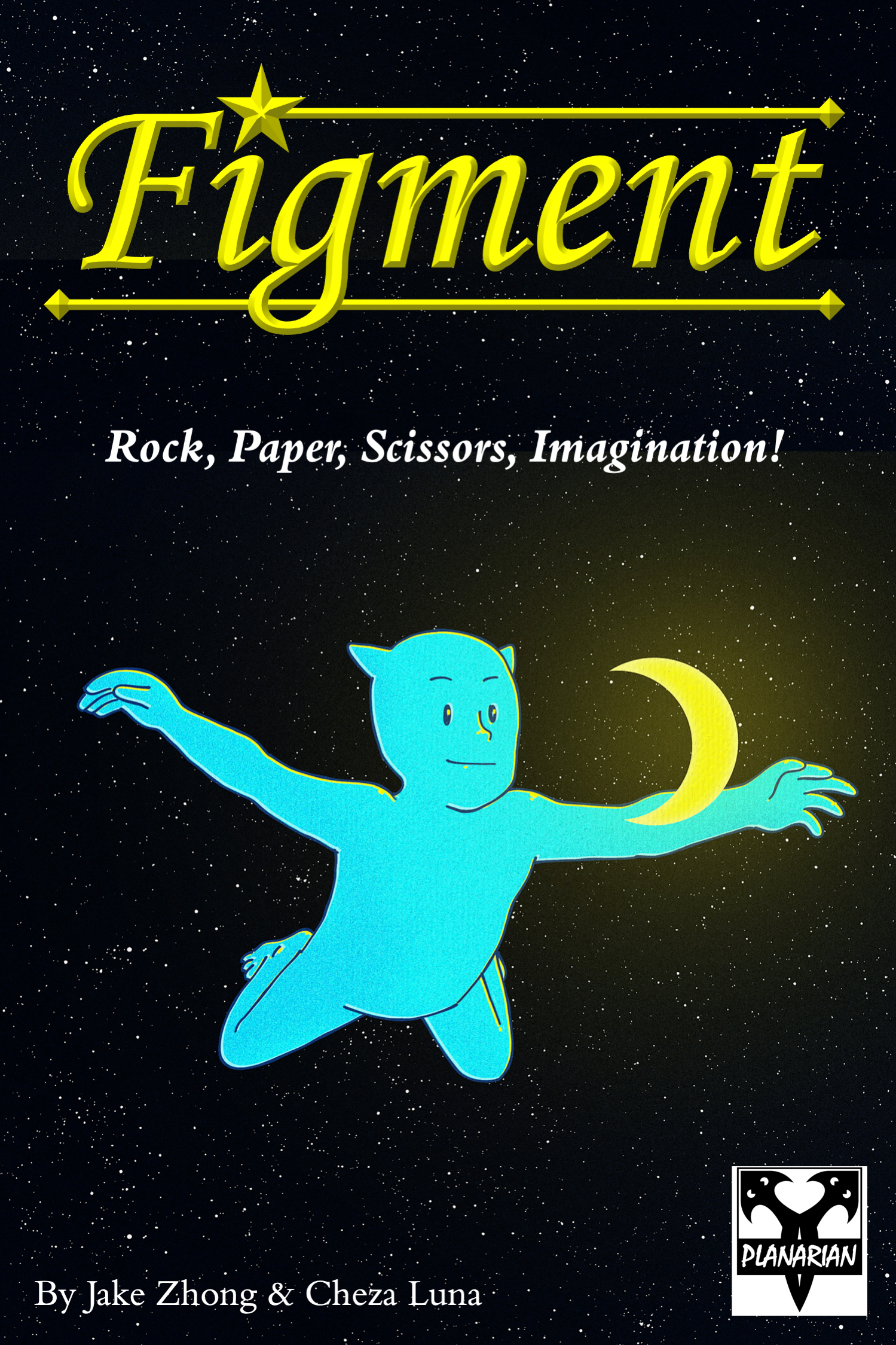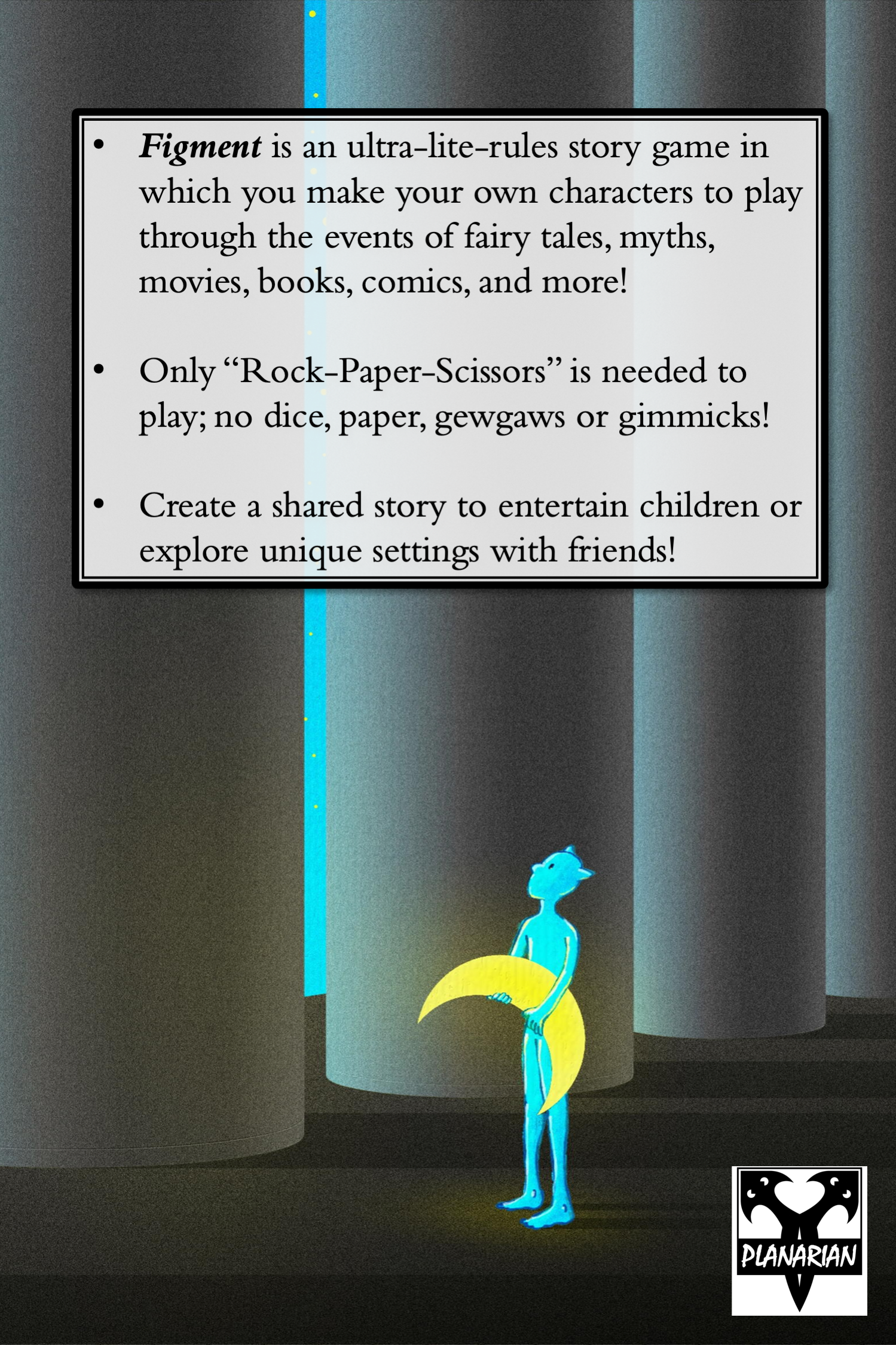 TL;DR
Rules ultra-lite, kid-friendly, no prep or props!