For a few days only you can
download the demo
for the 5E-powered
Solasta: Crown of the Magister
video game as part of the Steam Summer Festival.
The demo comes in two parts -- the character creation tool, and an adventure called
Ruins of Telema
. At the moment the two are separate, so you can't use the characters you make in the character creation tool in the adventure.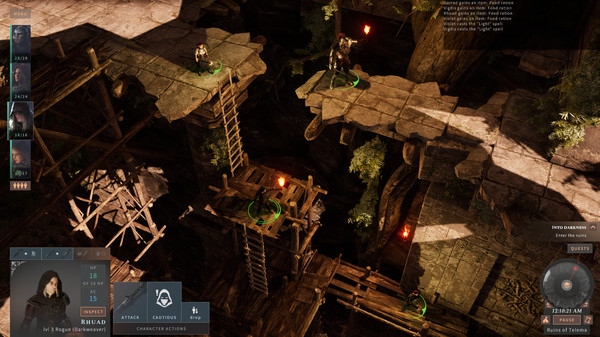 Roll for initiative, take attacks of opportunity, manage player location and the verticality of the battle field. Set yourself up for the finishing strike and possibly roll a natural 20 at that key moment of battle.

In Solasta, you take control of four heroes, each with unique skills that complement one another. Every hero expresses themselves in the adventure, making each action and dialog choice a dynamic part to the story. Players will create their heroes just as they would in a pen-and-paper game choosing their race, class, personality and rolling for their stats.

You make the choices, dice decide your destiny.
Last edited: