This week, Morrus and Peter talk about the price of RPGs. In the news, a new Dungeons & Dragons starter set on the way, Critical Role adventure Call of the Netherdeep delayed in Europe, activist hedge fund wants Wizards of the Coast spun off from Hasbro, Free RPG Day 2022 first details announced, and more! Plus a brand new sketch about the lesser-known colors of dragons.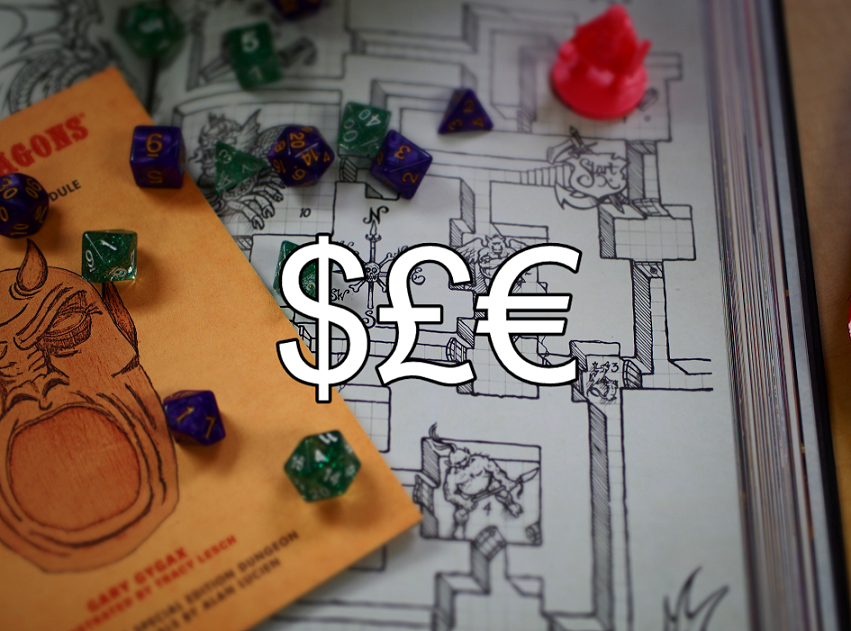 Subscribe on iTunes | Google Play | YouTube | TuneIn | Stitcher | Blubrry | Podbean | Spotify | Android
​
News
Dragons of Stormwreck Isle Starter Set
D&D 5E - Dragons of Stormwreck Isle: New D&D Starter Set Is Coming This Year
Call of the Netherdeep release delayed in Europe
D&D 5E - Call of the Netherdeep Delayed To 5th April in Europe
Adventures in ZEITGEIST for Level Up: Advanced 5e released
ZEITGEIST - Adventures in ZEITGEIST is Here!
Chaosium suspends NFT licensing deal
Chaosium Suspends NFT Plans
News Digest for the Week of February 18 (multiple stories on NFTs in tabletop gaming and RPGs, activist hedge fund wants Hasbro to spin off Wizards of the Coast, Free RPG Day 2022 announced)
News Digest for the Week of February 18
Here There Be Dragons off-Broadway musical
Dungeons & Dragons Musical Here There Be Dragons Sets World Premiere | TheaterMania
The World of Elissar
World of Elissar
Star Trek Adventures "Upsetting the Balance"
Star Trek Adventures MISSION PDF 017 Upsetting the Balance - Modiphius | Star Trek Adventures | DriveThruRPG.com
RPG Crowdfunding News
RPG Crowdfunding News – Sunken Isles, Knock!, In Other Waters: Tidebreak, and more
-------------------
The Price of RPGs
EN World post from 2014 calculating the costs of the core rulebooks for different editions from 1st Ed AD&D through 4e/Essentials and Pathfinder, adjusted for inflation
Cost of D&D Editions, then and now
-------------------
Please support us on Patreon at
http://patreon.com/morrus
Don't forget to join the Morrus' Unofficial Tabletop RPG Talk Facebook group at
https://www.facebook.com/groups/1033145023517295/
and join us on Discord at
https://discord.gg/VAuxX8M
-------------------
Hosts: Russ "Morrus" Morrissey and Peter Coffey
Editing and post-production: Darryl Mott
Theme Song: Steve Arnott
Kickstarter Game Research: Egg Embry
Kickstarter Game Theme: Lyrics by Russ Morrissey, Vocals by "drwilko", Guitar by Darryl Mott
Malach the Maleficent played by Darren Morrissey