The conventional wisdom is RPG crowdfunding campaigns are a month or two long. However, some publishers, like
Steve Jackson Games
and
Frog God Games
, have experimented with shorter campaigns dubbed "quickstarters" or "tiny print runs". Running around two weeks or less, these campaigns manage to be quick hits. But do these shorter runs impact their success?
To answer that, I reviewed a handful of the larger fantasy quickstarters. [Read: raised thousands of dollars from hundreds of backers.] They used systems that ranged from
5e
,
Pathfinder
,
Sword & Wizardry
to
The Fantasy Trip
and the
Coin and Blood
system by
Gallant Knight Games
. Then I spoke with
SJG's
Phil Reed and
FGG's
Zach Glazar, as well as
Post World Games'
Jim Pinto and Johnn Four of
RoleplayingTips.com
, about their quickstarters to get a feel for why they chose to go this route, and what the results were.
The Demonplague - A 5E Campaign With Sandbox & Hexcrawl
by
RoleplayingTips.com
(Johnn Four)
CAMPAIGN DATES
: March 3rd, 2018 to March 17th, 2018 (14 days)
RAISED
: CA$42,544 from 1,002 backers on
Kickstarter
.
CONTACT
:
RoleplayingTips.com
When asked about the strategy for his quickstarter, Johnn Four, whose
Demonplague Kickstarter
made CA$42,544 in 14 days, led with this thought. "Our two-week
Kickstarter
was a result of our marketing strategy. I want to emphasize that. We didn't choose two weeks as a tactic. We felt it was the best fit for our needs." He continued, "For some, a two-week
KS
will do great. For others, it won't. It's not any particular tactic that makes a
KS
successful. It's having a plan and then working the plan. We had existing audiences. We felt once we launched that our fans would decide to back or not. So, we did not want to hammer them with a 30- or 60-day campaign."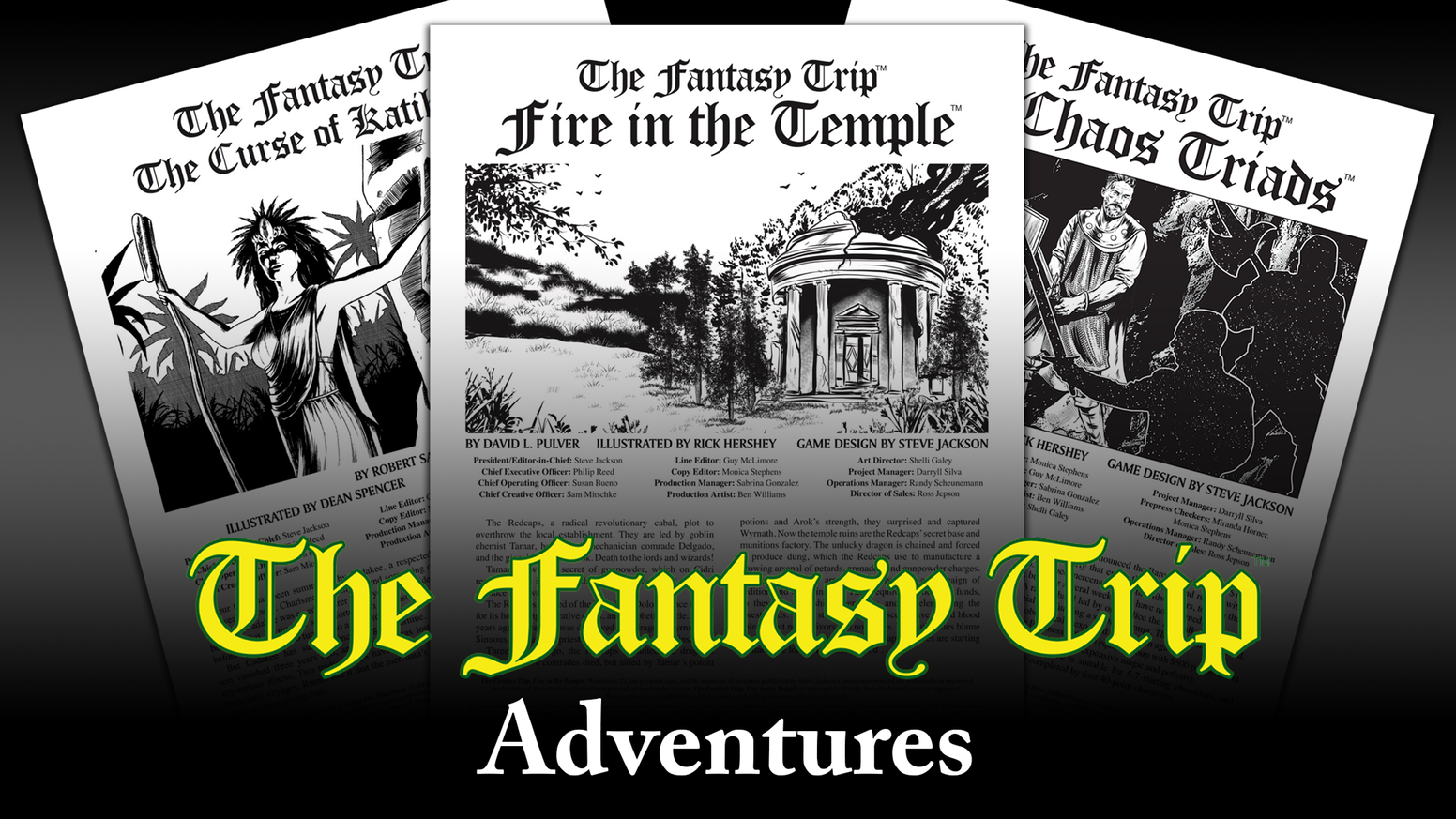 The Fantasy Trip Adventures
by
Steve Jackson Games
through
Warehouse 23
(Phil Reed)
CAMPAIGN DATES
: January 2nd, 2019 to January 14th, 2019 (12 days)
RAISED
(as of this writing): Over $29,000 from more than 800 backers on
Kickstarter
.
CONTACT
:
Steve Jackson Games
Phil Reed, CEO of
Steve Jackson Games
, whose current
Kickstarter
for
The Fantasy Trip Adventures
is maximizing every day of its quickstarter, shared the upside of a shorter run. "The largest advantage is that it allows us to wrap up the campaign quickly, which means that we're able to finalize work on the project without devoting weeks of energy into near-constant promotion. For a small project, a short campaign time is preferred because it allows us to measure demand, adjust as appropriate, and send the project to print . . . all of which means the decks are clear for another project."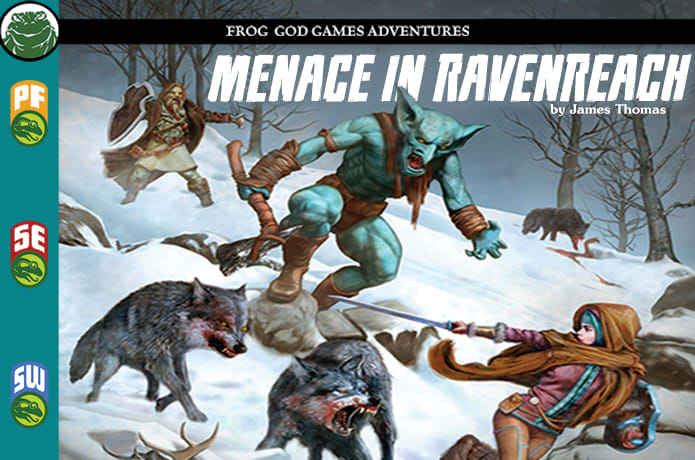 Menace in Ravenreach: An RPG Adventure Module
by
Frog God Games
(Zach Glazar)
CAMPAIGN DATES
: December 28th, 2018 to January 7th, 2019 (10 days)
RAISED
(as of this writing): Over $3,000 and more than 130 backers on
Indiegogo.
NOTE: Frog God Games
calls their "quickstarters" projects "tiny print runs" (in part because they're done on a site other than
Kickstarter
).
How Orcus Stole Christmas! A Holiday RPG Adventure
reached $6,385 from 278 backers on
Indiegogo
.
In Vino Gigantus: A Fantasy RPG Adventure
funded $5,421 from 216 backers on
Indiegogo
.
CONTACT
:
Frog God Games

Frog God Games
has several tiny print run campaigns from
How Orcus Stole Christmas!
And
In Vino Gigantus
, to their current project on
Indiegogo
,
Menace in Ravenreach
. Zach Glazar,
FGG's
COO, suggested, "A shorter timeframe allows us to offer more of our products in softcover than we otherwise could fit in our schedule. Since our
Kickstarters
have a different strategy, and usually price point, the advantage is in their remaining simple. The shortened funding timeframe is less of a problem on
Indiegogo
than on
Kickstarter
. It allows for a shorter period of active campaign management while at same time allowing for latecomers to purchase the item up to the second before I make the final order."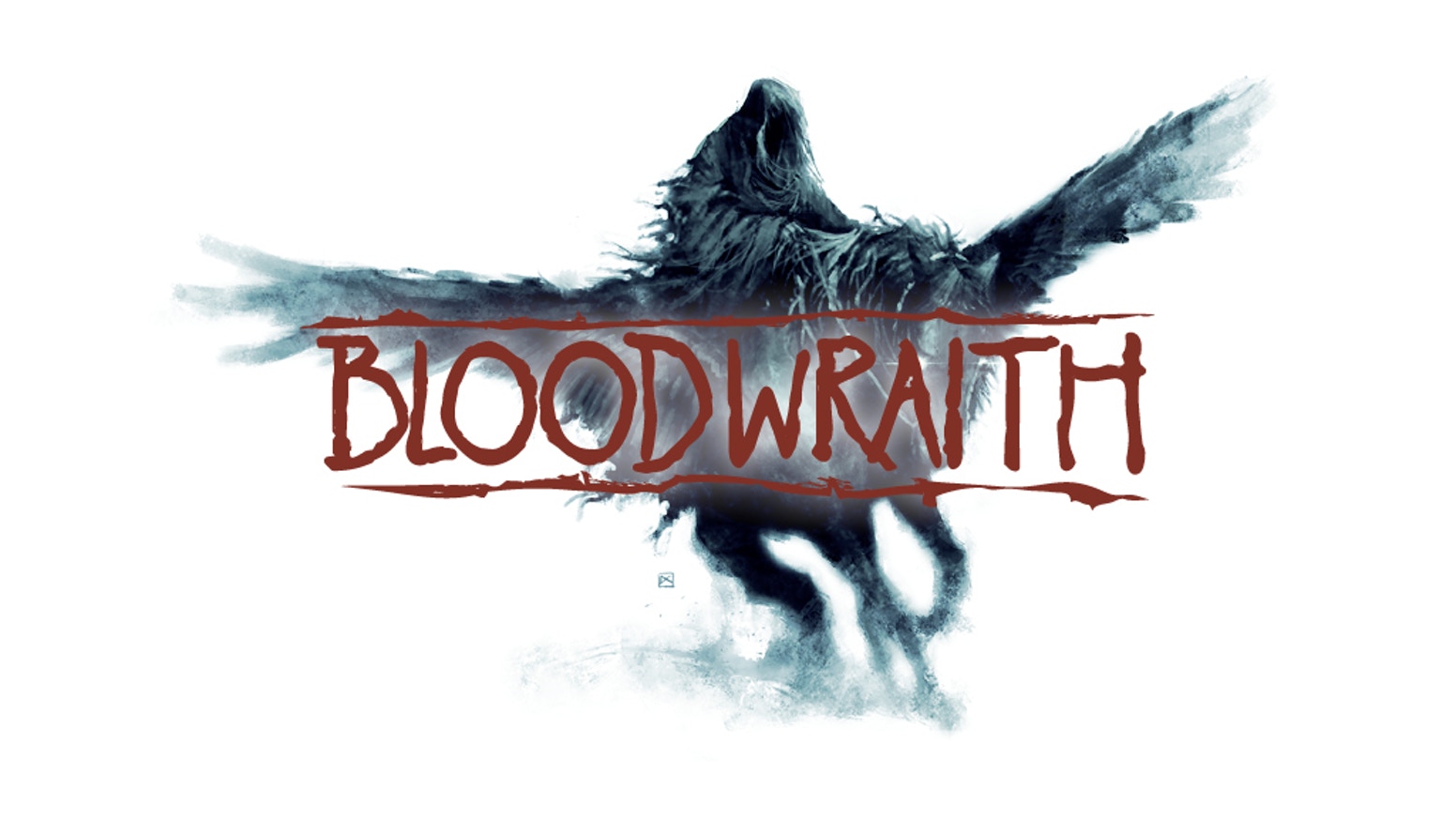 Bloodwraith: A Fantasy World of Survival and Torment
by
Post World Games
(Jim Pinto)
CAMPAIGN DATES
: September 19th, 2018 through October 4th, 2018 (15 days)
RAISED
: $13,345 from 381 backers on
Kickstarter
.
CONTACT
:
Post World Games
"I only saw positive results," said
Post World Games'
Jim Pinto about his $13,345
Bloodwraith
quickstarter. "The project roughly made what my projects usually make on
Kickstarter
. And I didn't have to spend the dreaded middle weeks twiddling my thumbs."
Sprinting to the Finish Line
When asked if he sees quickstarters as more or less successful than a longer campaign, Phil intimated, "I am not sure if more/less is the way we look at the short
Kickstarter
campaigns. It's less about success/failure and more about tight, laserbeam focus. A 10-day campaign, for example, means you're deep in the weeds for only 10-days, which frees your time. Until you manage a
Kickstarter
project, it's tough to truly comprehend just how much time an active campaign consumes from every day."
Zach sees the tiny print run, as
FGG
dub their short crowdfunding campaigns, as "very successful given our strategy and our short-term goal of offering the product in print as opposed to PDF-only they would likely be...the whole process has worked out great, I think they are probably the highest quality short (less than 48-page) RPG modules printed."
When asked if
FGG
will continue to use tiny print runs, Zach affirmed, "Yes, we certainly plan to for these type of books. We have only done adventures so far, but we will be trying some system neutral type books in the future. All the
Indiegogo
short runs have exceeded my original expectations in funding and final product release."
Jim felt that whether longer or shorter, they were "about the same" in terms of success. Regardless, he saw this as "an experiment. I'm not going to do it every time, but I will certainly entertain the idea, especially on projects with more "large audience" appeal."
"It's a viable option," Johnn wrote about continuing to run quickstarters. "But it will depend on the overall strategy, which starts with the offer/product and the fundraising goal. Work backwards from that to determine other factors, including
KS
length."
Phil suggested
SJG
would continue to utilize the quickstarter model. "Absolutely. This isn't our first short campaign, and we will continue to run one-week or two-week projects when the title is smaller and can be properly promoted in a shorter span of time."
Does a shorter funding period impact an RPG crowdfunding campaign? Based on these publishers' feedback, quickstarters/tiny print runs are a success. The shortened length does not reduce their interest in using this model when the project calls for it. To that end, Zach wanted to "add one thought. I think this trend shows a maturing of the crowdfunding strategy. It is not focused on huge payouts, but more on sustainable and business focused pre-sales, and that is a good thing for everyone."
Adding long-term perspective to this discussion, Johnn offered a few words of caution for those seeing their future in quick cash quickstarters. "Don't use
KS
as your primary revenue stream." Going further he explained his thought. "
KS
has come out and said, "We're not a cash register." It's just bad business to be heavily reliant on one income source.
KS
could shut down in 2020 and then what?"
If you like what we do here at EN World (the Forums, Columns, News, ENnies, etc) and would like to help support us to bring you MORE please consider supporting our
Patreon
. Even a single dollar helps! This article was contributed by Egg Embry as part of EN World's Columnist (ENWC) program with the article idea suggested by M.T. Black and the title suggested by Michael J Tresca. Please note that Egg is a participant in the OneBookShelf Affiliate Program, an affiliate advertising program designed to provide a means for sites to earn advertising fees by advertising and linking to DriveThruRPG.
Last edited: