Welcome to the Bundles, Freebies, and Sales News, the weekly column at EN World that helps make sure you don't miss out on big tabletop RPG bundles, charity fundraisers, and sales from around the internet.
Freebies and Pay What You Want
Note: While "Pay What You Want" downloads are available for free, please support the creators if you are able!
Roll for Combat has
a new ancestry for Pathfinder 2nd Edition and for 5e that's so ridiculous I couldn't help but include it here: Battlezoo Ancestries Meleagris
. For those who don't know their species taxonomy, that would be the
meleagris gallopavo
or the domestic turkey. Yes, turkey people.
And if the idea of turkey PCs or just the season in general has you looking to a holiday one shot,
GM Puppy Pound has you covered with Christmas themed character sheets for 5e
. The bundle also includes a set of pregens meant for their
adventure for 3rd level characters Saving Christmas: An Ornament Story for $4.99
but also ready for use in any other 3rd level adventure.
Comedy Relief Squad answers
a question that I hadn't considered before: If steampunk is an alternate late 19th century, what's going on outside the major cities of the world
?
CopperHorse
is the wild west of the steampunk world as magic dwindles in the world opening a new frontier of exploration and settlement.
For the OSR fans,
benman released B/X: Expanded Weapon Qualities, a supplement for B/X and compatible retroclones
. This expands the utility of multiple weapons adds new tactical options in combat.
And if you need somewhere to test out those new weapons,
the Cavern of the Creeping Terror from Kormar Publishing is a 3rd level OSR adventure
featuring a three-tiered dungeon with 22 caverns. The adventure includes a system-neutral bestiary, a horde of loot for greedy adventurers, and options for exploration, diplomacy, and betrayal to resolve the conflict that places a seaside village on the precipice of destruction.
Price: Pay What You Want (Suggested: $1.99)
Fans of urban fantasy will find a lot delightfully familiar with
Team3's The Fabled Few, an RPG where fables are real and living in the edges of our reality
. Use your magic, skills, and wits to outsmart, outplay, or outperform a Fable and its cronies attempting to force you to reenact the storylines from the classic fairy tales.
CRISPR Monkey Studios have a supplement from
their GeneFunk 2090 biopunk game for 5e featuring a collection of 65 genetic enhancements
. Take a peek at the core rules and setting for
GeneFunk 2090
(
core rules available here
) or just get some new character options for your science fiction 5e games (or reskin them for your fantasy games).
ForgottenAdventures has a pair of token packs to add life to your VTT games.
The first is the Table Clutter Pack 10
full of roasted meats, cheeses, fish, and more to liven up your maps' tables with a feast,
while the Vehicles Pack 3 includes
…okay, I have to address this, the description for this product calls it "a nice
sail
ection of Anchors, Capstans, Riggins, and some other interesting pieces" but I think the quality of the boat-themed tokens can overcome the terribleness of that pun.
Price: Pay What You Want (Suggested: $4.99 each)
I love post-apocalyptic games with a theme of rebuilding and I think
Steven Zych is a kindred spirit with Scrap, an original RPG
about surviving a rust-covered wasteland by salvaging whatever you can in order to survive. This full rulebook includes everything you need to play in a world where nothing goes to waste and you can scrap your weapons mid-fight to create something more powerful in order to live another day.
Price: Pay What You Want (Suggested: $5.00)
Over on Dungeonmasters Guild,
Ebba Stuart obviously had a rather Community spirit in mind with the Greenhaven Community Conjurer's College
, a school southwest of Strixhaven for the lost souls who couldn't quite make it into the larger university. This is a work-in-progress released on "It's December 10th!" complete with a map of the school, descriptions of the campus, student profiles, and an adventure generator inspired by the Dan Harmon story cycle. Merry Happy!
Price: Pay What You Want (Suggested: $0.00)
If you've looked at the Genasi but couldn't find
just the right elemental variant for the character you had in mind, Jurij Robba has Genasi Expanded
, a collection of 13 variants for the genasi including storm, entropy, vibrant, and more.
Price: Pay What You Want (Suggested: $1.70)
So you know how sometimes we get a wave of one type of product all at once during a week? This week, it happened twice. Here's a collection of the new subclasses available on DMs Guild this week, all pay-what-you-want with the suggested price in parentheses.
And then we've got so many map collections available this week as well.

Bundles and Sales
Note: I have included end dates when listed for the following sales, but please be warned that those without published end dates may end suddenly so be sure to plan purchases accordingly.
D&D Beyond is celebrating the season with an advent calendar of discounts
. Each day, a new deal unlocks including so far discounts on licensed D&D physical board games, D&D t-shirts, the
Campaign Cases
accessories line, gift boxes, the deluxe
Beadle & Grimm's
boxed sets, digital copies of
Dungeon Masters Guide
and
Spelljammer
, and more to come. But the biggest is the one from Day One: A free copy of the
Monstrous Compendium Volume Two: Dragonlance Monsters
.
Price: From 10% to 25% off plus the free Dragonlance book
Luna Publishing released
the Holiday Horrors Bundle on DriveThruRPG featuring a collection of adventures
ranging from 3rd level all the way up to 16th level all with some sort of wintery theme. The bundle also includes a collection of cards and maps ready for use on your VTT or printed and cut out to make running the adventures easier.
Also from Luna Publishing is
the First Foray Bundle, which collects five 1st level adventures ready to help introduce new players to 5e
. This bundle also includes a handy card and map collection making it all the easier to run these introductory adventures.
Knowledge of the Christmas villain Krampus has become more common recently, and of course that means he's showing up more in roleplaying games. Heroic Maps is ready to help
with a bundle collection the adventure TAKEN by the Krampus along with their map collection The Krampus Lair
ready for your adventuring party to ensure the Christmas troll doesn't overstep his role in punishing naughty children
.
If you've ever looked at 5e and thought the world was a bit too technologically advanced?
The Stone-Age Player Character Race bundle is for you
with a collection of playable ancestries for 5e from before the era of recorded history.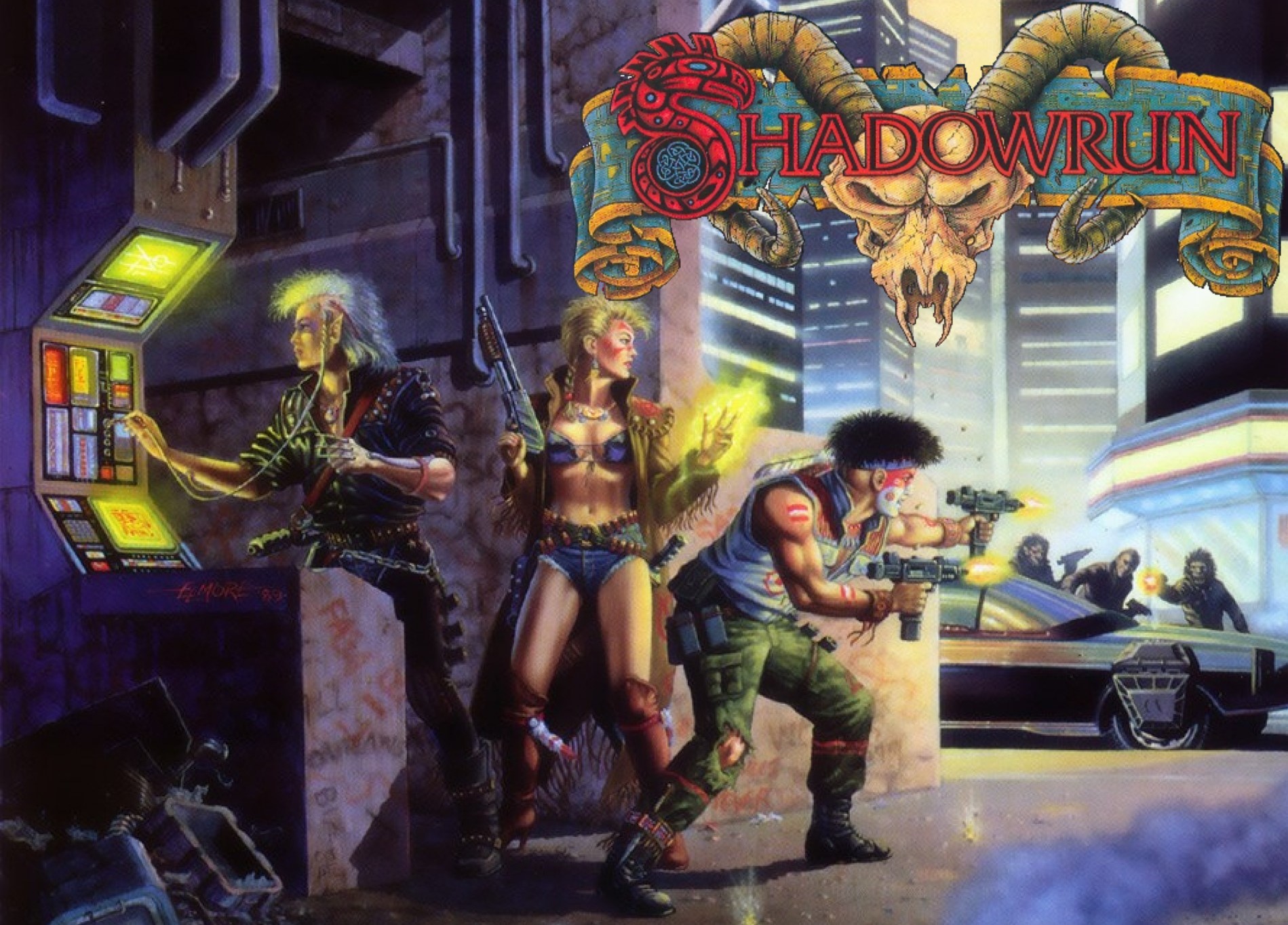 Charity Bundles and Sales
If you've been left behind on
the Blades in the Dark train, Bundle of Holding is here with a bundle of Forged in the Dark books
. The core collection includes
Blades in the Dark
core rulebook, the solo play variant
Alone in the Dark
, and the
Duskwall Heist Deck
and
Doskvol Street Maps
accessories, while the add-on gives more setting options including
Band of Blades, Scum and Villainy, Hack the Planet, A Fistful of Darkness,
and
Glow in the Dark
.
Price: $12.95 (71% off) with variable cost Level-Up option
End Date: December 27, 2022
Charity: Diana Jones Award Emerging Designer Program (10%)
If you want a
Forged in the Dark
game that comes highly recommended,
Grant Howitt and Chris Taylor have a pair of bundles for their Spire RPG and setting
. The Starter Collection features the core rulebook
Spire: The City Must Fall
detailing the mile-high fantasy-punk dark elf city of The Spire along with the
Strata
sourcebook and three campaign frames. The Bonus Collection adds on six more titles to expand the world along with an mp3 soundtrack collection to set the mood for your games.
Price: $12.95 (71% off) with variable cost Level-Up option
End Date: December 27, 2022
Charity: Diana Jones Award Emerging Designer Program (10%)
There's also the the Heart Bundle featuring the Heart: The City Beneath spinoff of The Spire that works as an expansion or as its own game
. This stand-alone game takes place in the undercity and dungeons beneath the Spire and sends players into the outlawed cathedrals, predatory buildings, and twisted night forests that lurk under the city. The bundle includes everything you need to play including the
Heart: The City Beneath
core rules and four supplements to expand your game.
Price: $16.95 (72% off)
End Date: December 27, 2022
Charity: Diana Jones Award Emerging Designer Program (10%)
R. Talsorian Games and Humble Bundle
have The Witcher RPG and More Bundle, and the "and More" title does a disservice to the amazing Castle Falkenstein
. I assume
The Witcher
needs no introduction in 2022 as the bundle includes at the top-tier the core rulebook and the supplements
A Book of Tales, A Witcher's Journal, A Tome of Chaos,
and
Lords & Lands
. However, this bundle also includes the masterpiece
Castle Falkenstein
combining fantasy elements, Victorian aesthetics, and ingenious industrial technology into a game that was steampunk almost before the term "steampunk" even existed.
Price: $1/$10/$18 (90% off at top tier)
End Date: December 24, 2022
Charity: Starlight Children's Foundation (user-defined, default 5%)
Okay…those who follow me on social media have already heard me talking about this bundle from Bundle of Holding,
but Shadowrun 1e-2e Mega Bundle is literally where I started in tabletop roleplaying
. I owned every one of these books and read and re-read them so many times that they almost fell apart (and actually did in the case of my
Shadowrun 2nd Edition Core Rulebook
). To me, the books included in this bundle are still the gold standard in game writing and worldbuilding for a roleplaying game setting. The bundle includes not just the core rulebooks and the supporting sourcebooks for
Shadowrun 1st Edition
but also classics like
Universal Brotherhood, Harlequin, Corporate Shadowfiles, Shadowbeat
, and more. The add-on expands the collection into
Shadowrun 2nd Edition
with all the core books plus sourcebooks still useful in
Shadowrun
to this day for history and worldbuilding such as
Aztlan, Tir Tairngire, Portfolio of a Dragon: Dunkelzahn's Secrets, Threats,
and a lot more. And seriously, if anyone has any questions about any of the books in this bundle, feel free to ask me in the comments
or on social media
because I am always ready to talk about some of my favorite game books ever published and have read every one of these cover-to-cover multiple times.
Price: $19.95 (80% off) with variable-cost Level-Up option
End Date: December 22, 2022
Charity: Diana Jones Award Emerging Designer Program (10%)
Not only did I get to talk about
Shadowrun
earlier, but
Humble Bundle has extended their Introduction BattleTech bundle for another two weeks
! It really is a special holiday! This bundle features everything you need to play the tabletop wargame
BattleTech
along with its faster-play variant
BattleTech Alpha Strike
along with a library of lore sourcebooks invaluable to anyone playing the roleplaying game versions
BattleTech: A Time of War
or
MechWarrior: Destiny
. Not only that, but the top-tier pledge level includes the physical
BattleTech Beginner Box
with two plastic minis, cardboard tokens for other 'Mechs and vehicles, a map, pilot cards, reusable record sheets, and more to jump right into the fight.
Price: $1/$10/$18/$30 (91% off at top tier)
End Date: December 17, 2022
Charity: Navy-Marine Corps Relief Society (user-defined, default 5%)
That's all for this week! If you know of any bundles or sales starting soon, please
contact me on the EN World Discord
,
tag me on Mastodon
, or
send me a message here on EN World
.
Discount percentages have been rounded to the nearest whole number and are based on the standard retail price provided by the site. Note: Links to Amazon, Humble Store, Humble Bundle, Fantasy Grounds, and/or DriveThruRPG may contain affiliate links with the proceeds going to the author of this column.
Last edited: