A pirate companion for
Traveller
The Pirates of Drinax
waits for freebooters, dungeon pets are looking for a home for a variety of fantasy systems, and
Harn
gets more detailed locations. The week rounds out with a handful of unique RPGs for mind bending, solo, and/or diceless roleplaying.
PLEASE NOTE: Print News
covers new RPG releases and some classics and sales available from online retailers. It does not cover products that are only available to customers through kickstarter, directly from a publisher website, or as print on demand.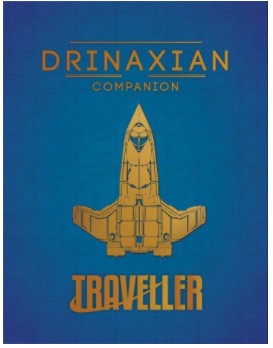 Drinaxian Companion by Mongoose Publishing
SYSTEM: Traveller The Pirates of Drinax
PRODUCT TYPE: hardcover supplement
RETAIL PRICE: $49.99
DESCRIPTION: This expansion presents additional rules and adventure possibilities, along with a useful summary of The Pirates of Drinax campaign and locations and patrons featured from the campaign. New aspects of the Trojan Reach sector are explored with Central Supply Catalogue and High Guard additions that cover the Sindalian Empire, base building, and new starships such as the Rorix Command Vessel and Cestion Strike Boat. Also includes the ECITS modular system that permits the quick and easy customization of a standard vessel to accommodate a massive range of functions. Also covers a complete Assets and Factions system (allowing the Travellers to build a network of havens and supporting organizations across the sector) and includes an introductory adventure called First Prize.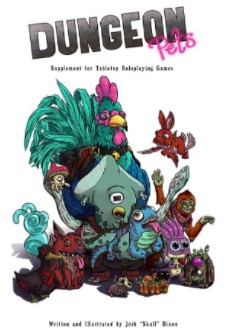 Dungeon Pets by Skull Dixon
SYSTEM: system neutral
PRODUCT TYPE: softcover supplement
RETAIL PRICE: $12
DESCRIPTION: An RPG zine containing 23 unique Dungeon Pets, rules to include Dungeon Pets into any game system, examples of Dungeon Pets converted over to various game systems, and an optional pet health system. Each pet comes with some basic stats, a full description, and a listing of various traits such as abilities, habits, and ecology.
City of Azadmere | Fur Road | Habe Keep | Namadees Abby by Columbia Games
SYSTEM: HarnWorld HarnMaster
PRODUCT TYPE: setting supplements
RETAIL PRICE: $29.99/$9.99/$11.99/$11.99
DESCRIPTION: A city of dwarves, the City of Azadmere is the third-oldest continuously inhabited settlement on Harn, surpassed only by the Sindarin (elf) towns of Elshavel and Ulfshafen. The city is home to most of Harn's dwarves, called Khuzdul. Food is found in Lake Arain and the mountains surrounding it. The surrounding Korkin Mountains also contain rich deposits of gemstones, gold, silver, iron, and other metals and minerals. Seeing that the humans had a tradition of agriculture and fishing, activities the Khuzdul disliked, the King of Azadmere allowed a few clans to settle along the shores of Lake Arain. An Outer City gradually formed outside the mountain. The Fur Road article covers the history and economic importance of the route, describes a typical caravan's daily routine and what travelers can expect on each segment of the trip, and provides descriptions of some interesting people that PCs may encounter. Habe Keep is the principal human settlement of the Kingdom of Azadmere and the seat of the Baron of Habe, whose lands provide much of Azadmere's food. Few foreigners are permitted to travel beyond Habe to Azadmere City. Covers the settlement's history, government, religion, economics, and military forces. It includes color GM and player maps of the settlement, brief descriptions of many local craftsmen and other locations, and color floor plans of the baron's keep and the town inn. Namadees Abby is held by the Order of the Spear of Shattered Sorrow, and is the heart of the Laranian Church's economic and educational activities in Chybisa. Abbot Jyka Misral and his like-minded followers are a thorn in the side of Chybisa's King Verlid VII, who they consider an apostate. Includes descriptions of the abbey's history, government, religion, and economics. It includes color GM and player maps of the settlement, brief descriptions of many local craftsmen and other locations, and color floor plans of the abbey complex.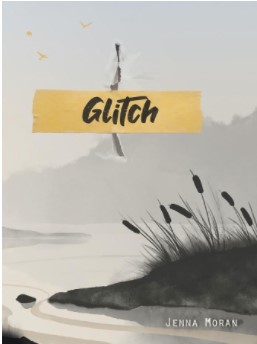 Glitch - A Story of the Not by Jenna K Moran
SYSTEM: unique diceless system
PRODUCT TYPE: hardcover core rulebook
RETAIL PRICE: $75
DESCRIPTION: Takes thought experiments and goofy arguments and self-expression on the core of one's meaning and identity and blends them with the banter, conflict, exploration, and (in this case) mystery solving that you'll find in a tabletop RPG. Players control two "spotlights" per "chapter" of the game, allowing them to direct the group's attention; they earn experience points through the use of those spotlights and through the specific activities tied to their "quests." The setting of Glitch is an urban fantasy version of Earth ... found upon a tree of worlds, which is set inside a cup of flame, in an endless, lightless nowhere-land, a troubled sea of nothingness that goes by the name of Ninuan.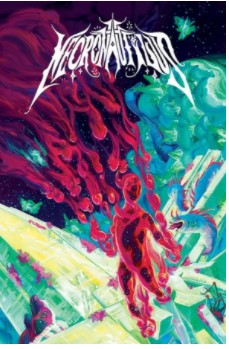 Necronautilus
by
World Champ Game Company
SYSTEM: unique 2d6 roll under
PRODUCT TYPE: hardcover core rulebook
RETAIL PRICE: $30
DESCRIPTION: PCs act as souls bound to clouds of noxious gas called Death Agents, exploring a universe outside of time consisting of planets full of creatures that ended up there when they died. While using their Words of Power to act on behalf of the blind god Death and maintain order in a post-death galaxy, the PCs' powers will grow and splinter while they explore the corporeal life they left behind. The book is a half-letter sized 80 page hardcover with black & white artful interior. Logo on cover features metallic silver foil. First edition printing of 1500.
The Crushing Dark by Ember + Ash
SYSTEM: Wretched and Alone
PRODUCT TYPE: softcover solo core rulebook
RETAIL PRICE: $15
DESCRIPTION: You explore the crushing depths of the sea on a voyage of scientific discovery and dread. As your claustrophobic bathysphere descends into the dark, you record your observations and thoughts as you encounter stunning sights, strange vistas, and come face to face with your own sense of mortality and purpose. You will find out what awaits down there in the dark. And you'll discover how much darkness you bring with you, dangling in the deep, at the end of your rope.
Uncanny- A Sleepaway Expansion
SYSTEM: Sleepaway
PRODUCT TYPE: supplement
RETAIL PRICE: $20
DESCRIPTION: This supplement focuses on the Strangeness, the mysterious forces of uncertain intention that exist at the edge of the camp. It includes: character sheets (the Destined, the Old Pine, the Heron, the Moth Maiden, and the Cataract Squire), setting elements (the Hellbender Queen, the Hitchhiker, Lord Storming, the Paper-Skin Hares, the Roaming Fen), and rules and advice for creating strangeness and incorporating the strangeness into one shots or shorter games.