If you would like to give something to the Black Lives Matter movement, there are some great RPG-related options!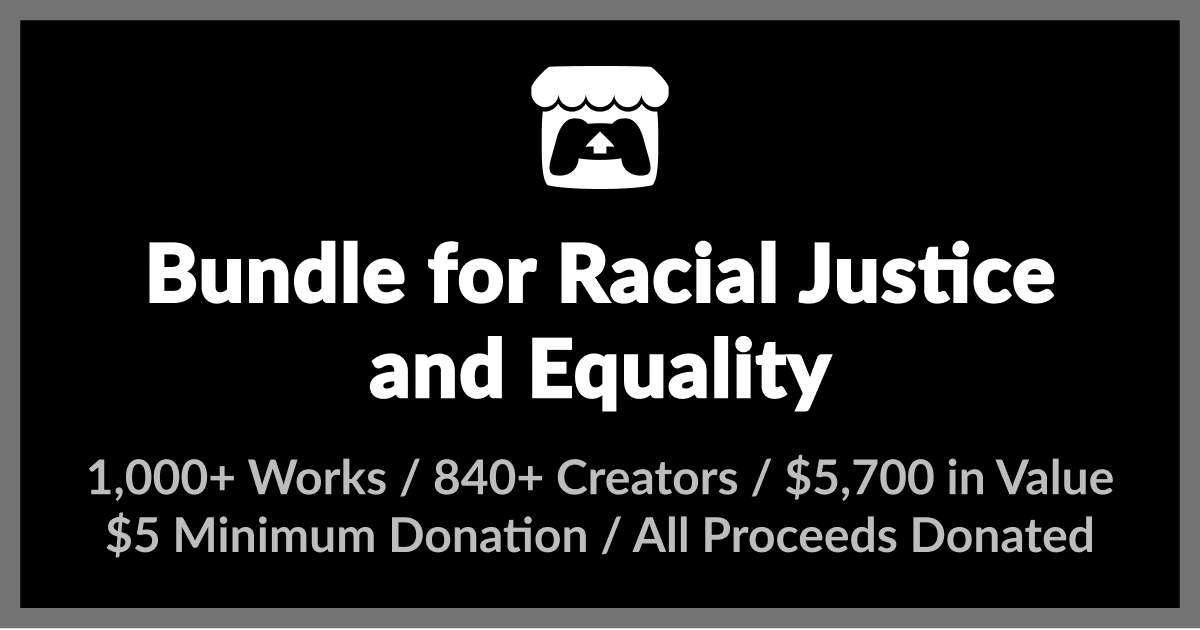 DMs Guild has a Black Lives Matter spotlight. You can buy D&D material from people of color. There are 11 items in the spotlight, including a couple of bundles. One of them, a Black Lives Matter bundle, has nearly 30 D&D supplements heavily discounted.
DriveThruRPG (DMs Guild's sister site) has a spotlight page too. This includes some awesome products like the Cyberpunk Red Jumpstart Kit, and a bunch of bundles which include Rocket Age and Shadows Over Sol.
Itchio's MASSIVE bundle has raised nearly $5M so far, and contains over 1,000 products for just $5! They're not all tabletop RPGs, but there's a whole bunch in there including Lancer, a mech pilot RPG I've been meaning to pick up for ages!
As a side note, as I've said elsewhere on EN World, if you feel the burning need to declare that hearing about the suffering of others infringes on your gaming pleasure in some way, or that fundraisers for charity are somehow bothering you, I'd suggest you find somewhere else to say it. It's not welcome here.