Hey all!
Rounding off the Halloween Collection we have the Scarecrow playable race!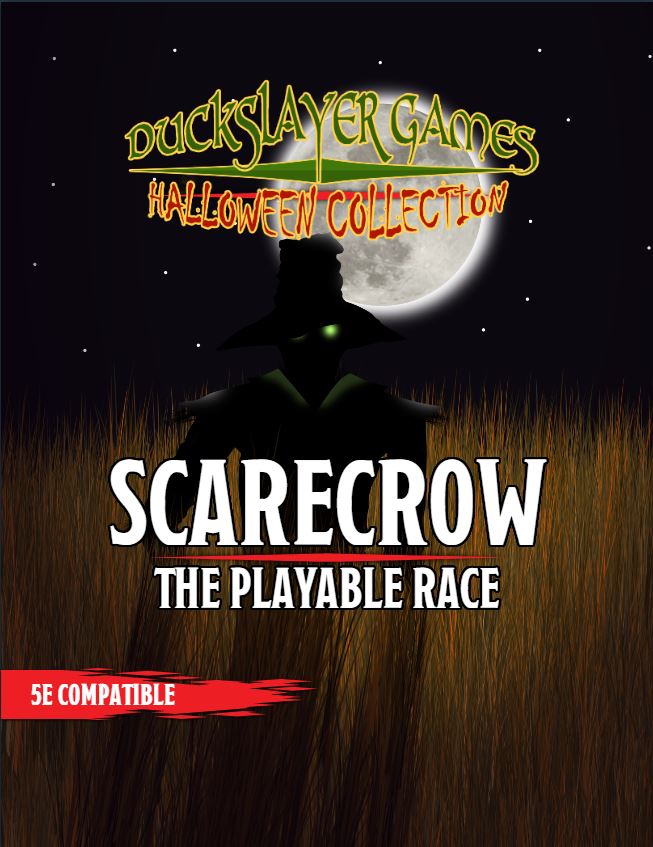 As a Scarecrow, you were built with a purpose - to protect the defenceless and scare away the evil. With this playable race, you can take control of the story of one of these constructs, using one of three sub-races - the Scrumper-Scarer, the Wolfchaser, and the Sentry - to protect your party, and rain fear upon your enemies!
The Scarecrow is the last in the Halloween Race collection for this year from Duckslayer Games!
Find it on DrivethruRPG Here!