Well, that was fun
Staff member
This is a timeline of SolSpace, the setting in which The Spartan Gambit takes place. The Kickstarter launches on March 3rd. Use the link below to sign up to be notified when it launches - it will be a very short one-week Quickstarter, so don't miss it!
It's Die Hard... on a starship! Can the PCs end the Spartan siege of the USF Copernicus? Plus full deck plans of an entire starship!
www.kickstarter.com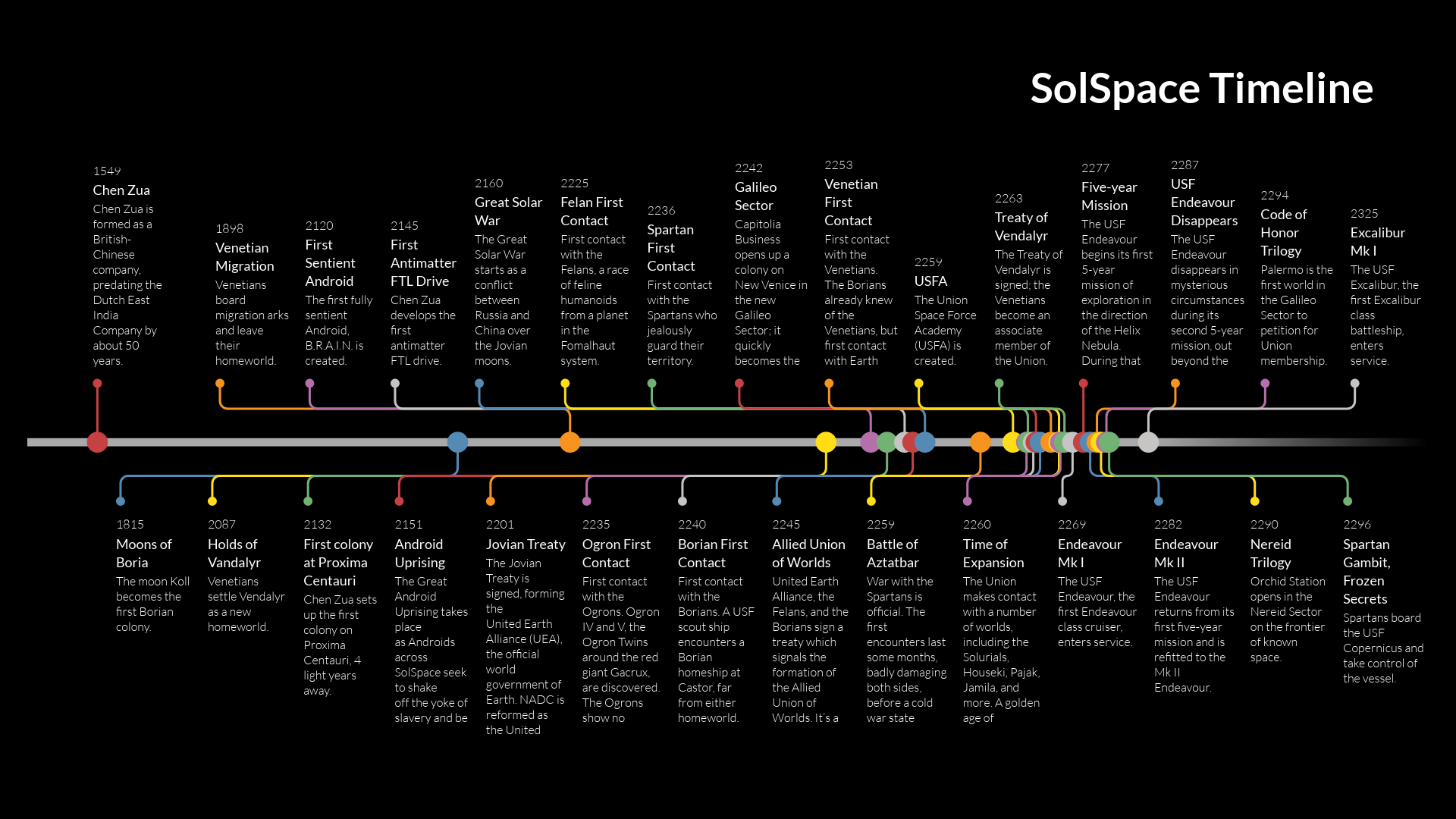 SolSpace is set in an age of galactic exploration as the Allied Union of Worlds uncovers new worlds and new alien cultures, fielding mighty exploration vessels such as the USF Copernicus.
www.woinrpg.com
Last edited: