Classic "Starter Traveller" is
currently free at DriveThruRPG
. This is an introductory version of the original "die in chargen" Traveller. Tech is as noted "1970's" style -- creator Marc Miller mentioned in conversation that imagining future technology was one of the harder things to do. Traveller is fairly gritty sci-fi like from the movies Alien or Outland.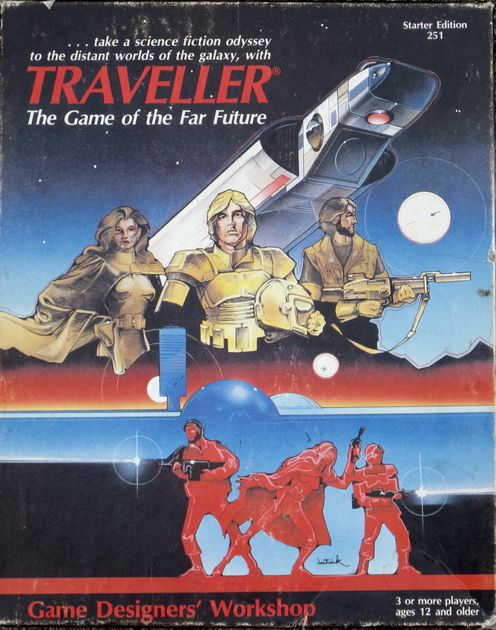 This product becomes free periodically, so grab it now, as it may not be free later.
The download contains a core rulebook, a set of charts, and a book of adventures, making three separate PDFs.
You can see character generation here with this
character generator
I prefer to do character creation by hand, because it's a fun mini-game, but the above generator is also neat to see what characters pop up.
There is also a
Consolidated CT Errata PDF
by Don McKinney floating around that is good to have.
Last edited by a moderator: