Stillfleet
is a genre-vaporizing work of science fiction that you can hack apart and make your own. It is an acid-trip of a good time, built on a foundation of political tension between the Worshipful Company of Stillfleeters (the Co.) and its medieval market-worlds, as well as many advanced aliens and extradimensional entities with obscure agendas… All while being rules-light and bursting with customization options.
This Kickstarter campaign
, starting on August 1st and going for 30 days, aims to fund the production of Stillfleet's long-awaited Core Rulebook. Here are its main features:
An original rules system that takes only minutes to learn and ratchets up the drama.

Your base scores—combat, movement, reason, will, and charm—are different sizes of dice, from a d4 to a d12. You roll them against someone else, or to beat 6.
Your main resource is grit, which you can burn to boost specific rolls.

10 classes of Co. voidminers.
22 playable sapient species.
Hundreds of powers including nanotech "blooder" powers and deeply Weird hell science powers.
An entire chapter full of strange archaetech (weapons, cooking utensils, nanotech body modifications…)
Settings on major and minor provinces as well as the floating hulks of dead spaceshi.
20 full encounters with dangerous aliens.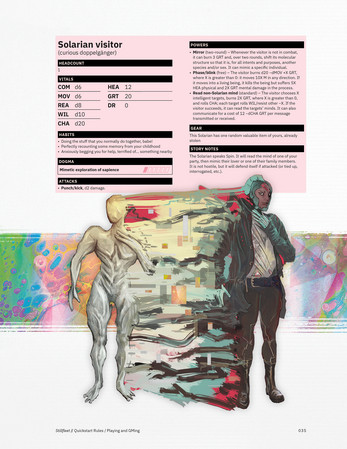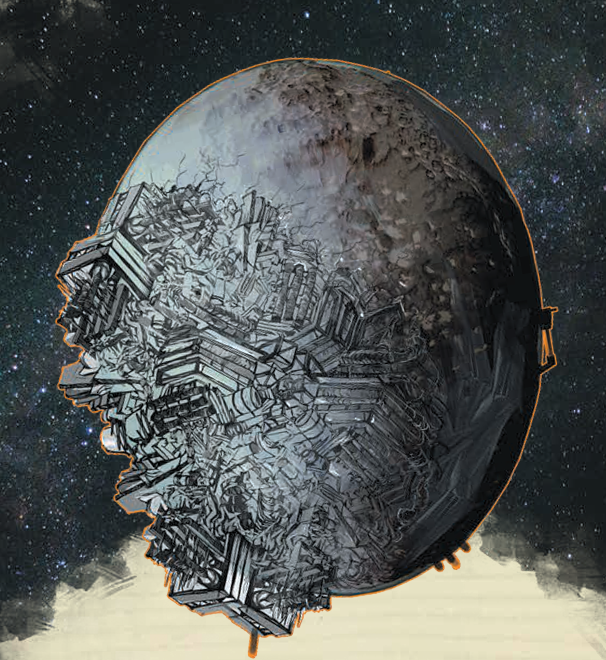 Stillfleet, much like Supergiant's Hades roguelike video game, has years of open-access playtesting by a dedicated community, many of them
Patreon supporters
. Notably, part of this playtesting process came from a year-long series on the popular actual play podcast
Fun City
. The core team bringing this game to life is:
Wrapping up: Anyone can get the free quickstart version of Stillfleet on
itch.io
and
Drive-Thru RPG
(now available in
Brazilian Portuguese
, too) alongside paid products