This thread is inspired by the prior threads on the iconic monsters, best cannon fodder, and so on. We all have favorite artists, so this one is going to be very hard because I know I can't pick just one. That's what this thread is for!
This survivor pool will only include some of the most iconic COVER artists TSR/WotC has used in the past. Interior artists are out of scope to narrow down the selections to a manageable figure.
IMPORTANT NOTE- DOWNVOTES ARE 2 IN THIS THREAD.
REPEAT- DOWNVOTES ARE TWO IN THIS THREAD.
Each item starts with 20 points and you vote for one item you like which gets 1 point and an item you dislike which loses 2 points. It is intentional that a negative vote is worth more than a positive vote- first, because we don't want to be here all year. Second, because.
Upvotes are in green, downvotes are in in red (unless you are on your phone, and are unable to, in which case please indicate your votes some other way). Copy and paste the previous posters vote and change the numbers. You may vote once per day. This is an honor system, and we are all honorable gamers; please do not abuse it. If this means you vote once at night one day, and once the next morning - that's fine, but don't vote again until the following day.
This is purely a popularity contest and you do not have to explain an upvote or downvote, but feel free to- explanations are where the fun is! When downvotes reach 0 the item is eliminated (FATALITY!). Finally, if an item has one vote left, then you have to make the choice to use all of your downvotes to eliminate it; there is no vote splitting. In addition, you must split your vote- you can't upvote and downvote the same item (no "see" votes). And you have to use BOTH YOUR UPVOTE AND DOWNVOTE if you vote.
Some important points that you must read before voting-
1. This is a pure popularity contest, and is meant to be fun. You can cast your votes for whatever reason you want. Spite, irrational love/hate, strategic voting, and voting just because you love Easley in more than a platonic way is totally fine! This vote does not affect anything in real life, and the winner probably won't give a congratulations speech because of your vote. You can comment for the reasons for your vote, or not- up to you! But this is for enjoyment only.
For this poll, because of the nature, I am including an image of an example of their work to jog memories. So with no further ado..
Daniel Horne--20
Keith Parkinson--20
Jeff Easley--20
Larry Elmore--20
Clyde Caldwell--20
Erol Otus--20
Wayne Reynolds--20
Todd Lockwood--20
Tyler Jacobson--20
David Trampier--20 (based on cover work only in this thread)
Emmanuel--20
Horne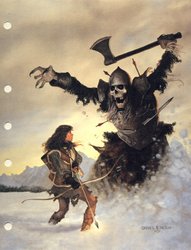 Parkinson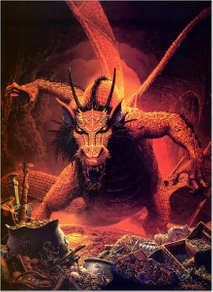 Easley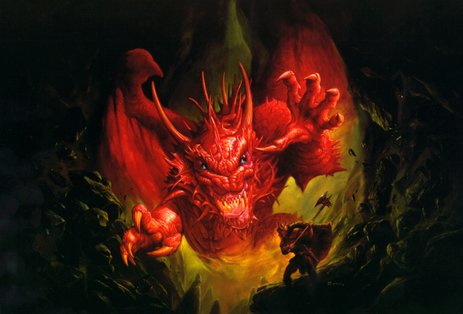 Elmore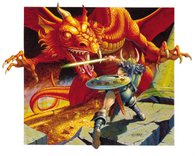 Caldwell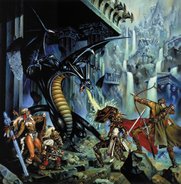 Otus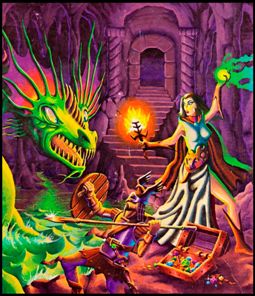 Reynolds
Lockwood
Jacobson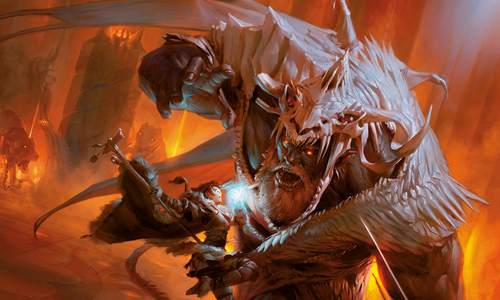 Trampier
Emmanuel