ENnies: Last Day To Enter!
This is it - today is the last day to submit your products to the
2013 ENnies
. Any package with a postmark past May 8th, 2013, will not be accepted. Any e-submission received after May 8th, 2013, will also not be accepted.
Get those submissions in
so you have a chance and good luck to all! Nominees will be announced on July 14.
Warner Bros. to Make a New D&D Movie
Warner Bros has acquired rights to make a
Dungeons & Dragons movie
. The script, initially called
Chainmail
(the tabletop wargame upon which D&D was based in the 1970s) was written by David Leslie Johnson (
Wrath of the Titans, Red Riding Hood
) and is now being rejiggered to take advantage of the newly acquired license. The production team includes Courtney Solomon - who directed the unpopular 2000 D&D movie starring Jeremy Irons.
Pathfinder RPG News
Art Director Sarah Robinson gives a sneak peek at some of the awesome new art from Ultimate Campaign.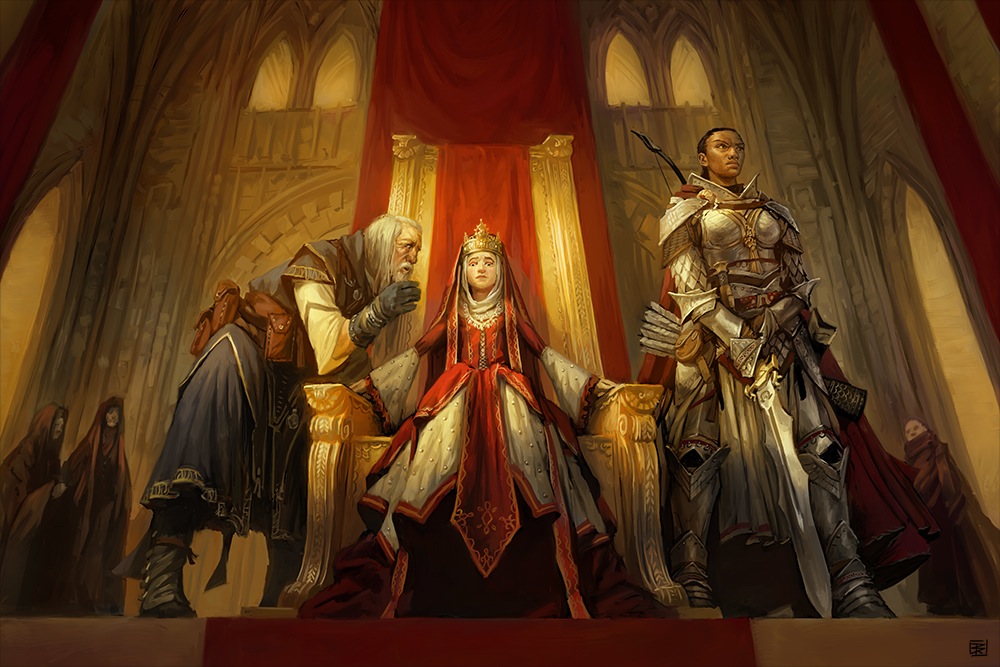 Kingdom-building rules allow PCs to control their own country—or be the power behind the throne.
A character's lineage is a chain of characters linking a PC to the history of the campaign setting.
​
Dungeons & Dragons News
Imagining the World by Jon Schindehette -- Let's take a step back from the details of D&D races and monsters (and more) in favor of seeing the larger picture: the scenic and awe-inspiring elements of the world of Faerûn. Jon starts us on our exploration of the world with a few images and several words.
Boardgaming News
On June 15th, Mongoose Publishing is throwing open its doors to hold Star Fleet's Finest 2013, an official tournament for A Call to Arms: Star Fleet. Star Fleet's Finest is a yearly Star Fleet event that pits players against one another in a series of games to decide who is the greatest admiral in the known galaxy!
Fantasy Flight Games has announced the availability (for retailers) of their Season 2 Game Night Kits for any of 7 popular game lines. The kit's will feature special promotional bits and extras and should be available for your FLGS to order...now.
Community News