This dropped through my letterbox yesterday, kindly sent to me by the publisher --
Loke Battlemaps'
latest creation,
The Dungeon Book of Battlemaps!
I am a massive fan of their Giant Books of Fantasy, Sci-fi, and Cyberpunk Battlemaps, which are enormous spiral-bound tomes which can be opened up and laid flat. This one is a more modular approach to the same concept. I thought I'd show a few photos.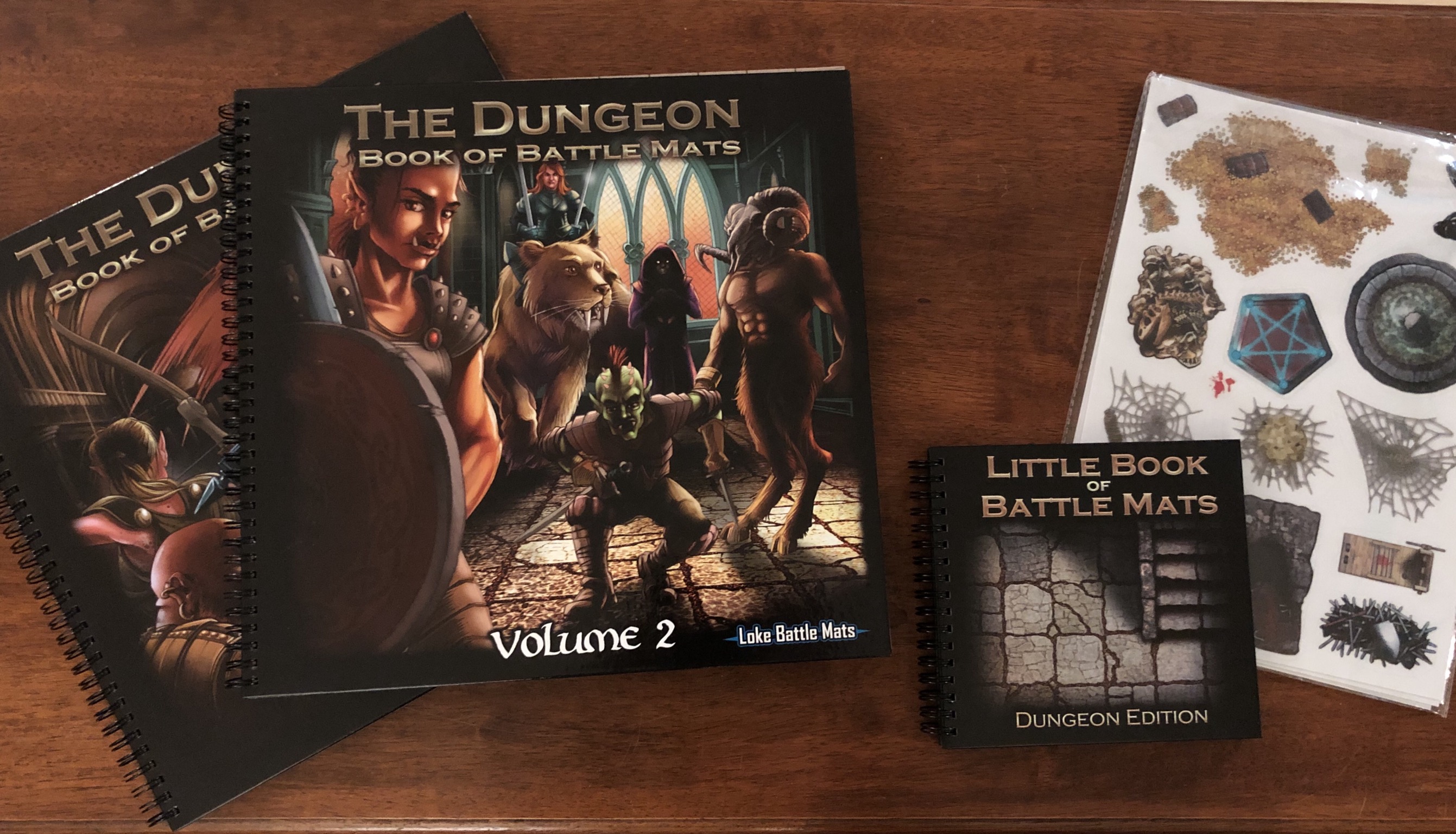 Here's the set -- two books (Volume 1 and Volume 2) each containing 40 maps. A smaller book containing 40 pages of corridors, stairs, jail cells, and other smaller areas, and several sheets of re-useable scenery and furniture which can easily be stuck on and peeled off.
Here's some example of the interior of the large books. As you can see, you can open them out just like the Giant Books of Battlemaps to lay them flat on the table in order to make a larger map. With the two books, you can choose to lay them next to each other to make even larger maps. They're generally fairly modular, so you can pick and choose.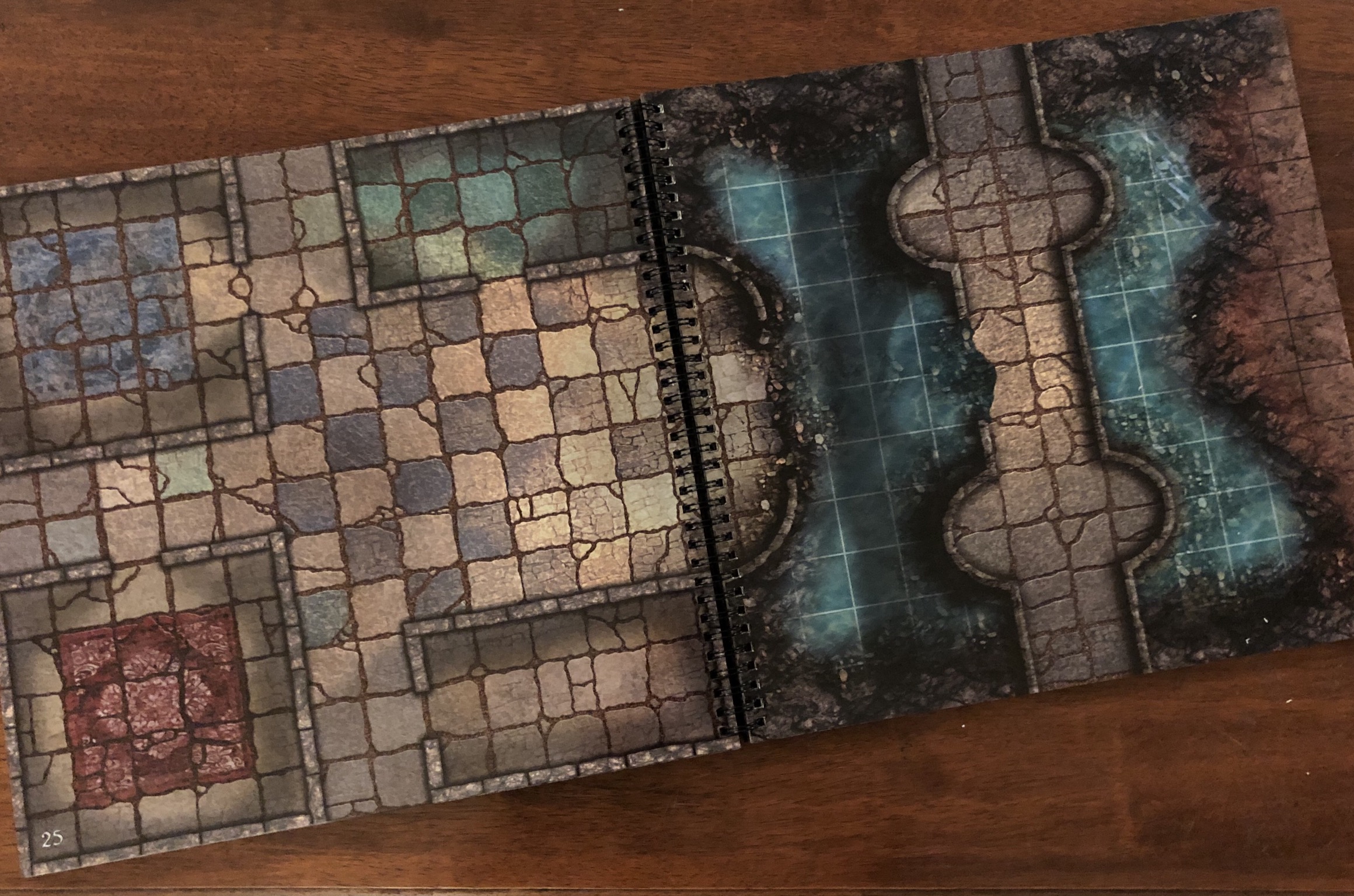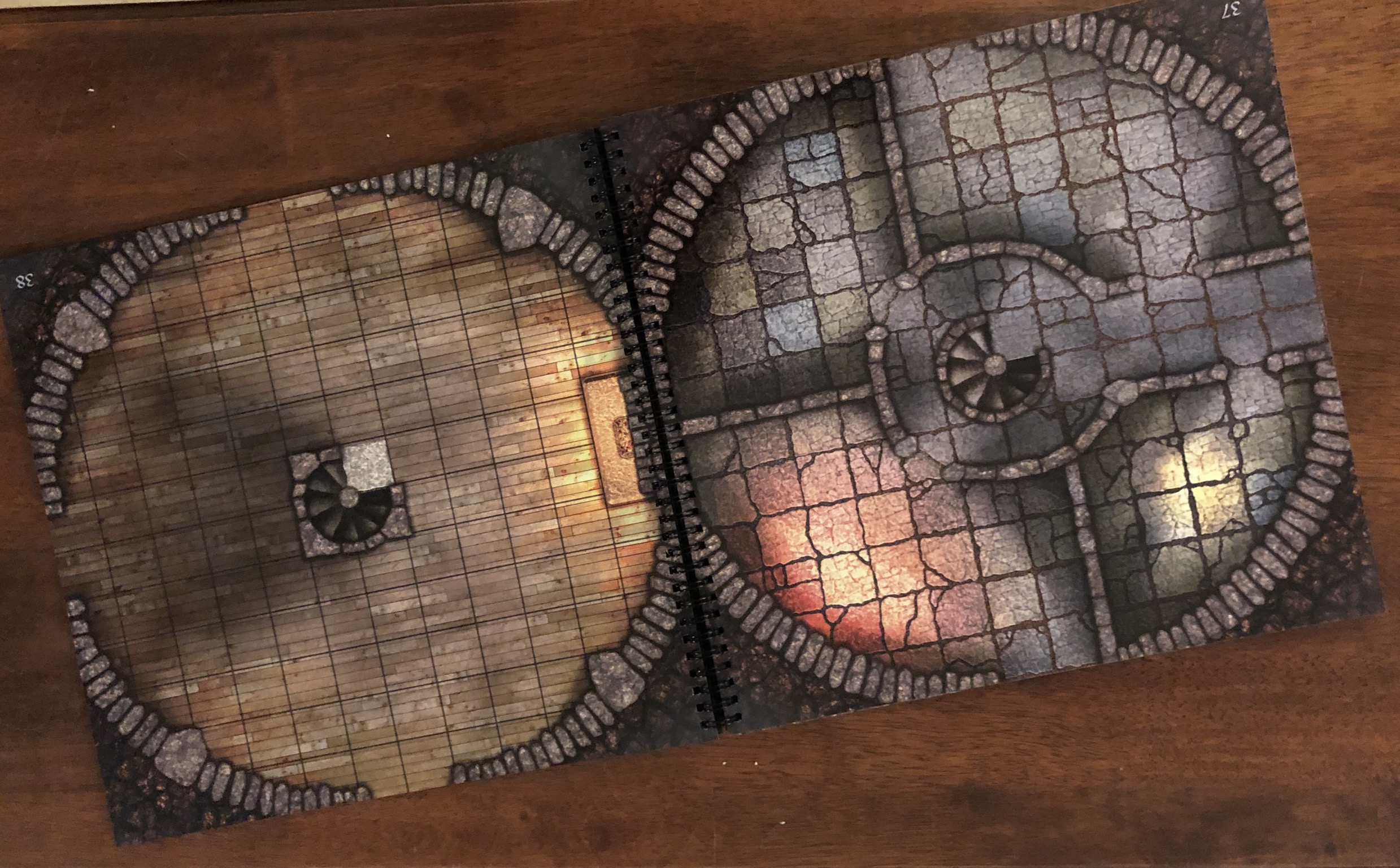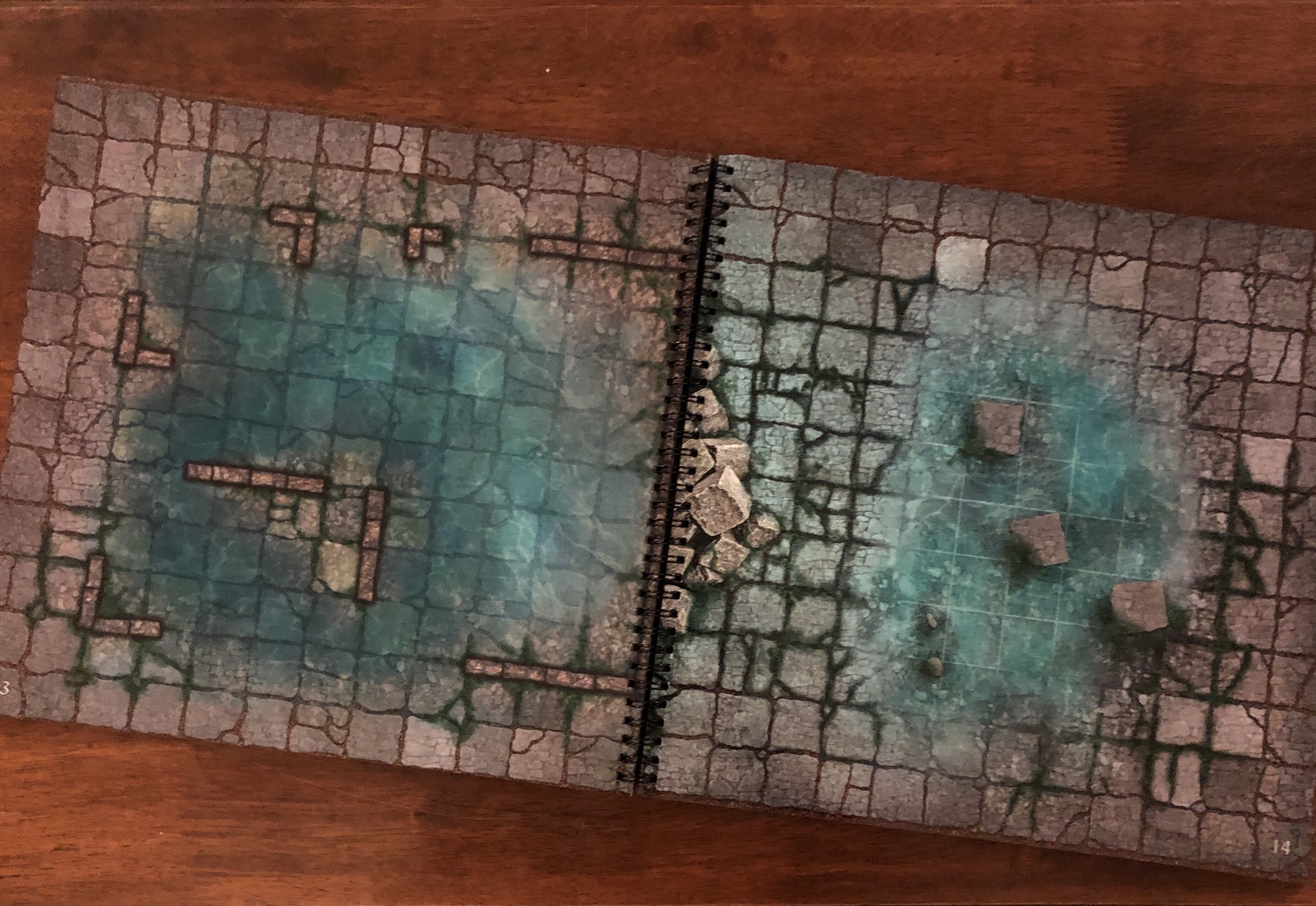 This is an example from the smaller book. This one's a bridge across some lava, but the book contains various corridors, stairs, bridges, and so on.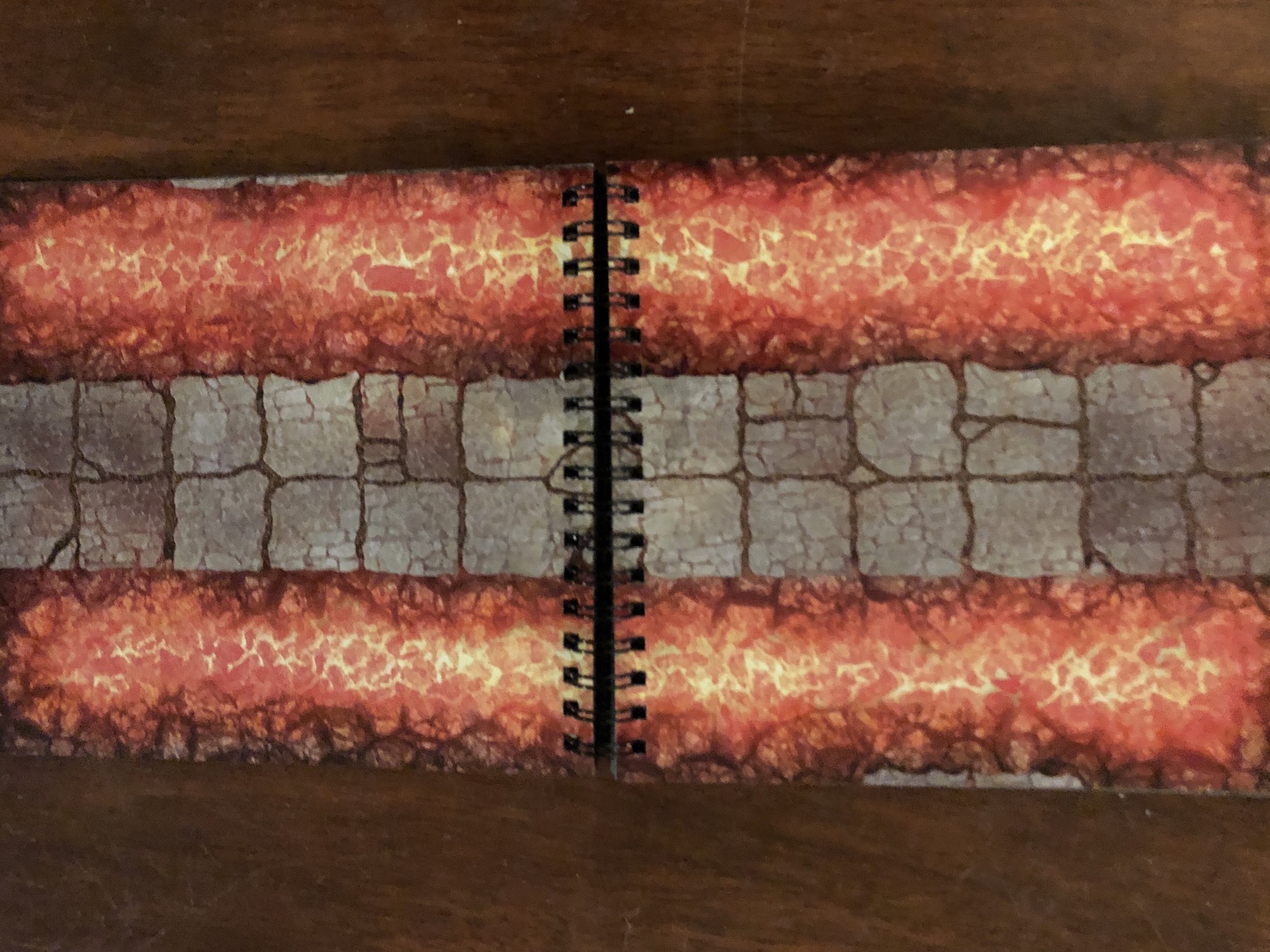 And then you get these sheets of scenery. As you can see, there are webs, doors, chests, holes, treasure, pentagrams, beds, traps, cauldrons... all sorts of things. These are "static climbs" and are designed to stick to any laminated surface, and can be peeled off and re-used easily.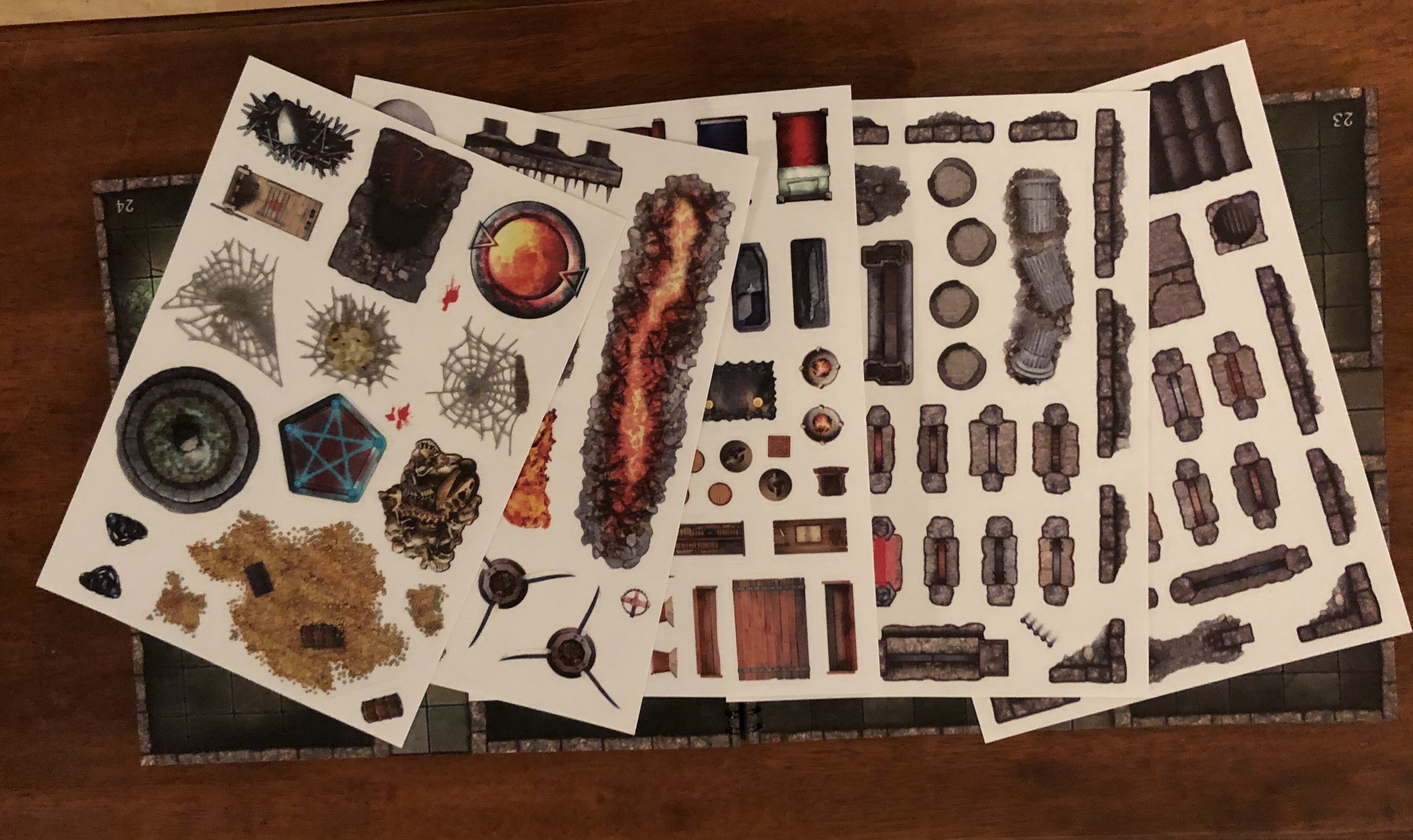 Here they are in action -- I've stuck four of them onto this map -- the treasure pile, the hole, the broken pillar, and a web.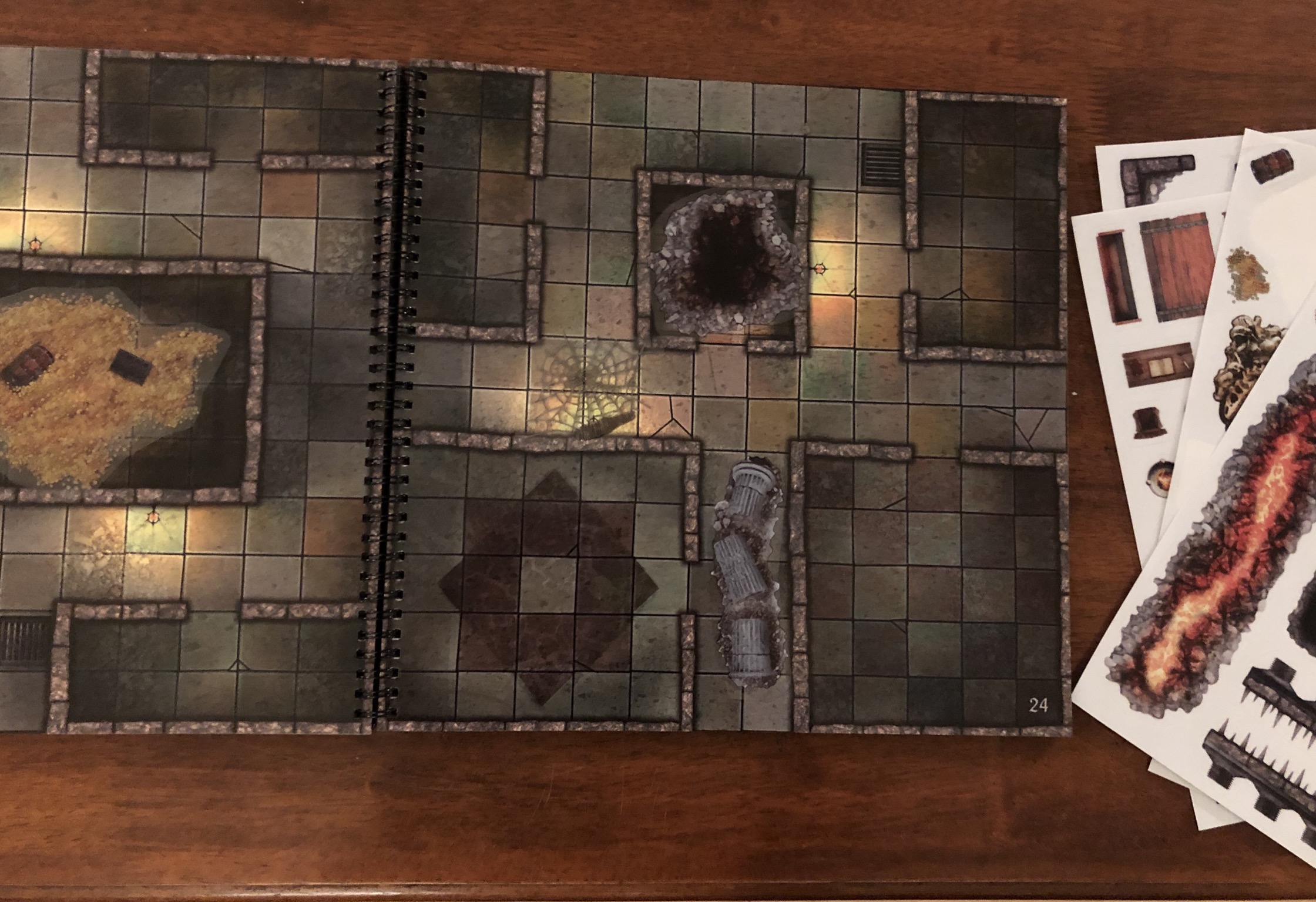 I'm really a big fan these things. I loved the Giant Books (those are twice the size of these) which come in there flavors -- Fantasy, Sci-fi, and Cyberpunk. I especially get use out of the latter two, which are harder to come by than fantasy maps, generally.
Talking of the Cyberpunk book, I don't know if the Giant Book of Cyberpunk Battlemaps has been released yet, but the Loke folks kindly gave me a copy of it while at Dragonmeet last month. It's perfect for my
Judge Dredd games
- as I mentioned, near-future or modern maps are harder to come by, so this will get a lot of use at my table. Here's a quick look!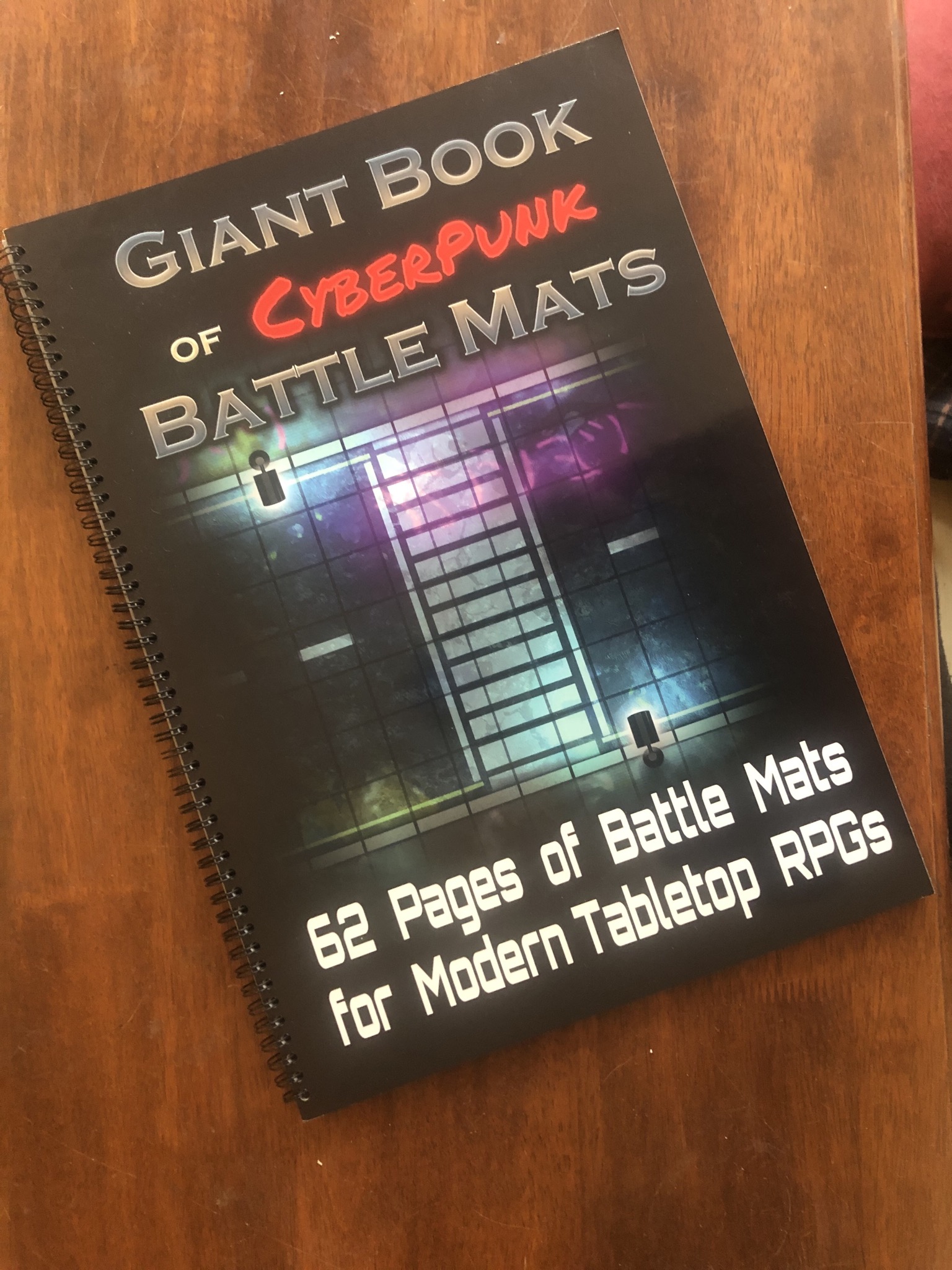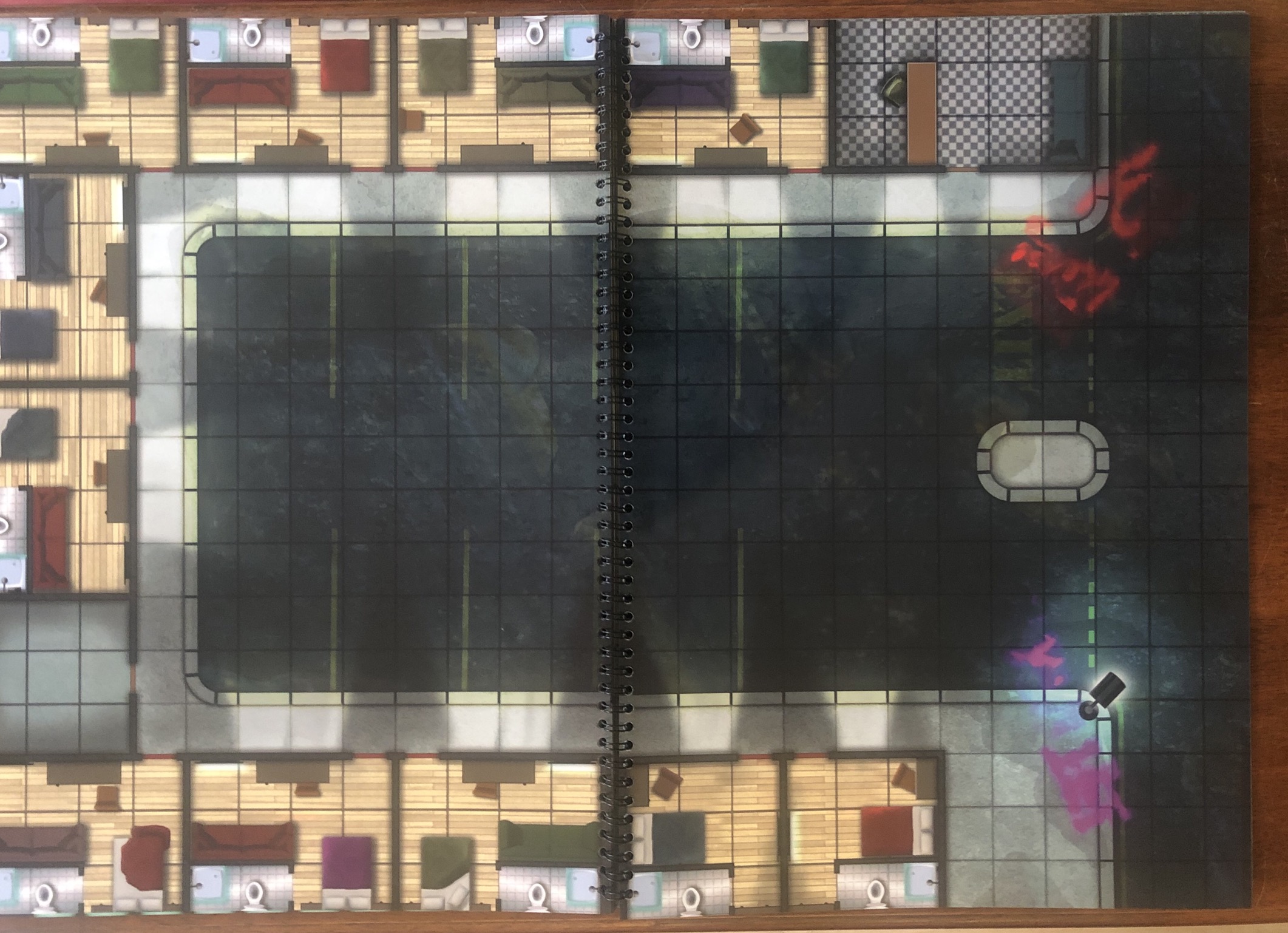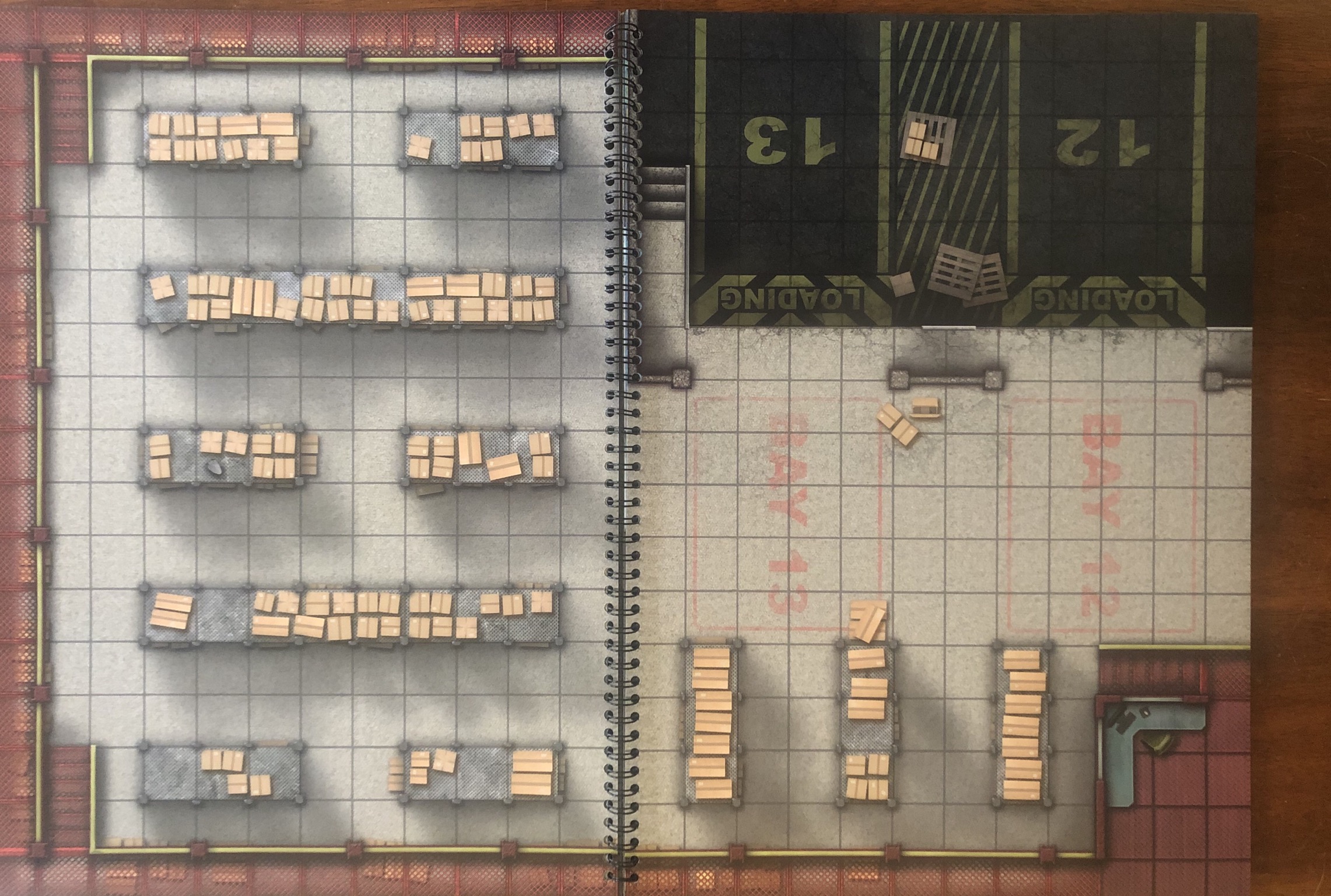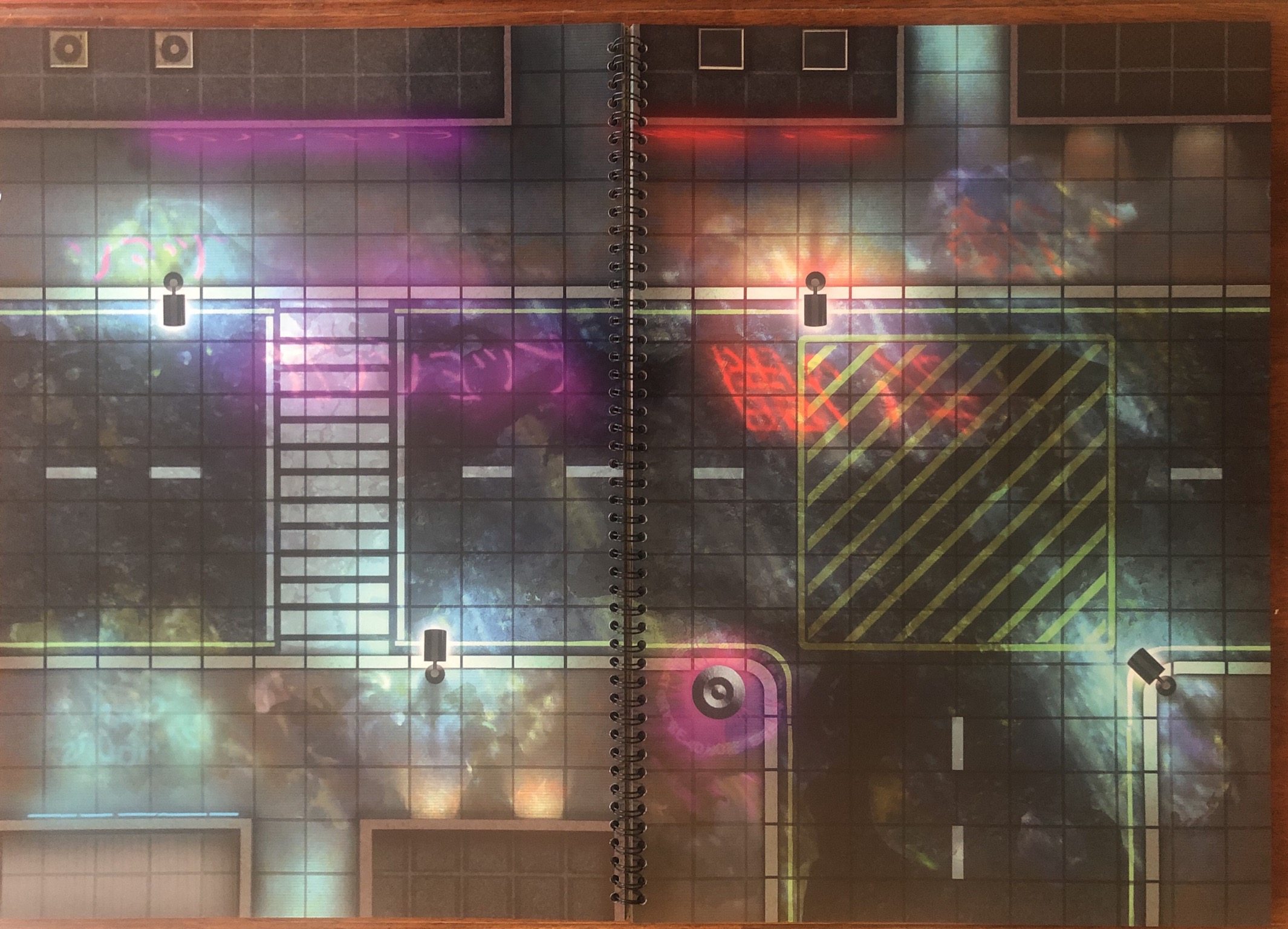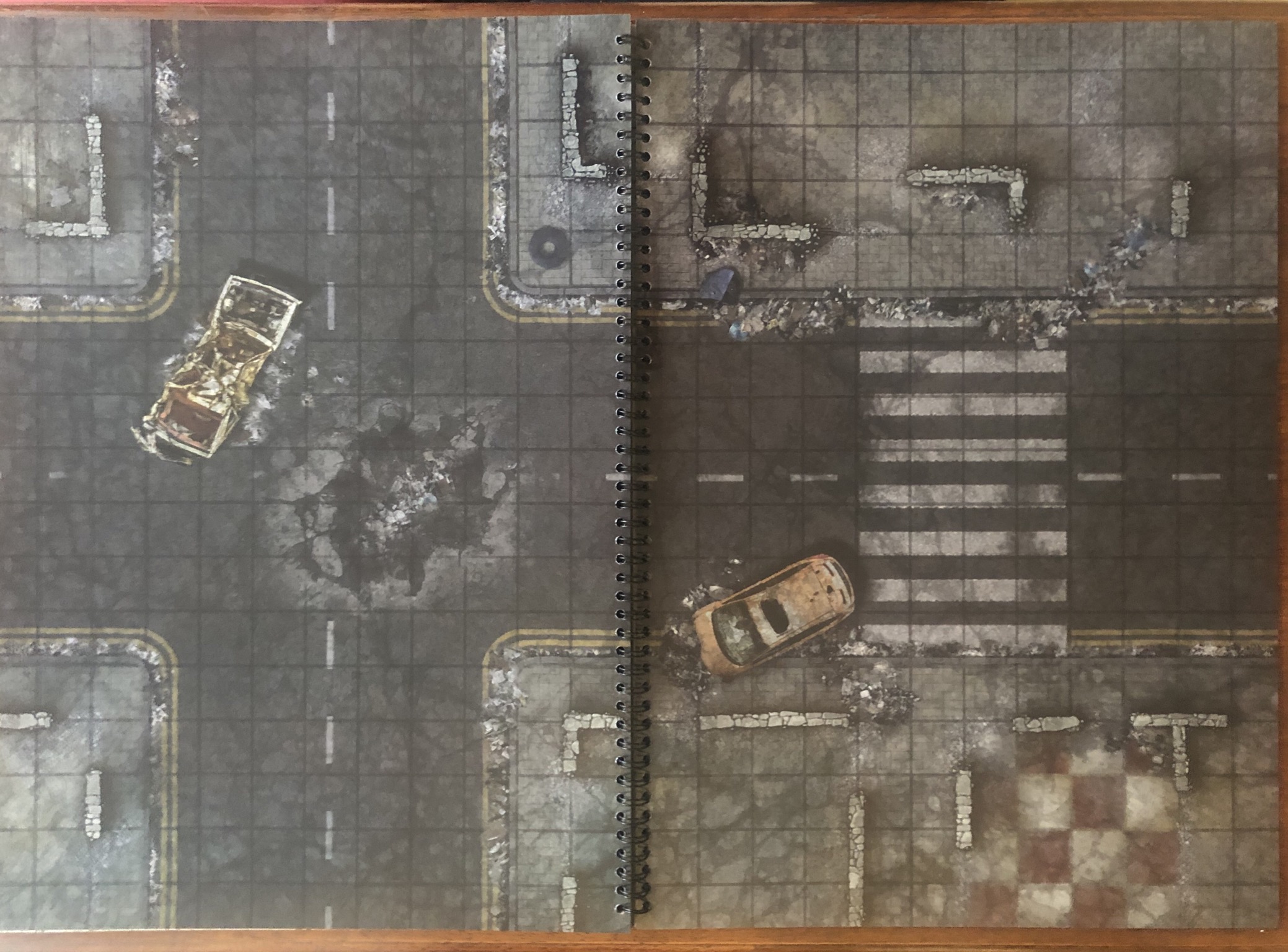 Edit - UPDATE! I spotted
this shared on Twitter by SirDanteDhoom
- -it shows a whole much of the Dungeon Maps laid together in modular form!