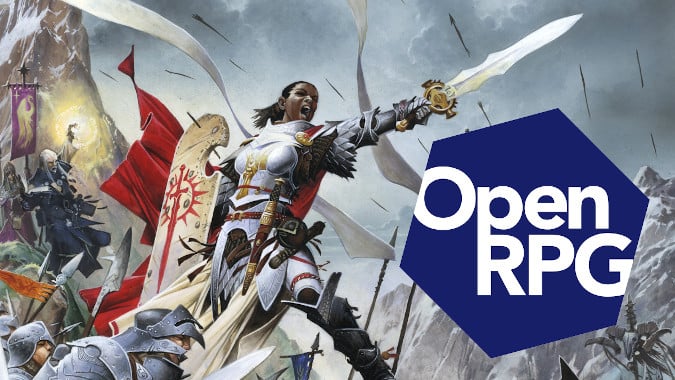 After several drafts and feedback rounds, Azora Law has announced the final version of the Open RPG Creative license. The license is now ready for use!
Some features of the license:
Mechanics are expressly made 'Licensed Material' (their term for 'open' content which can be freely used).
Trademarks, lore, art etc. are 'Reserved Material' (not open and cannot be freely used) but can be designated by the creator as 'Expressly Designated Licensed Material' and shared.
You don't have to include a copy of the license in your product, but you do need to include an 'ORC Notice' which notes attribution, reserved material, and expressly designated licensed material.
The license has been submitted to the US Library of Congress; this doesn't give them control over it in any way, it simply ensures that the original is safely and indisputably stored somewhere in case there's a dispute over the content of the license. Given that the license will no doubt be found in many places on the internet (including this thread), it's mainly a redundancy measure.
For my (and EN Publishing's part) we today added ORC to the OGL and CC licenses which the full
What's OLD is NEW
rules are released under at
woinrules.com
, and will be doing so with
Level Up: Advanced 5th Edition
shortly at
a5esrd.com
.
The ORC License and accompanying ORC AxE (Answers and Explanations) document are now final and ready to be used by game publishers large and small. The public commentary portion of this process is now complete, and there will be no further changes with one small exception. The final text of the ORC License and ORC AxE have been submitted to the Library of Congress for copyright registration. As soon as copyright registration issues, the ORC License and AxE will be updated solely by insertion of the US Copyright registration number, which we expect will be ready in about six months. In the meantime, publishers are free to begin using the ORC License right now. No other elements of this document will be changing in the future.

I am deeply grateful to the army of collaborators that gave us incredibly useful guidance in drafting and refining this and coming up with bugs and edge cases that made the final product vastly better could otherwise have been produced.

This license strives to create a system-agnostic, perpetual, incorruptible, and irrevocable open gaming license that provides a legal "safe harbor" for sharing rules mechanics and encourages collaboration and innovation in the tabletop gaming space. It is also company agnostic and no organization, company, law firm, or individual has the power or political influence to corrupt or bend this agreement to their need.

Ask Questions:

If you are at Gen Con, please come to SEM23ND240468 to ask me or one of the other key stakeholders your questions about the ORC license.

Get CLE Credits at Gen Con:

For the lawyers, the Indiana State Bar has requested I put together a CLE on Thursday of Gen Con. You should be able to take this for Continuing Legal Education credits in your state. Please reach out to me if you are interested.

Thank you for entrusting me to work on this for you and I hope it serves the gaming community and the best interests of gamers everywhere for decades to come.

(from Brian Lewis, Azora Law)
Last edited: