Tellerian Hawke Presents
GREYHAWK THE GOLDEN ERA: CY964

THE HEROES OF DYVERS

CHAPTER SEVEN: CLARE'S ERRAND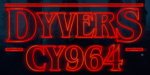 ​
Current Time:
Goodmonth 22, CY 964. It is 10:00 AM in the morning.
Current Location:
The party has stepped through a portal, arriving in the Kingdom of Ull, in the hills just south of the city of Kester.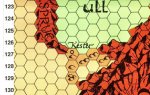 ​
After about 2 and a half days of uneventful travel in the Southward direction,
the party comes upon a large oasis. Camped around the oasis is a LARGE band of Nomads, the nearest estimate putting the fighting men at around 300 or so, along with about twice as many (~600) women, and an equal number (~300) children.
From your position on a nearby hilltop,
you can see that the camp stretches out for about half a mile, a veritable sea of tents. There is a lot of activity in the camp, and a group about 200 or so horses is being watered in the center of it, near the largest part of the oasis. No one seems to have spotted the party yet, or if they have, they are unconcerned by your presence.
Past the camp, far in the distance,
at what you estimate to be another 5 miles or so travel, you can see a large structure which you recognize to be a pyramid. You are fairly certain that the pyramid is your intended destination. And of course, the shortest route to it leads the party straight through the nomad camp.
Time and Date That Hilltop Was Reached:
Goodmonth 24, CY 964, 5:30 pm. (1 hour before sunset)
EVERYONE: What do you do?
Last edited: