Hi folks! At long last, the Zeitgeist campaign I've wanted to DM forever has kicked off! We're actually streaming it--you can find watch
here on our Twitch
or, afterwards, check out the VODs, recaps, DM notes, and other content
on our YouTube
. The streams will be ~every other week on Fridays at 7 Pacific time! But more importantly than that, I'm so excited to start posting our logs here, finally joining the ranks of those whose awesome adventures I've been reading about for years.
Anyhow, let's go through the characters first!
Brakkus of Natarax (Minotaur Barbarian)
Brakkus is the first-born son of a warchief of Natarax, a tribe in the mountainous region bordering Ber. Natarax was annexed by Risur with the promise of making them nobles, in exchange for their loyalty and acting as a buffer with Ber. Unfortunately, that left them without a real community--the tribes of Ber shunned them for the betrayal, and the people of Risur were loathe to fully accept this monstrous clan. As such, Brakkus never truly got to enjoy the fruits of aristocracy. After completing his martial training, he was sent to Flint, the nearest big city, and invited to the ranks of the RHC, one of the cushier jobs available for people of his stature and ability. He now languishes away on relatively uninspiring smuggling or corruption investigations, longing for something more exciting.
Dipnip Requloc (Deva Psion)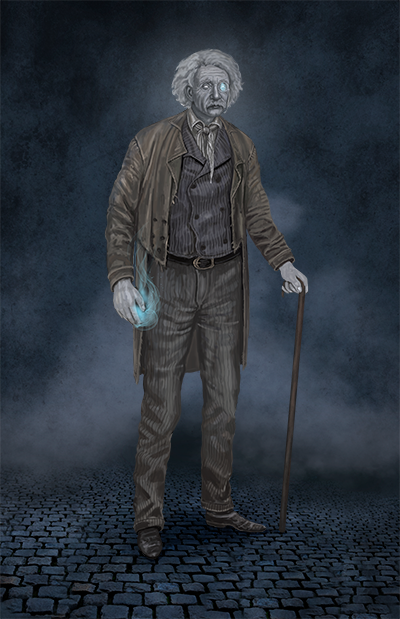 When Srasara died, Dipnip was not at all involved in the battle--merely hiding on its outskirts and praying for his life. Little did he know that prayer would be granted in such perverse fashion. Resurrected century after century, Dipnip has not turned his apparent immortality toward deadly pursuits or adventurous lifestyles. Instead, he prefers only quiet comfort, taking solace in numbers and figures and, lately, the actuarial aspects of Eschatology. His facility for bookkeeping took him first to the freightyards of the Bosum Stand, then, by happenstance, to the RHC, which very much needed someone help with forensic accounting for their more complex financial crimes investigations.
Egberticus (
Barri
Paladin)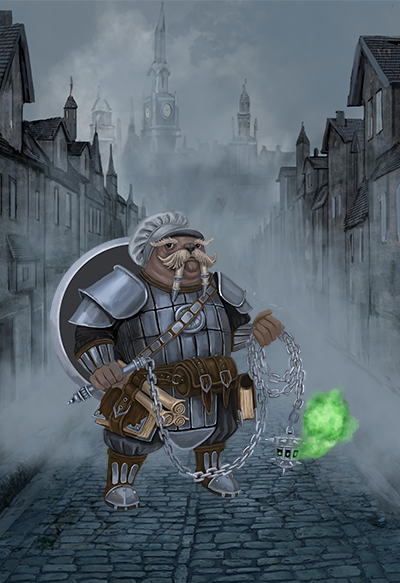 In Risur, the Clergy is often strongest among immigrant communities, who struggle to find their place among the locals. The coastal Barri villages are no exception, and Egberticus may be the biggest exemplar of this trend. A zelously devout adherent of the Clergy, Egberticus elides the human-centricgospel and believes wholeheartedly in the awesome power of Triegenes. In his naval career, which began during the Third Yerasol War, Egberticus drew upon this faith to escape a flaming shipwreck with Ume, his subordinate, and dismantled the automated cannons which Danor set up on a nearby island. This made him a hero and set him up with a commission to Rear Admiral--a rank which he these days occupies in the Auxiliary Corps, focused primarily on keeping the rations and mess halls well-stocked as the Risuri Naval Service's culinary leader.
Ume (Kobold Rogue)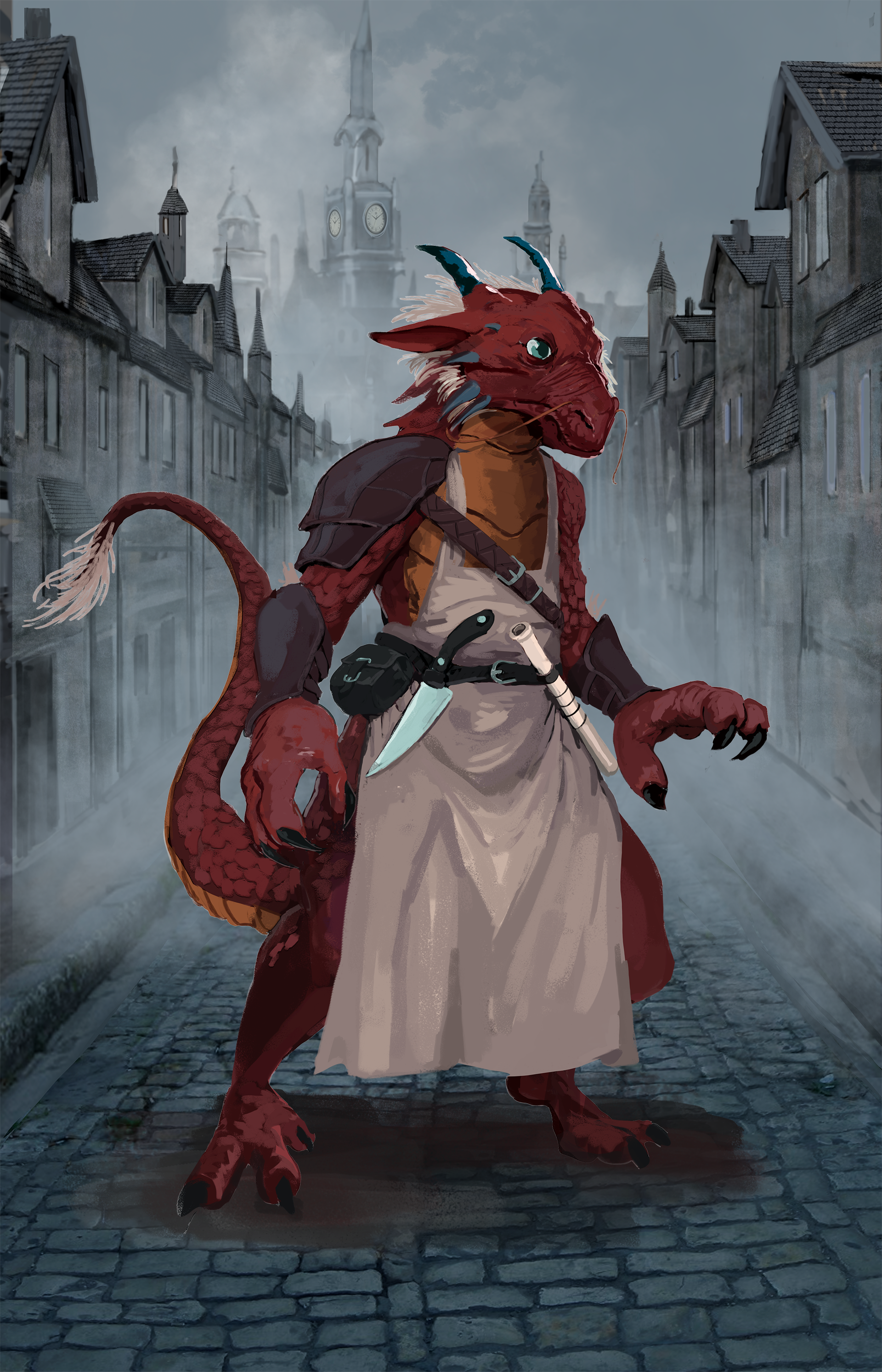 Ume has been working in galleys with Egberticus as long as they can remember, and there's nothing else they would rather do. Fiercely loyal, quick of wit and rapier, and a damn fine cook, Ume loves the navy life and it agrees with them in turn. Ume left their forest home early to begin a career in the armed services--one of the only sure-fire ways for a poor citizen of "monstrous" origin to advance. Ume's loyalty was galvanized in their heroic turn with Egberticus during the Third Yerasol War, and they continue to serve to this day.
Ekthos (Tiefling Artificer)
Ekthos grew up outside Cherage, his father building war machines for the Danoran army. When an explosion at the testing facility killed Orksos, Ekthos and his mother fled to Risur, where he spent his daytime hours whittling tiny versions of the animals he remembered seeing when he got to spend time outdoors back home. 27 now, he has settled in at The Ministry of Learning & Arcana's Bureau of Modern Contraptions and Utilities, where he makes a modest sum working on harmless new technologies. Not feeling any particular allegiance to Risur nor Danor, Ekthos is good enough at his job to appear productive all day on whatever assignment he's convinced his supervisor is worth his time, usually harmless in-home conveniences. He actually spends most of his brain power drawing up blueprints and building small prototypes for the after-hours projects that happen in his own workshop, still in the same spot he grew up: in the heart of the Mercantile, now covered in shelves filled with his little beasts.
R'ren (Human Druid)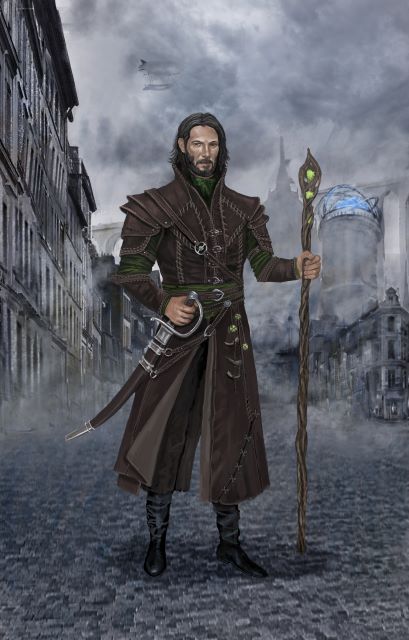 R'ren is the last druid of his sylvan home near Bole, trained as a skyseer by his forebears and elders. Like many in his community, he has grown somewhat disturbed by the trends he has seen--the constant push for technology and advancement at the expense of the ways that allowed King Kelland and his progency to tame the lands and appease the fey titans. R'ren determined that the best way to temper these excesses was to remain close to them, joining the Bureau of Modern Contraptions and Utilities as a sort of "heritage ambassador," ensuring that the recovered and discovered technologies Risur adopted reflect in some ways the things that made it strong.