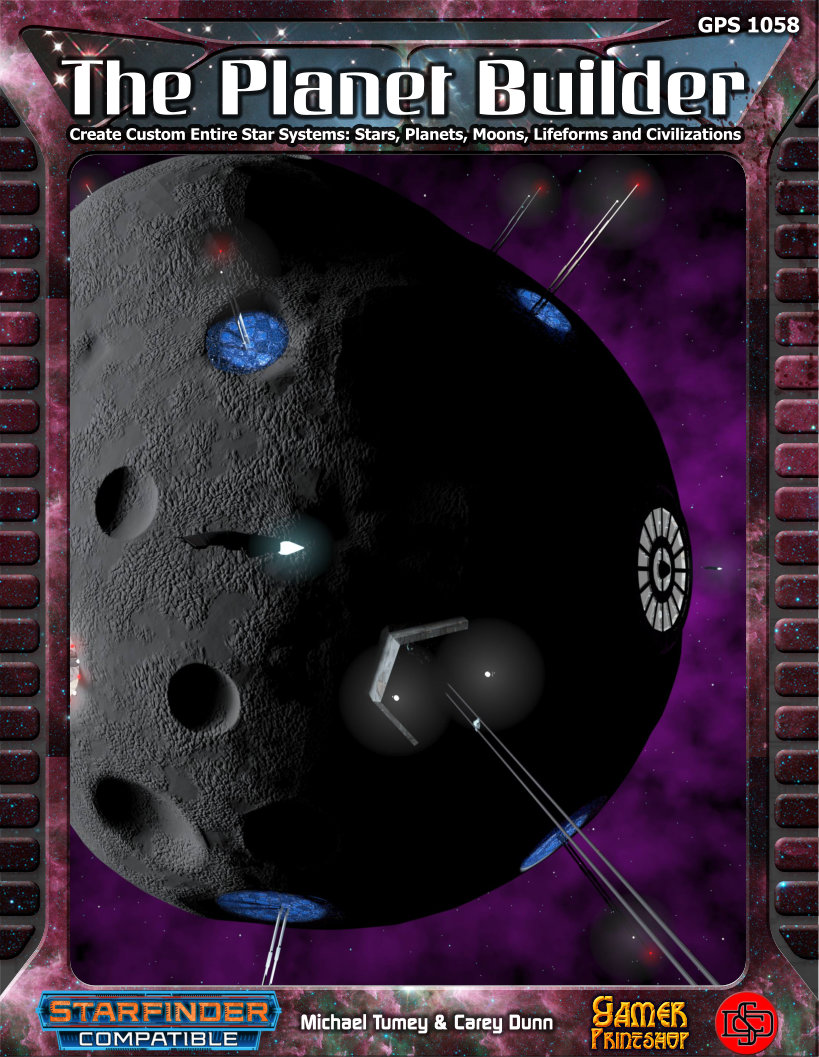 The Planet Builder
by Michael Tumey and Carey Dunn
For use with the Starfinder Roleplaying Game, a third party supplement offering tables and rules for creating scientifically viable, custom complete star systems - stars, planets, moons, belts, and trojans. Trade resources, extra planetary megastructures from sky elevators to Dyson Spheres, and resource utilization systems allowing your system to grow organically overtime.
While this was designed for use with Starfinder RPG, it's generic enough to work for Traveller RPG, Stars Without Number, White Star, Star Wars, Star Trek and any other sci-fi game system.
Now available from DrivethruRPG as a digital download for $7.99, but am currently working to get this uploaded as print-on-demand ready at DrivethruRPG.
Click Here!
Last edited: