I am a fifth edition fan, but recently my 16-year-old son started an old school D&D campaign. My son is a grognard at heart and was excited to be back in the DM chair and so, I went along. We recruited a couple of more players via Zoom and my youngest boy jumped in to play as well. The short story is it has been a lot of fun and made me realize a lot of the charms of earlier editions.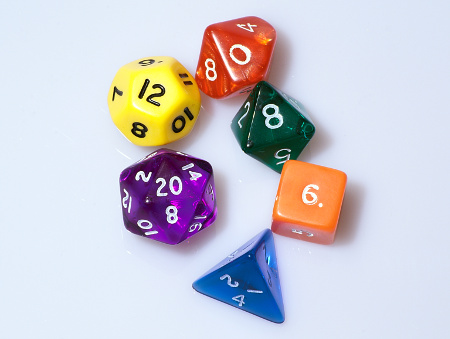 ​
You had better not get attached to that character you are playing. Like a Quentin Tarantino movie, the minute you love that character - it's gone. When your PC goes down you better believe the rest of your party is swarming over that gear. Even worse, if your fighter goes down and you have to skedaddle - you may want to avoid that room on the next delve, because that nasty goblin boss is going to be wearing that splint mail and carrying that shiny longsword!
Sure, we have dreams of that Nirvana of second level, and occasionally, a thief or cleric hits second level. And if a character hits the rarefied air of third level, and the player starts to gain confidence, the blade comes down on old Ned Stark's neck.
My son is not an adversarial DM at all. He pulls no punches though. Rolls in the open for combat and there are death saves. It strikes me a lot of the things I hated about old school D&D are the things I love about old school D&D.
The constant threat of your character's demise keeps you in the moment and makes the routine an adventure. The players have jumped into their characters' personas - even with their limited expected life spans. Negotiation is a necessary tactic and sometimes you even have to give up some of your hard won gold. Standoffs are more tense - you know you probably can take this group of gnolls, but you also know a character is probably going to fall.
Hirelings report to each other how they were treated and note who returns when delving with the party, and more importantly, who does not!
There is something freeing about bringing a back-up character to the game. Not because you are careless - quite the opposite - but, because you focus on the events.
Fifth edition can capture some of this playstyle, but to me, that's not its design goal. This flavor is best experienced with old school rules
My years-long 5th edition campaign will not take a back seat to the old school rules. As I said, fifth edition is still my favorite. Even so, I would encourage you to give some old school gaming a new run. It's true - I am fairly old, but it is not just nostalgia. There is something invigorating about the old school style of play!