Last year,
Tales From The Loop
-- "roleplaying in the 80s that never was" -- burst onto the scene, brought to us by Swedish publisher Fria Ligan, and based on the sci-fi art of Simon Stålenhag. This year, a sequel is coming:
Things From The Flood
!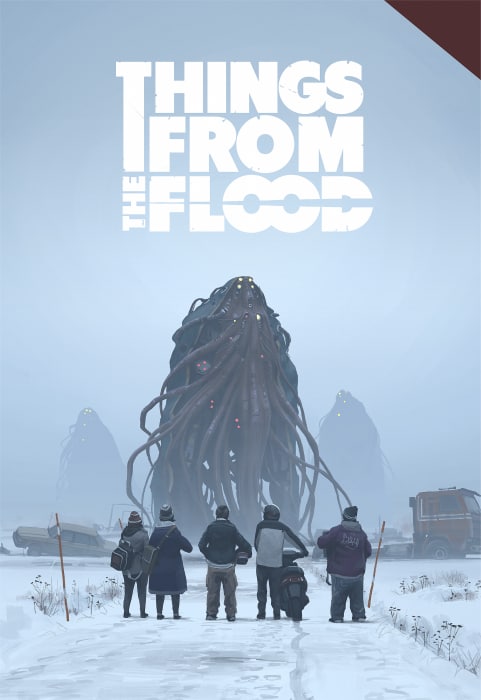 Things From The Flood
is another of Stålenhag art books, and will be a new standalone expansion to
Tales
. It's coming to Kickstarter next week, on September 18th.
"Things from the Flood is based on the art book with the same name and thrusts the Talesuniverse into a grim and bleak alternate 1990s. In this major expansion, fully playable as a complete game, you step into the shoes of teenagers growing up in the midst of a decade of change – and disaster.

Designed by Free League Publishing - the same team that made the Tales from the LoopRPG (winner of five Gold ENnies 2017, winner of three Golden Geek awards 2018), Things from the Flood presents a darker, more mature version of Stålenhag's hallmark retro sci-fi. Create new Teens or let your Kids from Tales from the Loop grow older. But remember - this time they can die."
This one is a little darker than
Tales From The Loop
. In the previous game, your characters could not die; this one has a more mature tone. It's a standalone game, but fully compatible with TFTL, and you can advance your characters (and their age) to move them into the sequel.
Tales
was gorgeous; I'm sure this one will be equally so. In fact,
Tales
swept up multiple ENnies last year, including those for art and writing.