Are you looking for adventures to put in your 5E games that tug at your players' heart strings?
This 35-page softcover book
includes four adventures and a plug-in event suitable for characters to play through as they level up throughout a campaign, including village suffering from a magical 'summer of love', a charismatic vagabond's indiscreet past catching up with him, a hopelessly infatuated spirit of winter, and more!
Four 5E adventures guaranteed to tug at your players' heart strings plus 17 other 5E booklets!
www.kickstarter.com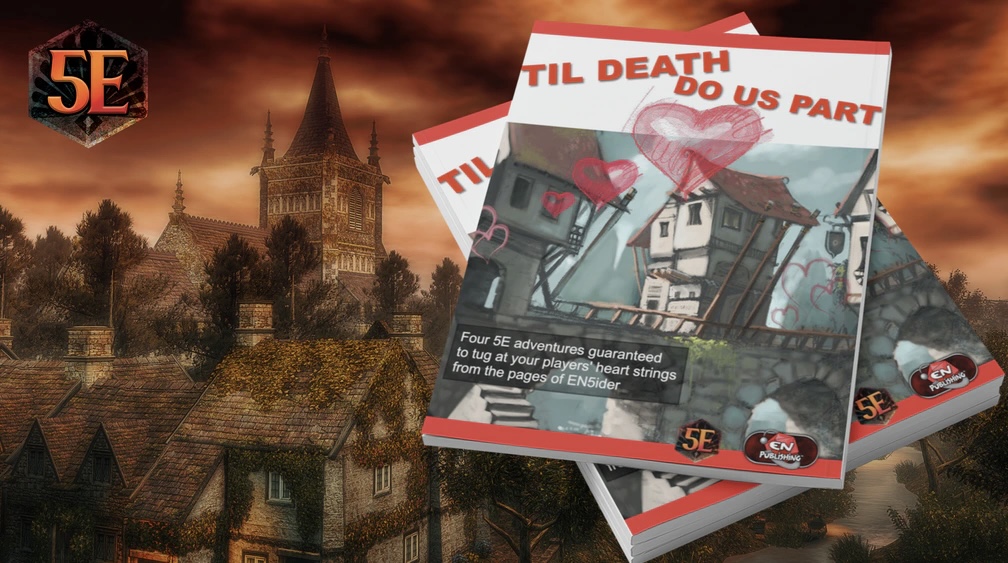 Plus 17 other books! This is our last mini-quickstarter for a while, so this is also your LAST CHANCE to grab up to 17 other 5E softcover books (or PDFs) available in the last of our mini-quickstarters for some time!
Last edited: