Check out this screen shot: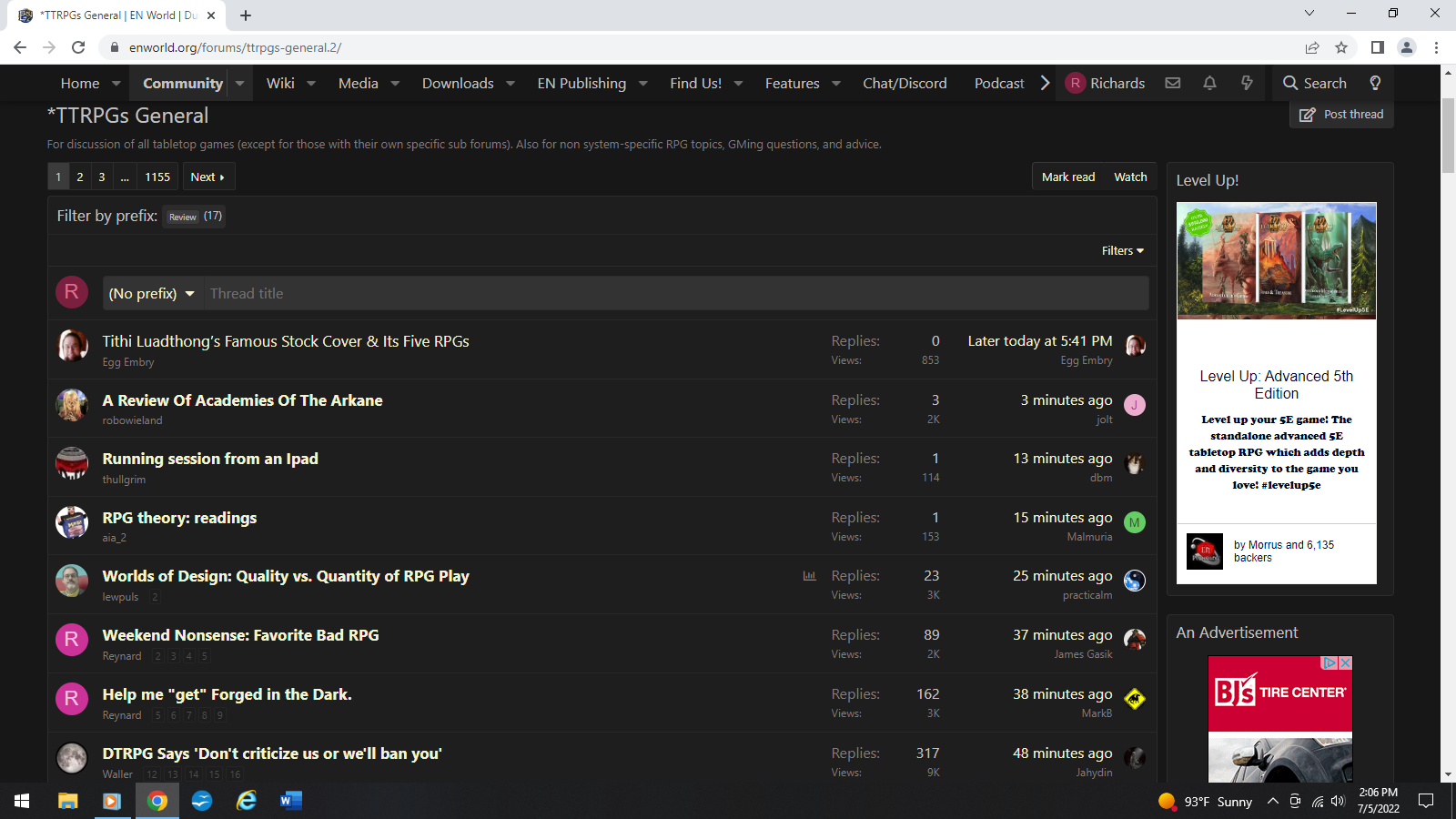 As you can see by the time at the bottom right corner, the screen shot was taken at 2:06 PM my time. Now look at the times of posting along the right hand side of the various thread titles. At the very top, Egg Embry apparently (will have) posted from three hours and 35 minutes in the future.
Glitch or proof of time travel? You tell me!
Johnathan