I've recently heard about a couple of upcoming new software tools for RPGs. One is an online gaming video conferencing tool on Kickstarter now, and the other is a tool for animating or illustrating your game sessions coming next week.
The first,
Role
, is a video conferencing app designed specifically for playing RPGs. It looks a bit like something like Zoom or Skype, but with a bunch of RPG-specific inbuilt tools -- dice roles, character sheets, a player matching system, and a marketplace for buying games. Role is
already on Kickstarter
, and is halfway to its funding goal.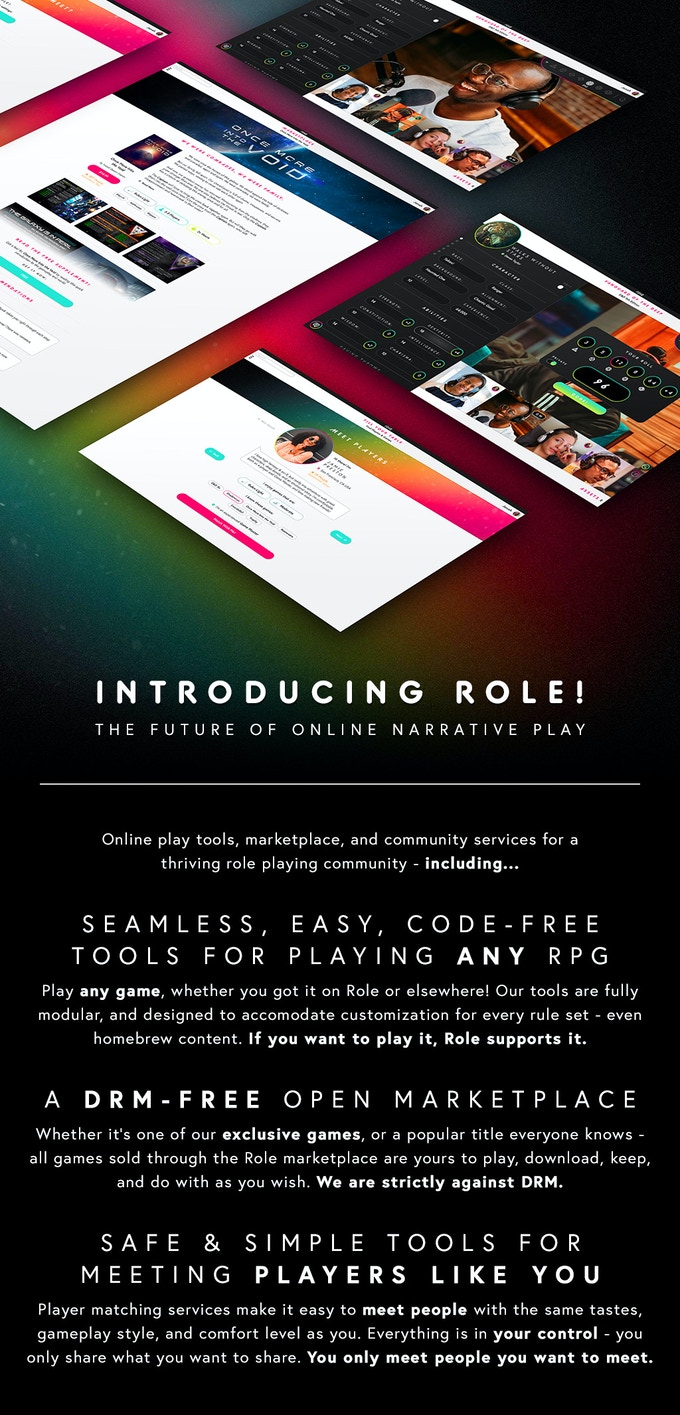 ​
The other tool is called
Neverending
, and this one is a subscription service that lets you take your game stories and turn them into comic strips or animated videos. Neverending's Kickstarter launches in 6 days.
You can import audio (either record your game, import from your podcast, or record in the actual application) and then build scenes using a library of customizable backgrounds and objects. There's a sort of visual character builder so you can create them in the app, and then you can export the end result as a comic strip, a stop motion clip, or just as images. I'm kinda thinking it might be fun to try and 'animate' some of the many skits on our podcast.
We thought – how amazing would it be if other people could SEE those worlds? If people could share and experience stories beyond the table. Maybe these worlds and stories can live on in more than just a memory between friends
"NeverEnding is a game changer for podcasts and live-play video streams, as it creates a whole new way to bring stories to life. Podcasters and others can either import audio from their session or record it right in the application itself. While recording audio on the platform, users will be able to tag important moments during their recordings, like a dramatic conflict or humorous moment. Once audio is uploaded, it's time to build the scene, using a full library of pre-built backgrounds, objects, equipables, and customizable characters. The NeverEnding development team is focusing on creating easy to use drag and drop functionality that will make the app ideal for people of any age."