Ulisses North America have announced the acquisition of the
Warhammer 40,000 Roleplay
license from Games Workshop along with their first product line,
Wrath & Glory
. Leading the development of the line is Ross Watson. Ross is no stranger to the grim darkness of the 41
st
millennium having previously worked as Lead Developer on FFG's
Rogue Trader
and
Deathwatch
lines, as well as numerous other contributions across the
40k
RPG lines.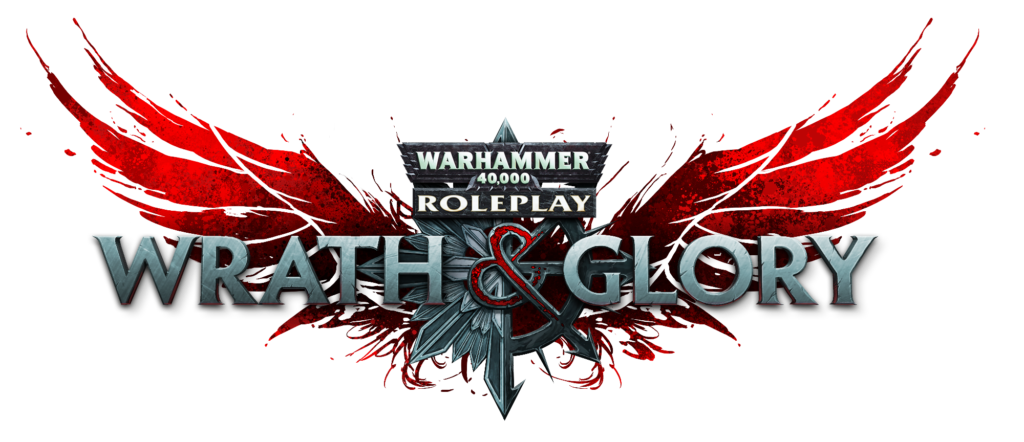 Warhammer 40,000 Roleplay: Wrath & Glory is a roleplaying game set in the universe of Games Workshop's Warhammer 40,000. The setting is a dark, Gothic future where the galaxy-spanning Imperium of Man is beset by horrific threats and endless war. In Wrath& Glory, players join to tell stories of mystery, action, and terror amongst the bloodstained stars. You may take on the roles of characters fighting against the tide of corruption sweeping the galaxy, struggling to keep alive a glimmer of hope as others revel in the consuming flames.

Wrath & Glory launches in 2018 with the Wrath & Glory Core Rulebook. Inside are rules for character creation, task resolution, combat, and other activities our character may employ as they explore the grim darkness of the far future. In Wrath & Glory, your characters glimpse the grime on the cherub's wings, the hint of regret in the Radical's eyes, and confront their own worst fears in the Harlequin's mask.
Ulisses North America have launched a
teaser website
that includes a
FAQ
.
Ulisses North America will be at Gen Con next week and Ross Watson will be discussing further details about the game and the products that are in development at a
seminar
. The seminar will be recorded and made available online later for those who can not attend.
The previous incarnations of the
Warhammer 40,000
RPG products (
Dark Heresy, Rogue Trader, Deathwatch,
etc) will be appearing again shortly on DriveThruRPG through Ulisses North America.
You can read the
official press release here
.
Last edited by a moderator: