Those who have been reading this site for a while will know that I'm an unabashed fan of
Loke's battlemaps
. I have a bunch of them, including their giant fold-out books, and the cyberpunk versions. Pre-pandemic, they were a go-to accessory; post-pandemic (fingers crossed on that...) I hope they will be again.
So I was delighted last week when this package arrived at my door. Loke have kindly sent me their latest sets of fantasy battlemaps, along with a hardcover book which took me by surprise; if you're familiar with the design of the exploration pillar in
Level Up
you'll know already that I'm going to like this book.
To be clear, I haven't written reviews in years. I write about stuff I like, and I like this. I write recommendations.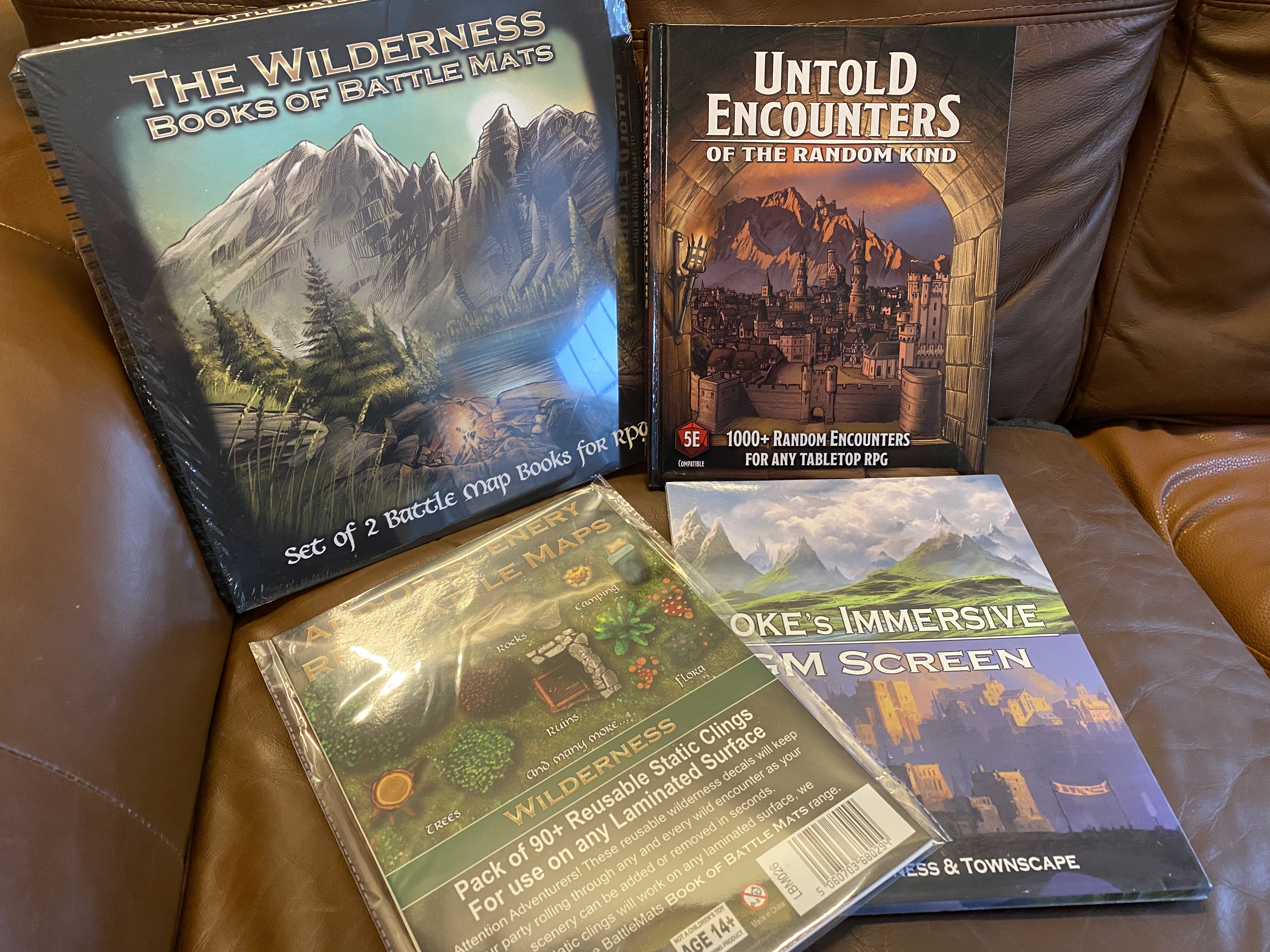 So, the book! I wasn't previously aware of this book, so it was a pleasant surprise. I mentioned
Level Up
above, because those familiar with it will see some similarity in approach -- region-based tables with social, exploration, and combat encounters. There's an example below showing the table for Plains, but there's a ton of these.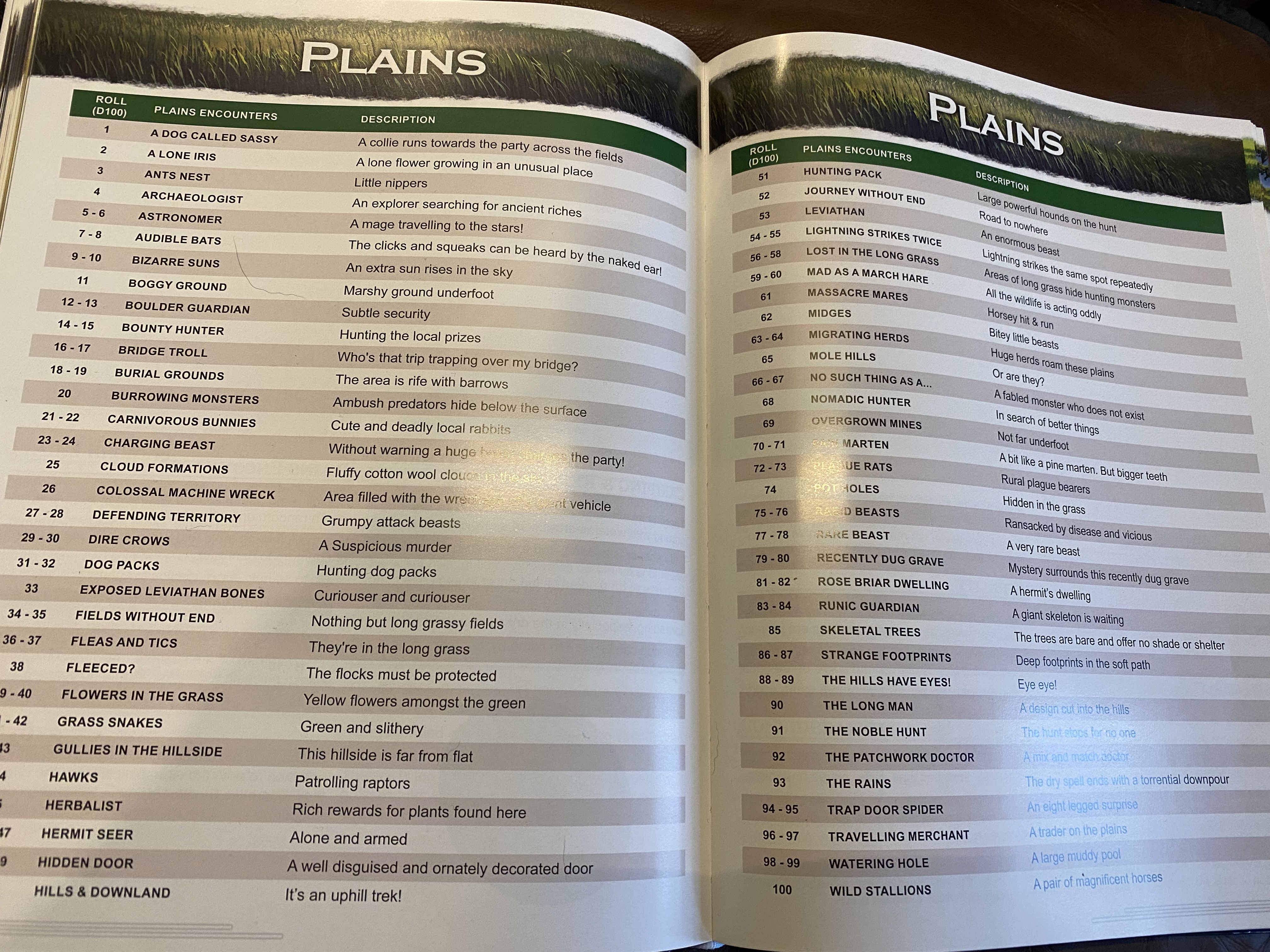 The book is divided into Town, Wilderness, and Dungeon encounters. Town includes Cemetery, High Street, and so on. Wilderness has Arctic, Desert (not to be confused with an arctic dessert which sounds delicious) and more. And Dungeon brings you a lightly different approach, with doors, environments, and other facets.
Each of these encounters is detailed later in A-Z format, with a paragraph or two of description. For example, sticking to the Plains up there, if I look up "A Dog Called Sassy", I get a little encounter with a farmer trapped down a well and a dog trying to get the PCs' help.
It's very similar to the approach in
Level Up
. I like it in
Level Up
, and I like it here. I feel like this book can supplement the
Level Up
exploration pillar, or introduce one to O5E.
The book also includes 6 little D&D 5E adventures, each on a 2-page spread, and a few pages of random tables for towns, dungeons, wizards, mountains, and so on.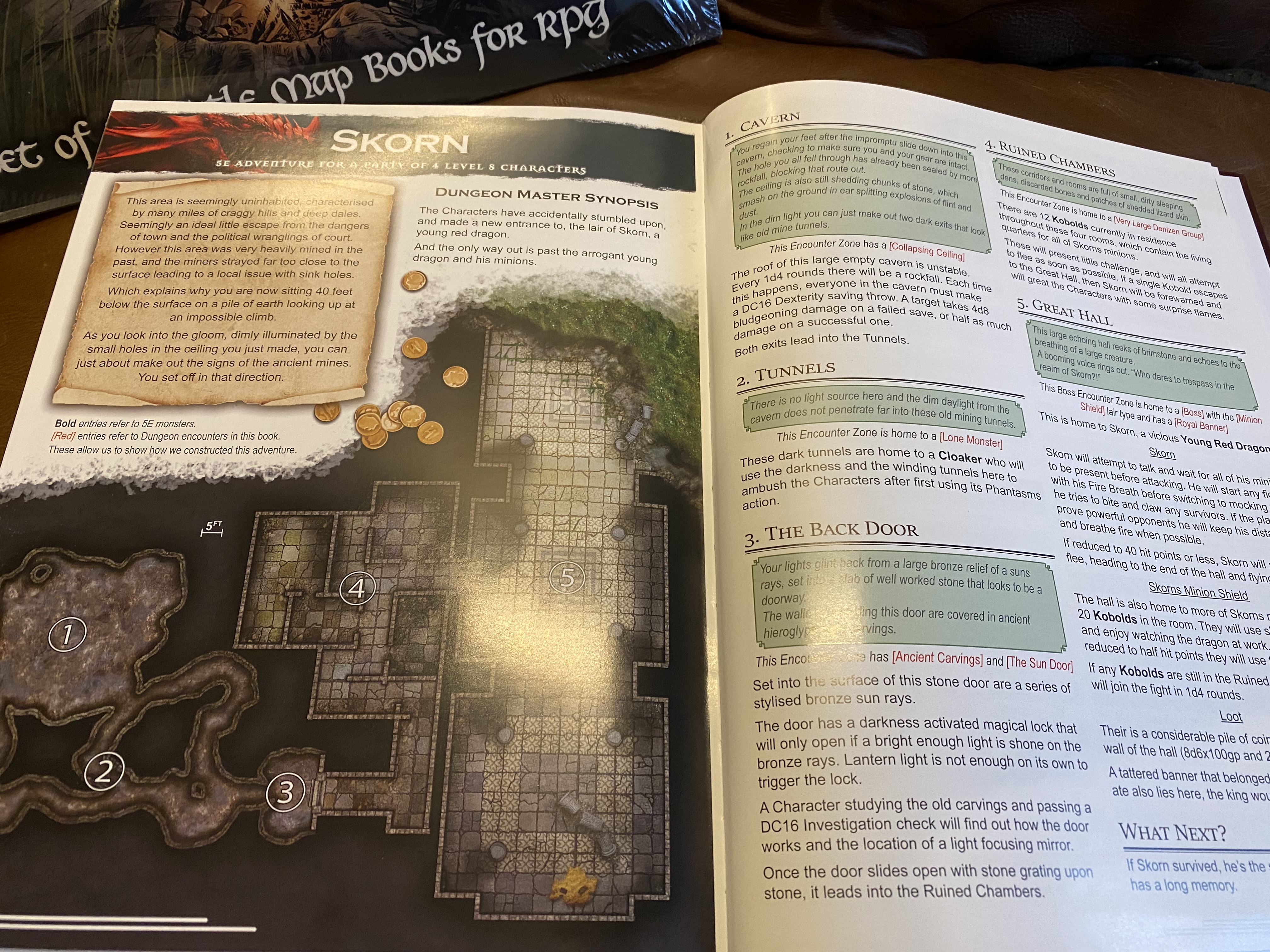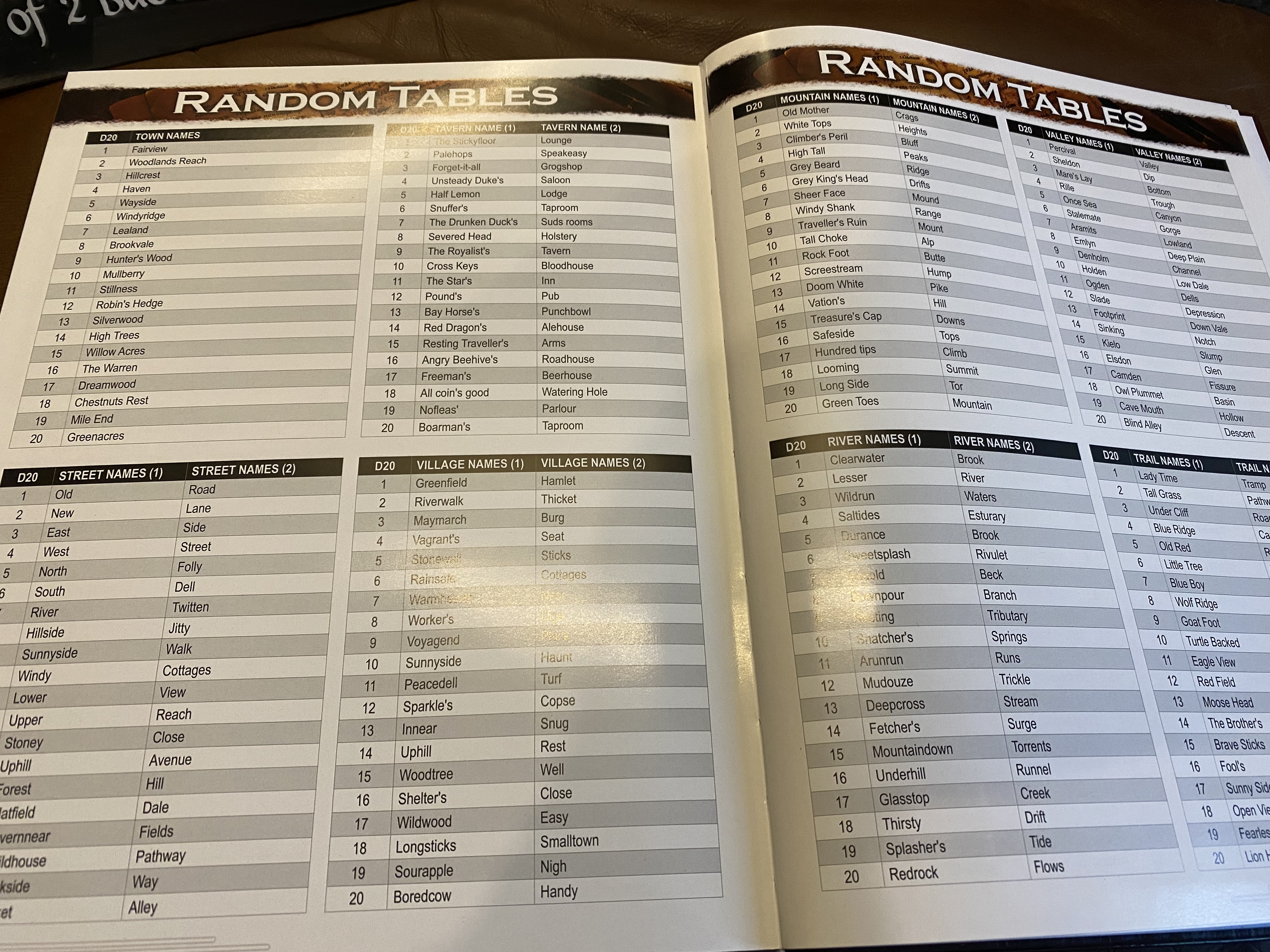 Moving on to the battlemaps themselves -- if you know Loke's books of battlemaps, you're in familiar territory here. Spiral-bound fold-out books which can be laid flat on a table, each spread depicting a different scene. They've released a bunch of these over the years, at different sizes (the Giant books are my favourite) and have even ventured into sci-fi and cyberpunk.
Their bread-and-butter is fantasy, though, and these two books add to their already impressive collection. They're super easy to use. I can't wait for face-to-face gaming again!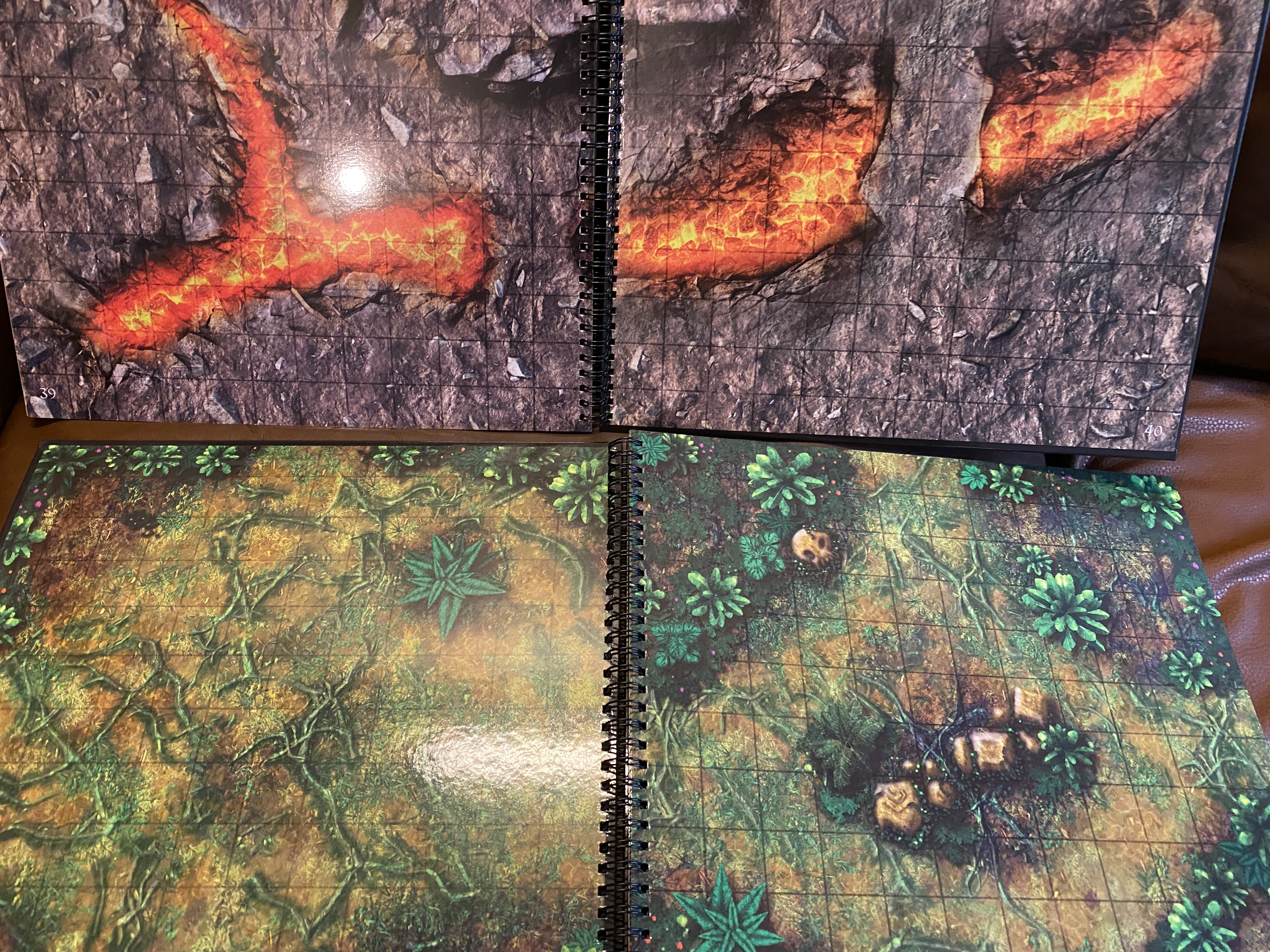 Last edited: