Now that you've had time to read
my review of Van Richten's Guide to Ravenloft
, and the book officially arrived in game stores on May 18, it's time to take a look at what other RPG reviewers thought of this guide to horror.
The last few D&D books had a lot for DMs. Van Richten's Guide to Ravenloft tops them all. Players will get a lot out of it, too, but VRGtR is a feast of useful, imagination-sparking material—and that's not entirely limited to those who like horror. The Demiplane of Dread known as Ravenloft is...

www.enworld.org
Terrifyingly Awesome...​
Games Radar
not only ranked
VRGtR
one of the best D&D books ever, they also praise it for taking a fresh approach to the decades-old RPG. GR notes that the chapter on domains could have become repetitive quickly, but instead it's packed with creativity.
VRGtR
transformed the reviewer at
The Gamer
from someone uninterested in horror into someone planning a horror masquerade adventure. While they praise
VRGtR
for its player options, they like the information for DMs even more. That ranges from the new mechanics that replace the old madness rules to advice for DMs on how to create compelling villains.
Bell of Lost Souls
praises
VRGtR
for how it makes players think about their character's stories, not just in terms of backgrounds but also through the Gothic lineages, how they came about, and impacted the character. They also like all the tools DMs get plus an abundance of inspiration for games. They actually like the fact that Darklords don't have stats because if they do, players will always find a way to kill them. Overall, they deem
VRGtR
"indispensable" for DMs and as having great information for everyone, which makes it "a hearty recommendation."
Polygon
was more effusive calling it "the biggest, best D&D book of this generation" and that "it has the potential to supercharge the role-playing hobby like never before." As you can tell from those two phrases, Polygon gushes over VRGtR praising everything from the new character options to safety tools to its overflowing creativity, and more. They compliment the book for being packed with useful information for players and DMs.
...And Scary Good​
Tribality
broke down
VRGtR
chapter by chapter listing the content, and then summed up the book as being both an outstanding setting book and horror toolkit. They especially like that the various player options, such as Dark Gifts and lineages mean that death isn't necessarily the end of a character, but rather the start of a new plot.
Gaming Trend
also praised
VRGtR
, especially the parts that discourage stigmatizing marginalized groups to create horror. They also considered the information on how to create your own Domain of Dream and Darklord inspiring. For example, it got them thinking about the role of space in creating horror, and how the mists allow a DM to drop players into a Domain for a one-shot if they don't want to run a full campaign. GT deemed
VRGtR
"excellent" and then pondered what other genres D&D could tackle next, like comedy adventures.
Strange Assembly
loves the fact that
VRGtR
revives a classic D&D setting, and especially focuses on the Domains of Dread. They like the flavor of the Gothic lineages but not that some abilities are only once a day, preferring always-on abilities. Still, that's a small complaint when SA praises everything else, especially the short adventure,
The House of Lament
.
VRGtR
is considered an excellent value and worth checking out if you like scary D&D.
Geeks of Doom
doesn't buck the trend of round-up. They really enjoyed the adventure inspiration and DM advice but especially appreciate the player options. agrees They really like the flexibility that's encouraged – and the new version of the loup-garou.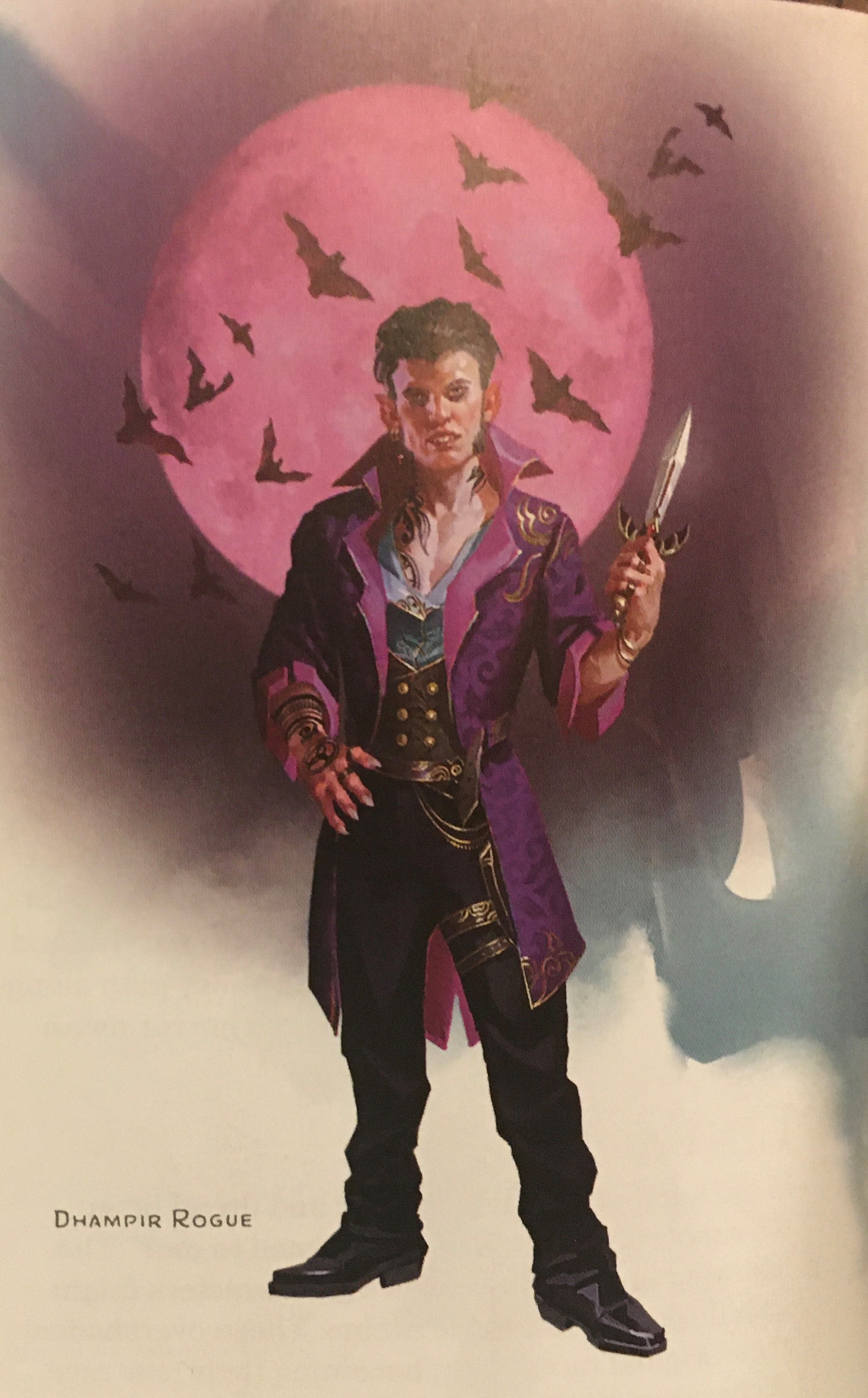 The Final Grade​
While none of these publications give out a letter grade, the superlatives VRGtR has earned makes it pretty easy to associate ratings to each review. Games Radar, The Gamer, Polygon, and Bell of Lost Souls are so effusive in their praise that they would obviously be A+. Gaming Trend, Tribality, Strange Assembly, and Geeks of Doom also praise VRGtR, though their language isn't quite as strong or they have a very minor critique. That would make their reviews at least an A. Adding in the A+ from my own review, and Van Richten's Guide to Ravenloft grades this product by which all others will likely be judged in the future:
Last edited by a moderator: