Since I started Daylily about a year ago, I've discovered that elven barbarians are one of those race/class combinations that
no one ever frickin' plays
. At least, if the amount of elven barbarian artwork out there is any clue, no one one ever plays them. It's a desert. Seriously.
However, I've recently found two pretty reasonable elf barbarian pictures, and I figured I'd put it up for a vote. But just for giggles, I'll even throw in the original picture, which I hate.
So then, Living Pathfinderites: Who is Daylily? Who should Daylily be?
Choice #1: The badly photoshopped human elf barbarian.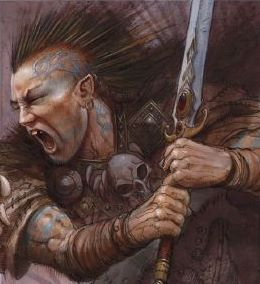 Choice #2: Half-naked steroid barbarian.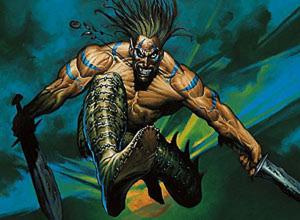 Choice #3: The Cloud Strife elf barbarian.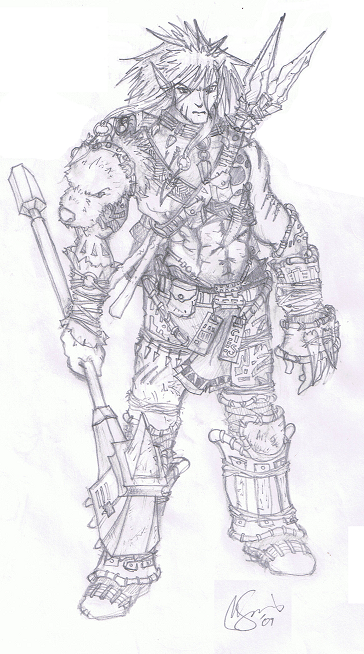 Last edited: