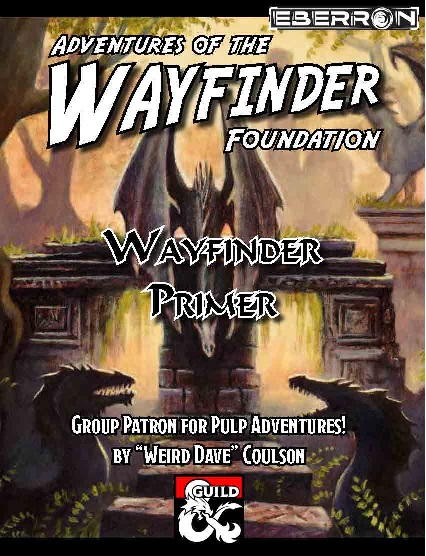 Wayfinder Foundation Primer
Eberron is a setting of pulp adventure, and for those looking to capitalize on that high-stakes, high-drama, over-the-top kind of action, the Wayfinder Foundation awaits! The Wayfinder Foundation Primer contains all of the information for using this exploration-focused adventurers guild as a group patron, including history, membership benefits, and key NPCs.
Available for $1.99 now!
But wait there's more! Capitalize on the Wayfinder Foundation with
Voice of the Obsidian Idol
, the first adventure featuring the Wayfinder Foundation! Head to Fairhaven, City of Lights, in Aundair to join the Wayfinders - and get swept up in a thrilling adventure! Kobolds! Monsters! Daring deeds and thrilling heroics!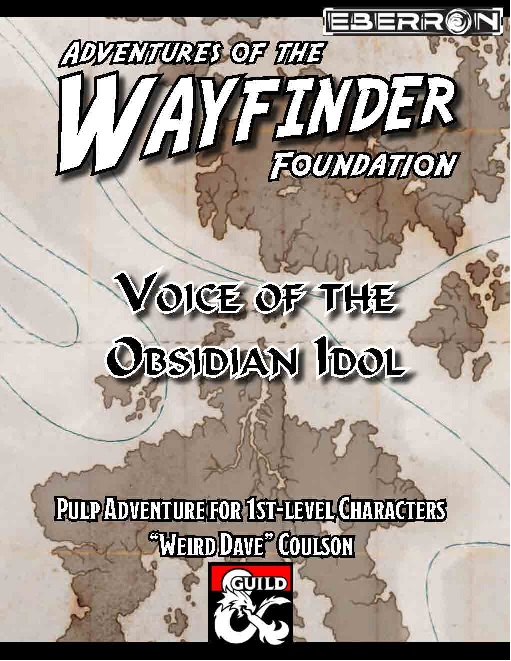 Voice of the Obsidian Idol