I had a distinct memory of having seen a particular letter in one of the magazines in my gaming club back in the day, so I decided to do some research and managed to find it in White Wolf Magazine #28. I figure it might be of historical interest to some.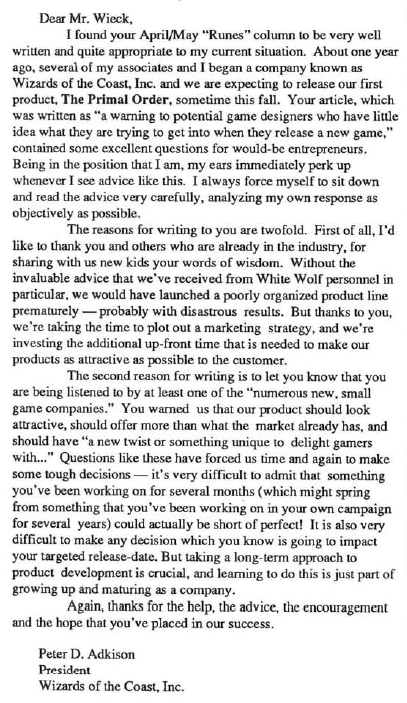 This was written in response to an editorial basically saying "Before you start your own game company to publish your fantasy heartbreaker, do your research and be very certain of what you're getting into." There was also a reply to Peter Adkison's letter, split over two columns, and written by another name that ought to be highly recognized these days:

I don't know how useful this will be to anyone, but I figured it's an interesting, albeit tiny, bit of gaming history.
Last edited by a moderator: