I mentioned back in December how much I liked the
Giant Book of Fantasy Battle Maps
I bought at Dragonmeet - big dry-erase maps in an enormous book designed to lay out flat. On Friday, guess what dropped though my door? The
Giant Book of Sci-fi Battle Maps
!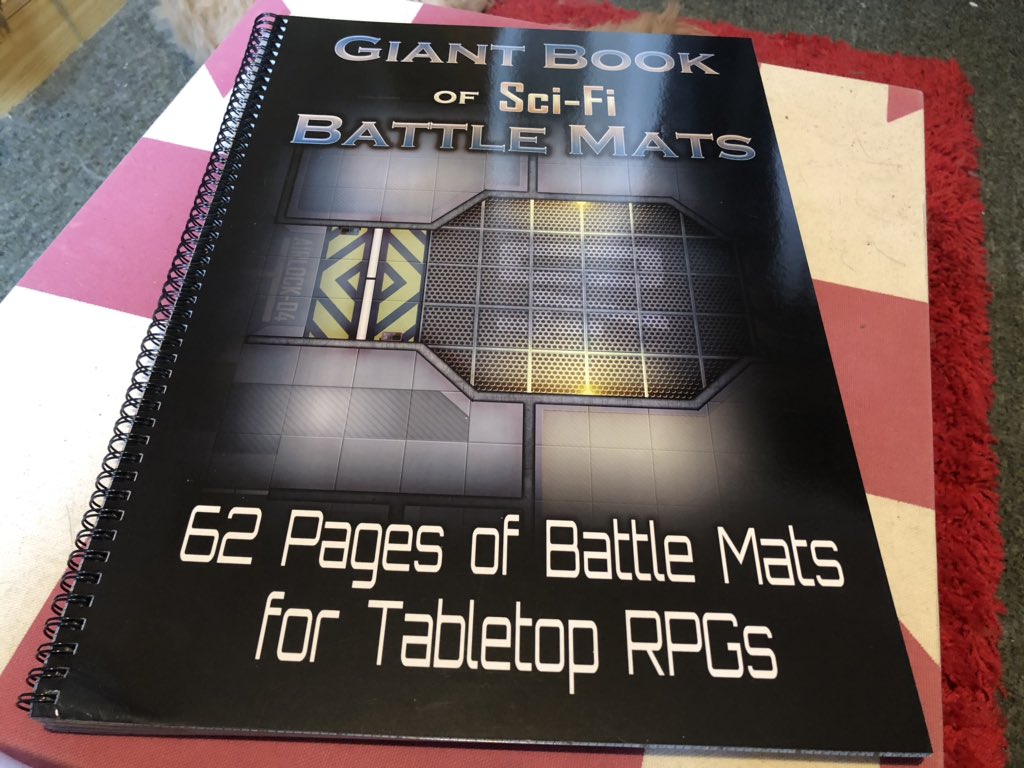 ​
This was kindly sent to me by the folks at
Loke Battlemaps
. I always find sci-fi and modern maps harder to come by than fantasy maps (which I guess makes sense, since the two biggest RPGs in the world are D&D and Pathfinder, though the
Starfinder
flip-mats are an auto-buy from me), so I'm always on the lookout for them. I've been saying how much I was looking forward to this book to anybody who will listen.
Like the fantasy version, it's a large book of dry-erase 1-inch 16"x11"gridded maps, and also like the fantasy version, facing pages often make up larger 32"x22" encounter areas. These ones feature both hexed space areas (asteroid filed, planet, edge of a space station, etc.) and square-gridded ground areas. There's also a smaller version, A4-sized (the giant version is A3 sized).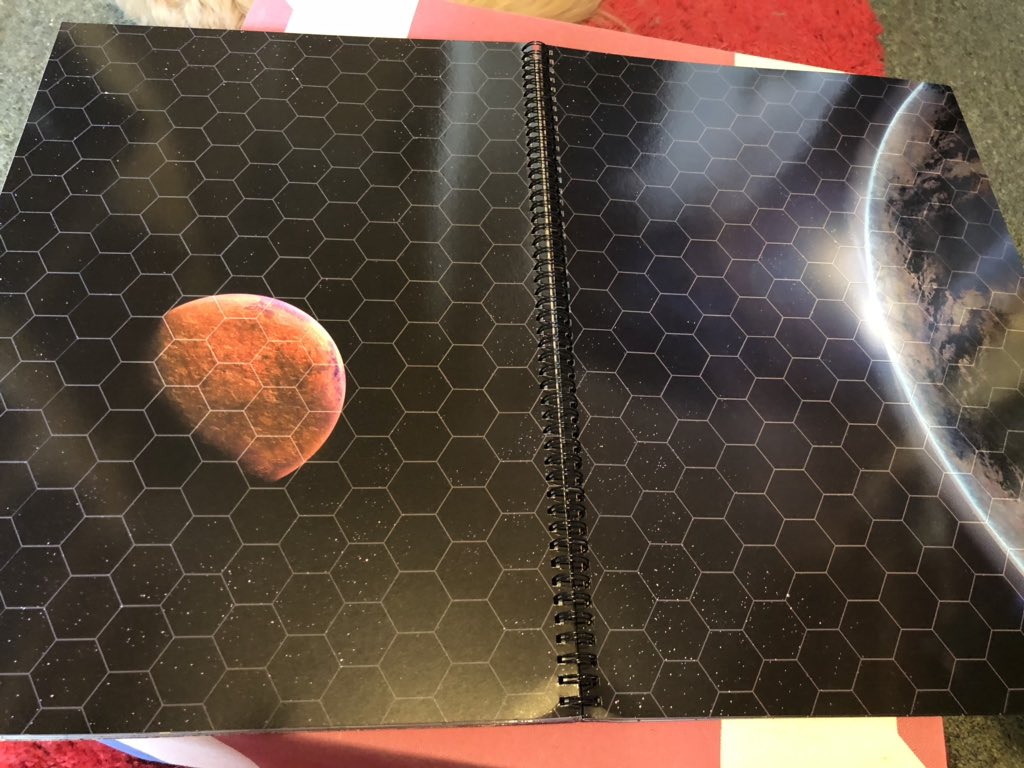 ​
I've used the fantasy version during our
Pathfinder
2E playtests. These sci-fi maps will find use in my own WOIN games, and likely my Judge Dredd games. Now all I need is a
Big Book of Modern Maps
full of streets and malls and shops and stuff! I don't know if anything like that is in the works, but if it is I'll be snapping it up!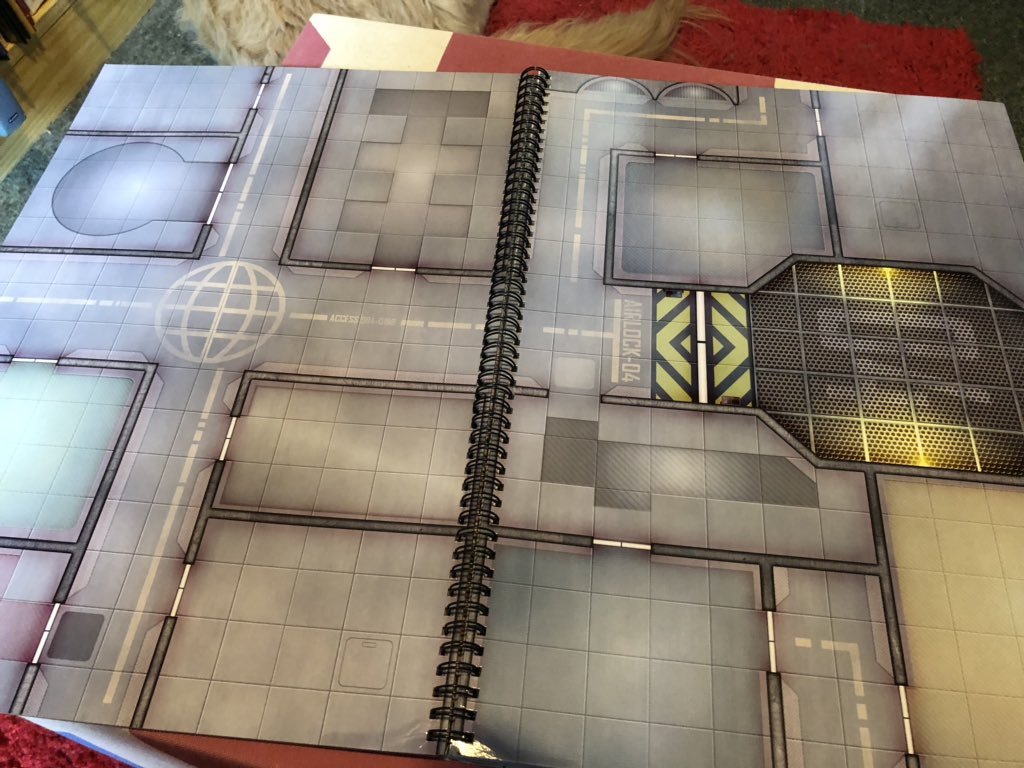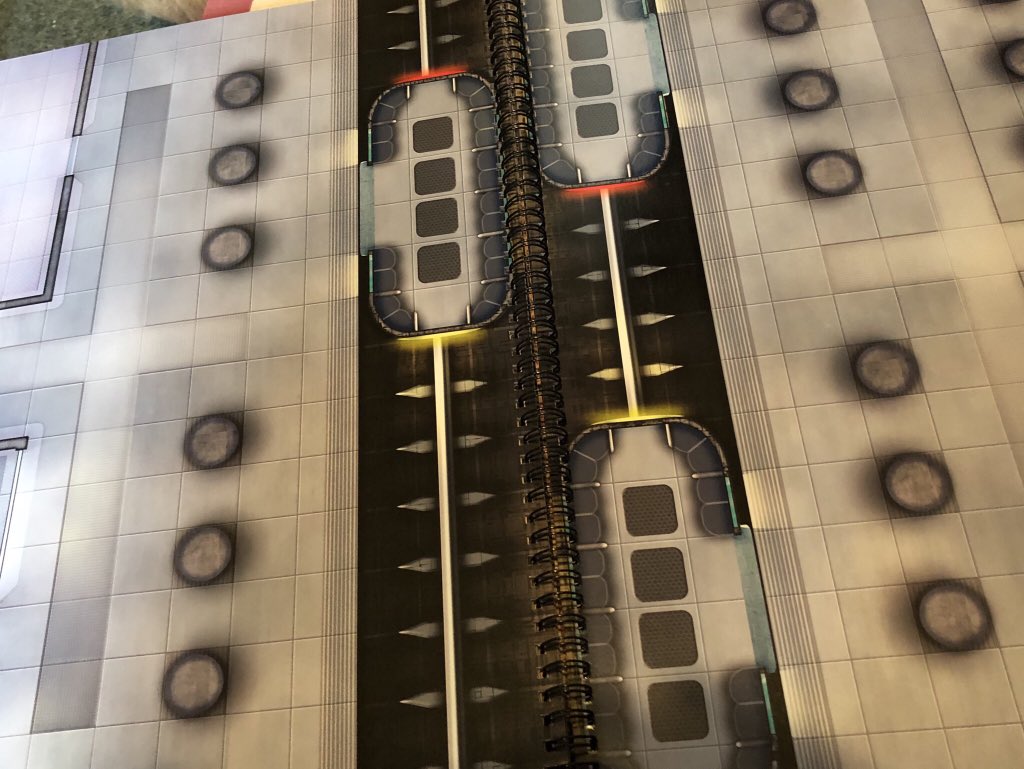 ​