"Player agency" refers to the player being allowed by the game to do things in the game that have real consequences to the long-term course, and especially the result, not just for succeeding or failing. Some campaigns offer a lot, some only a little. Are players just following the script or do they have the opportunity to make decisions that cause their long-term results to be significantly different from another player's?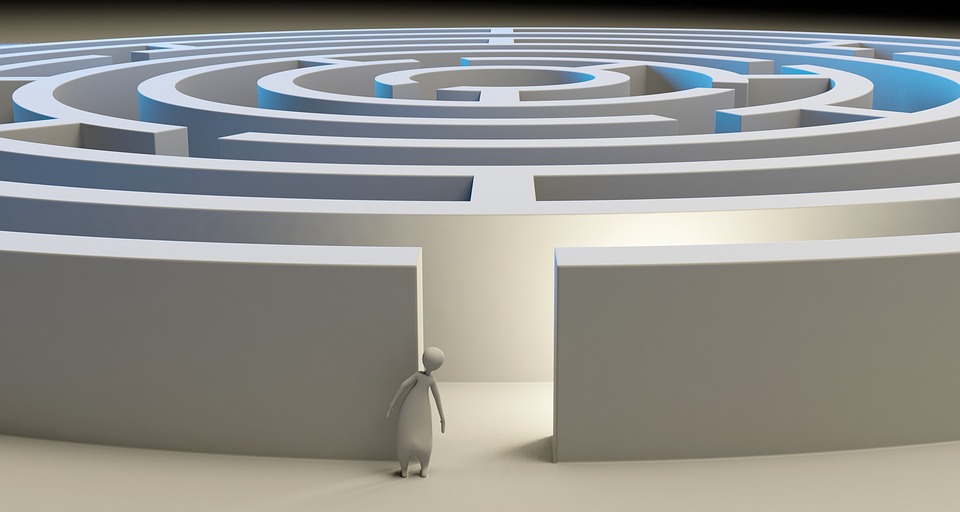 "I play games to specifically be an agent in the universe that does effect things. I watch netflix or read books to be an observer. I have to be in control of something." Kaze Kai​
​
The subject of player agency is a controversial topic in game design. We have "rules emergent" games which are "open" versus "progressive" games which are "closed"; or "sandbox" which is open versus "linear" which is closed. The first of each pair can also lead to strong player agency, the second almost never does. I'll add a third one: games, which are open, versus puzzles, which are closed, because in a pure puzzle you must follow the solution devised by the designer.
Player agency is important because many long-time gamers want control, want agency, yet many game and adventure makers want control themselves, and take it away from players. It's the difference between, say,
Candyland
or
Snakes & Ladders
(no agency), and games like
Diplomacy
and
Carcassonne
. For adults,
Tic-Tac-Toe
has no practical player agency, as it is a puzzle that is always a draw when well-played.
When a GM runs a particular adventure for several groups, do the results tend to be the same for each group (beyond whether they succeed or fail), or do the results tend to be "all over the map"? If the former, it leans toward being a linear adventure, while if the latter, it's more "sandbox."
Books can help us understand this. Most novels have no "reader agency"; the reader is "just along for the ride." Films offer no viewer agency. On the other hand, "Fighting Fantasy" and similar "you are there and you make the choices" books, where you choose what to do next from among about three possible actions, gives the reader-player agency over the short term. (Dark Mirror's
Bandersnatch
is a more recent example.) Though in the end, if the player succeeds, there may be only one kind of success. Video games usually let players influence the small-scale/short term stuff a little, but not the large scale.
In between broad player agency and no player agency can be found games with false impressions of player agency, which you can recreate in an RPG adventure just as well as in a standalone game.
The Walking Dead video game
was often praised for the choices the player had to make, but in the end it all comes out the same way no matter what the player does (see
this reference
for a diagram of all the choices).
Mass Effect
is another game highly touted for player choices that
ended up in the same place
despite their decisions.
Full player agency creates story branches that don't come back to the same place; the player's choices just continues to branch. The reason this is rare in video games is because more choices and branches means more development, which costs money. In tabletop RPGs, a good GM can provide whatever branching is needed, on the fly if necessary.
The one place where player agency is seldom in question is in competitive tabletop games, especially wargames. Even there, many of the old SPI games more or less forced players to follow history. And many Eurostyle "games" are more puzzles than games, hence players must follow one of several solutions ("paths to victory").
Why would a designer
not
provide Agency? I don't understand it emotionally myself, but I can understand it intellectually. Some game designers are frustrated storytellers (or puzzle-makers) who have chosen not to use traditional forms such as novels, film, plays, oral storytelling. They want to provide "experiences." But in order to do so in a medium not as suited for it, they must introduce limitations on players in order to retain control of the narrative.
Only games (as opposed to novels or films) offer the choice of agency or not. There's nothing wrong with a "lack of agency", if that's what players expect – as in a typical film or novel. I am not saying it's wrong, just that most highly experienced
game players
don't like lack of player agency.
I recommend you ask yourself a general question: "am I imposing my ideas and notions on the game, or allowing the players to use theirs?" Part of that answer is relevant to player agency. What you want the answer to be is up to you.
This article was contributed by Lewis Pulsipher (lewpuls) as part of EN World's Columnist (ENWC) program. Lew was Contributing Editor to Dragon, White Dwarf, and Space Gamer magazines and contributed monsters to TSR's original Fiend Folio, including the Elemental Princes of Evil, denzelian, and poltergeist. You can follow Lew on his web site and his Udemy course landing page. If you enjoy the daily news and articles from EN World, please consider contributing to our Patreon!
Last edited by a moderator: