WotC's Nathan Stewart, while speaking on a Twitch stream, said
"Next year for our annual releases I can confirm there will be a setting book... A new setting book. A book that we have not created that is for a D&D setting."
No real details yet, other than denying that it will be
Spelljammer
.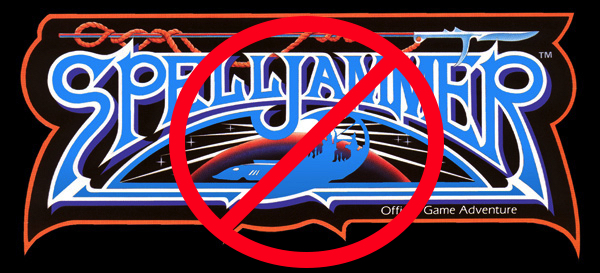 We don't know what it is, but we do know it's not Spelljammer!
​
So far WotC has based most adventures in the
Forgotten Realms
, with one set in
Ravenloft
, home of the vampire Strahd. They've also released a beta version of the
Wayfarer's Guide to Eberron
in PDF, and a hardcover of
Guildmaster's Guide to Ravnica
, a D&D version of a
Magic the Gathering
setting, is due next week.
We do know it's not a
new
setting. Nathan Stewart confirmed there were no plans for a new setting given the number of settings WotC already owns and has not yet used for 5E. Of course, Stewart has
enjoyed trolling fans
(his words!) on Twitter in the past.
WotC president Chris Cocks
indicated last week
that we should expect more
Magic the Gathering
crossovers, but also hinted at
"classic worlds from the past and new worlds that are still to be created."