The Kickstarter for
A TOUCH MORE CLASS
launches on
June 18th
, 2019 at
6pm BST/1pm EDT/10am PDT
!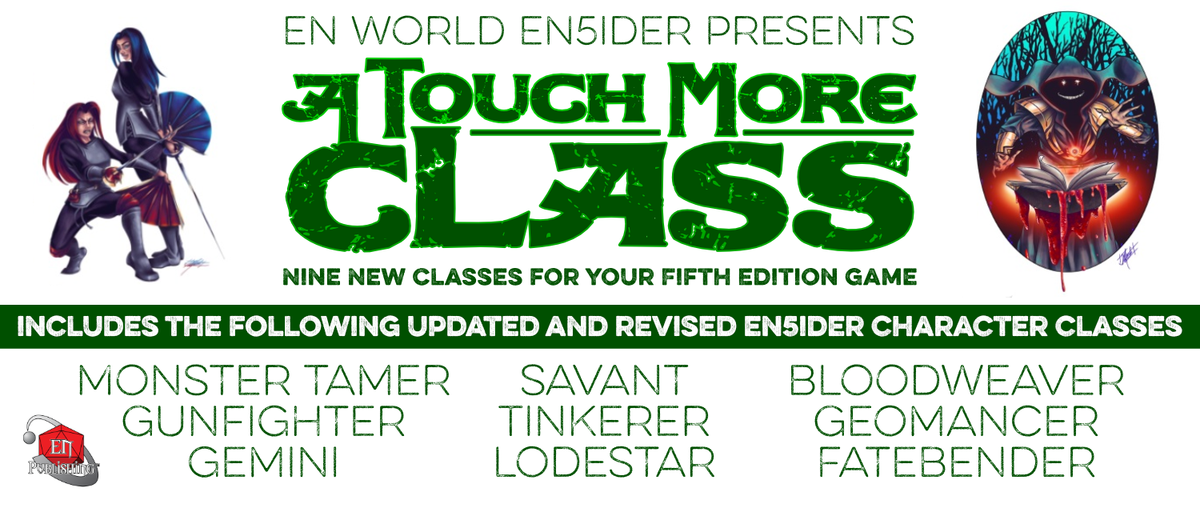 ​
Beast-tamers, gunfighters, tinkerers, savants, and more! These new classes expand your 5th Edition game in exciting new ways! Coming to Kickstarter soon!
Keep an eye on
enworld.org/atouchmoreclass
!
In 2017 we produced A TOUCH OF CLASS, a softcover book containing seven new classes for your 5th Edition game.
It was incredibly popular, with nearly 2,500 backers.
Now we're bringing you the sequel: nine new player classes in A TOUCH MORE CLASS.